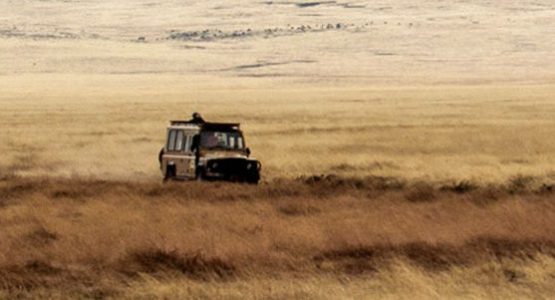 Booking one of these amazing African tours will open up an entirely new world full of adventure to you. In the desert regions, you can follow ancient trade routes through the Sahara on camels and explore the pyramids of Egypt or the Cradle of Humankind. Guides in the mountainous jungle regions of Africa will show you how to track the elusive mountain gorilla or take you on exhilarating rafting trips down raging rivers. One of the most memorable Africa tours is the safari, where guides will show you wildlife such as lions, elephants, and giraffes.
Read More
Africa is also full of amazing culture, and immersive tours will introduce you to the fascinating Zulu in South Africa, Maasai warriors in Kenya and Tanzania, and the Moroccan Berbers. You'll get much more out of visiting these areas if you're accompanied by a local guide. In fact, most adventure travel in Africa is better with an expert local guide. You'll learn more, see more, and be able to make the most of your trip with a local tour operator.
Saharan Africa Tours
The northern part of the continent offers you stellar tours of Saharan Africa. In Morocco, your guides will take you on experiences in the bustling markets of Marrakech, high up into the Atlas Mountains, and down to beautiful coastal cities like Casablanca and Tangier. One of the highlights for most adventure travelers in Morocco is riding camels into the Erg Chebbi sand dunes, where you can sleep in the Sahara under the stars.
Mauritania usually isn't one of the first Africa tour destinations that many tourists think about, but this developing country is packed with adventure activities. Visit with the friendly nomadic people to learn how they live and explore several ancient UNESCO World Heritage Sites before they're swallowed by sand dunes. As you explore further into the Sahara, you'll see Ben Amera, the largest monolith in Africa, mysteriously rising out of the desert.
Further to the east, in Egypt, trusted guides take you on tours of one of the most fascinating cultures the world has ever seen. Stare up in wonder at the Great Pyramids of Giza from your camel, imagining how these massive monuments were built so long ago. The museums in Cairo and the port city of Alexandria hold Greek, Roman, and Egyptian treasures you'll need to see with your own eyes. To really see even more of Egypt's wonders, book a cruise tour of the Nile River and explore other ancient historic cities like Luxor.
Equatorial Africa Tours
Equatorial Africa tours offer completely different experiences from the more arid countries to the north. This region of Africa is characterized by rugged mountains, lush rainforests, and raging rivers. Some of the best Africa tour safaris are found in the central part of the continent. Expert guides in the Congo will teach you how to track both mountain gorillas and lowland gorillas, a thrilling experience for primate enthusiasts. Other guided tours through Congo's several national parks will get you up close to other unique wildlife found in this landlocked country.
The Congo isn't the only place to book guided tours in search of gorillas. Neighboring Uganda is also famous for guided gorilla tours. Uganda is home to elephants, chimpanzees, and a host of other amazing African wildlife that your expert guides will teach you all about. Many guided tours take place near Queen Elizabeth National Park and the neighboring, enchanting Maramagambo Forest. To the east, guides can take you on boat explorations of Lake Victoria, the source of the Nile River. The Nile River in Uganda also offers heart-pounding rafting tours through rapids and jungle.
Kenya, bordering Uganda to the east, offers unforgettable Africa tour safaris. You'll drive or cycle through the savanna and keep an eye out for unique wildlife in the country's wildlife preserves, which include giraffes, elephants, zebras, and cheetahs. A tour of the Masai heartland is one of the most special guided tours in Kenya, combining wildlife-spotting with immersion in the Maasai warrior culture.
Kilimanjaro Tours
Some of the most adventurous travelers come to Africa for Kilimanjaro tours. This 19,341ft mountain is the tallest in Africa and is located in Tanzania. There are several different routes of varying lengths and difficulties that your guides can lead you on to summit Kilimanjaro. You'll climb up this dormant volcano and forget you're in equatorial Africa when you lay eyes on its shrinking ice fields. Mount Kilimanjaro is in Kilimanjaro National Park, and there are numerous other tours available for those who want to see this magical place but without summiting the mountain.
Southern Africa Tours
History buffs love the southern Africa tours. An archaeological site near Johannesburg, South Africa, has recently challenged the claim that the oldest humans come from eastern Africa. In Gauteng, a UNESCO World Heritage Site, guided tours will take you deep underground into a system of limestone caves where some of the oldest hominid fossils have been found. Excavations continue today, and you just might be there when another fossil is discovered.
There are many other very memorable tours in southern Africa. Expansive wildlife preserves offer endless opportunities to experience Africa's "Big Five" animals. Addo Elephant National Park in South Africa is the only place in Africa where you can book a tour to see the "Big Seven," which adds the Great White Shark and Southern Right Whale to the list. Other tours include waterfall tours, boat cruises, and cycling tours through Africa's wine country.
Trusted local tour operators will entertain, educate, and keep you comfortable during your Africa tour. Seeing Africa with a guide is the best way to experience this amazing continent, full of welcoming people, colorful cultures, and unforgettable wildlife. From Morocco to South Africa, you'll have more than enough incredible Africa tours to choose from.
Africa Tours by Country
Read More
Destinations
Activities