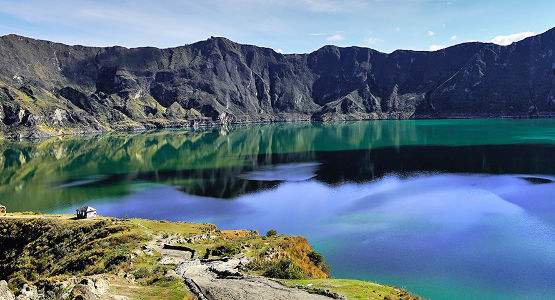 South America is an adventurer's dream. With so many different exotic places to visit, it may be challenging to narrow down what kind of South America tours you'd like to do. In addition to the geologic diversity of the continent, you'll also be surrounded by fascinating ancient history and colorful species of animals found nowhere else. This is especially true in the Galapagos Islands, one of the most spectacular tours you can do in South America.
South America tours are available completely guided, self-guided, in groups, and as private custom tours. Tour guides in South America are extremely professional and proud of their country. They're sure to provide you the best adventure travel experience that you could possibly have in South America. Booking a guided tour in South America means that most of the logistics will be left to a professional, taking that stress away from you for a more enjoyable holiday. Seasoned travelers, however, may find self-guided tours more than adequate. Custom itineraries are also available if you'd like to be very specific about the kind of activities that you do while touring South America.
Read More
Andes Tours
The Andes mountain range stretches along the entire length of South America, providing thousands of miles of opportunity for adventure tours. Whether you're in tropical Ecuador trekking Cotopaxi National Park, or in the frigid mountains of Patagonia not too far from Antarctica, the Andes offer a diversity found nowhere else.
The Andes pass through seven South American countries, and these beautiful mountains are a particular highlight in each one. In Ecuador, you can trek or horseback ride through barren volcanic fields, surrounded by literally dozens of potentially active volcanoes. Further south in Peru, Machu Picchu is widely regarded as the gem of the Peruvian Andes range. You can trek the ancient Inca Trail for several days before ending in this lost city. While most adventure travelers think of Machu Picchu first, the Peruvian Andes also hosts adventure tours of the spectacular Cordillera Huayhuash, home of demanding mountaineering and trekking routes.
Chile and Argentina share a border along the Andes, and there are many notable tours for both of these countries. If you want to bag the tallest peak in South America, book a guided tour to summit Aconcagua, towering over Argentina. Glacier tours, ski tours, and volcano tours are just some of the highlights in the northern halves of these countries. One of the most spectacular destinations in the world, Patagonia, covers the southern portion of the Andes. A guided or self-guided tour of Patagonia is something that every adventure traveler has on their list.
South America Cruise Tours
South America is home to numerous top destinations for cruise tours. Learn about evolution and see penguins, sharks, and iguanas all sharing the same water in the Galapagos. Tours of the Galapagos are controlled by Ecuador to protect this invaluable habitat, and that ensures that you'll have the best guides available for your experience. Options for touring the Galapagos range from small, intimate boats to larger cruise ships.
One equally exciting South America tour destination is Easter Island, far off the coast of Chile. These guided and self-guided tours include trekking, hiking, and horseback riding. Explore the mysterious Moai statues, visit dormant volcanoes, and take part in traditional native ceremonies. These tour options also include other remote Pacific islands.
And for the really adventurous there are cruise tours out of Patagonia. Visit the glaciers and fjords of Tierra del Fuego, watch for whales, and round Cape Horn. Several of these tours may also include a stop in Antarctica for even more wildlife viewing.
Amazon Tours
For something completely different from the glacier-covered southern tip of South America, book a guided Amazon tour. The Amazon encompasses a large amount of South America. It covers several countries on the continent, leaving plenty of opportunities to explore this shrinking rainforest no matter what country you're in. You'll be surrounded by wildlife here, especially inside the numerous reserves in the Amazon.
Tours of the Amazon are most often done on a boat, whether it's a large, classic paddlewheel boat or a small one-person kayak. This is one of the best ways to see the Amazon, and the countless tributaries and drainages provide for endless opportunities. Another popular way to tour the Amazon is via bicycle, and supported bike tours of the Amazon come in all lengths.
Desert Tours
South America is also home to the Atacama Desert, the driest desert in the world – even beating out the Sahara. This barren landscape borders the Pacific Ocean, largely lying on the northern border of Chile, with some of it extending into Peru.
Atacama Desert tours are a great way to see unique, colorful rock formations, geysers, and massive sand dunes. You wouldn't be expecting this, but tours of the Atacama will also present you with two different species of flamingos and even penguins on the coast. These tours are offered on horseback, bicycle, jeep, and on foot. The clear skies and desolation of this desert make it a spectacular place for night sky viewing.
Here's a list of the best tours in South America. Whether you're looking for a custom private tour, a group tour, or a self-guided tour, you're sure to find an adventure that you won't forget. Be sure to plan well in advance, as many of these tours have limited availability to protect these awesome resources. And good luck finding just one or two South America tours that you want to sign up for. With so many to choose from, you may want to stay there indefinitely!
South America Tours by Country
Read More
Destinations
Activities