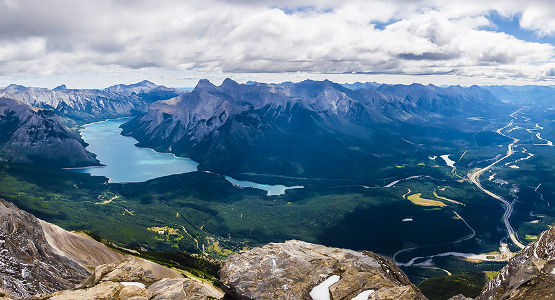 Thanks to the abundance of diverse recreational opportunities, you'll have plenty of North America tours to choose from for your holiday.
Why are the choices of tours in North America so diverse? Climate zones range from warm tropics to sub-zero arctic, from rocky beaches to mountain peaks miles above sea level. You're guaranteed to find an adventure tour that matches your style, liking, and ability level. There's no "good time" to book an adventure tour of North America, as there is always something to explore year-round.
Read More
The variety of North America tours will accommodate all budgets and styles of travel. For a more stress-free experience, you can book a guided tour with the countless experienced guides available on the continent. These guides will stay with you throughout your adventure, sharing invaluable knowledge and showing you hidden places. They'll arrange transportation, lodging, and meals for you; all you need to do is enjoy yourself.
If you'd prefer to tour without a guide, you'll still be able to find self-guided tours where a lot of the logistics and planning are already taken care of for you. And finally, if you don't mind sharing your adventure with others, booking a group tour will help save you some money.
American Southwest Tours
The arid desert southwest of the United States is a prime destination for adventure travelers. Rafting trips along the Colorado River will take you through deep colorful canyons, past ancient ruins, and among diverse wildlife. This region is also home to numerous world-renowned parks like Zion National Park, Arches National Park, and Bryce Canyon National Park.
In Arizona, New Mexico, Utah, and Colorado, this desert environment gives way to forested mountains as the terrain rises. Here you can participate in several winter tours via snowshoe, Nordic skiing, and snowmobile in mountain ranges that go on forever. When the snow melts, these mountains are home to some of the best backcountry trekking routes on the continent.
Coastal Tours
Both the east and west coasts of North America are bordered by oceans, but these regions couldn't be more different. North America tours on the Pacific side are generally more adventurous since the coastline is much wilder. Diving expeditions will take you to the kelp forests and rich marine environment between the California coast and the Channel Islands. However, you don't have to go underwater to experience these treasures. Several marine aquariums and boat tours will highlight what's so special about this region of the Pacific without you ever getting wet. As you tour north along the Pacific coast, you'll venture into Redwood country, home of some of the tallest and oldest living things on the planet. Touring further into Canada, Vancouver Island and British Columbia are home to beautiful rainforests, rich native history, and endless opportunities for boating, biking, and hiking.
The east coast, on the other hand, is just as beautiful but for different reasons. In the southeast, adventure tours will take you through marshy wetlands and white sandy beaches, home to both exotic wildlife and relics of America's colonial past. Picturesque old towns and large cities are spread out along the entire eastern seaboard, giving travelers options for the type of culture they'd like to immerse themselves in while traveling. The regions in northeast North America, including Maine, Nova Scotia, and Newfoundland, are unique for their rocky landscape and charming settlements. The Appalachian range, one of the oldest mountain ranges in the world, isn't too far to the west. This scenic region is a favorite for cycling and hiking adventure tours.
North American Heartland Tours
Some of the most popular adventure tours in the interior of North America are in the beautiful Rockies range, the continental divide spanning from the Yukon Territories in northern Canada to New Mexico in the southern United States. Top destinations and tours in this range include ski tours in Banff, mountaineering in Jasper National Park, and tours in and around American national parks, including Yellowstone, Glacier, and Grand Tetons.
The relatively mellow landscape east of the Rockies makes it perfect for cycling tours, one of the top categories of adventure tours in North America. Supported multi-day tours of Minnesota's innumerable lakes, gentle rides through the Mississippi Valley, and more challenging rides through the scenic Ozarks of Arkansas are just some of the many options available for adventurous cycling tours in North America.
The Great Lakes region, including its many canals, rivers, and other waterways, is perfectly suited for canoe and kayak tours. Spend the night in the pristine wilderness only accessible by multi-day adventure tours via canoe.
Arctic Tours
You'll need to embrace the cold in order to explore North America's Arctic region. Guided Arctic tours are an experience you'll never forget. Alaska offers some of the most memorable Arctic tours in this vast region. Locations including the western Brooks Range, the Arctic National Wildlife Refuge, and Gates of the Arctic National Park are high on the Arctic tour bucket list. These Arctic tours are characterized by desolate tundra, enormous Caribou herds, and spectacular nighttime displays of the Northern Lights. Guides can take you backpacking, fishing, and dogsledding. The activities and modes of travel are up to you.
Further east in Canada, follow in the footsteps of previous explorers on a guided tour of the Northwest Passage. Small cruise ships will transport you deep into the Arctic Ocean, stopping in remote destinations like Baffin Island and Victoria Island. View rare wildlife like polar bears, narwhals, and beluga whales. Some of these tours continue on to Greenland, where your level of awe and wonder will top the charts.
Are you ready to explore North America? Here are our resources for the best adventure tours in North America, including guided, self-guided, custom, and group tours.
North America Tours by Country
Read More
Destinations
Activities