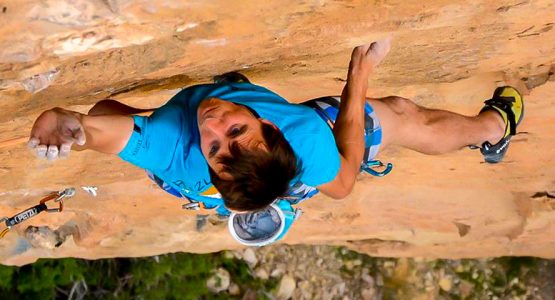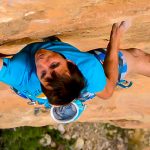 If you're looking for an adrenaline-packed adventure holiday, read on to learn more about these exhilarating rock climbing tours! Climb the picturesque cliffs overlooking the Italian Riviera or the granite slabs high up in the Austrian Alps. World-class climbing awaits you year-round on almost every continent! Experienced, professional guides are ready to take you on a vertical adventure, whether you're a seasoned climber or you're hoping to learn more about the sport.
Read More
Types of Rock Climbing Tours
You'll find plenty of different types of rock climbing tours all over the world. Some folks prefer traditional climbing, placing their own anchors over numerous pitches, while others find their thrill in surrendering protection altogether to let the ocean catch them. No matter which style of climbing you prefer, there are guides in climbing hot spots everywhere to show you the ropes, no pun intended.
Many of these rock climbing tours span an entire week, giving you plenty of time to learn new skills and make new friends. Accommodations are mostly in climbing hostels and camps, giving you a unique opportunity to socialize, build trust in one another, and learn about the sport of climbing.
Deep Water Solo Rock Climbing Tours
Deep-water solo (DWS) rock climbing tours are especially popular along the Amalfi Coast in Italy and Mallorca, Spain. The cliffs and caves spread out along these coastlines provide plenty of opportunities for learning this exhilarating sport. And the guides that will accompany you can show you crags that you won't find in any guidebook!
DWS rock climbing tours are available for both novice and skilled climbers. Your guides will assess your skill level and be sure to take you to the spots that will both challenge you and let you feel accomplished at the end of the day. You'll just need to be confident in the ocean because you might be spending a lot of time falling into it! And that may be just what you want to do on a hot day climbing the rock.
Traditional Rock Climbing Tours
Traditional rock climbing tours are probably the most popular types of climbing tours thanks to the availability of thrilling pitches throughout the world. These types of trips are especially sought-after by new climbers yearning to learn about how to set up anchors and other climbing protection. Your guides are competent instructors, and you'll learn everything you need to know to set up your own routes safely. These types of rock climbing tours are available where the scenery isn't too bad either, in places like the cliffs of Aragon in Spain, the Austrian Alps, and the Bohemian Switzerland of the Czech Republic.
Don't feel like learning how to set up climbing protection and belay systems is required on your tour, however. If all you want to do is climb, you can also book a weeklong rock climbing holiday where that's all you do. Countless routes await in beautiful locations like the limestone cliffs of Gorges du Tarn in France, the mountains of Catalonia in Spain, and the Italian Riviera. Your guides will take you to their favorite uncrowded climbing routes where you can conquer single and multi-pitch climbs on preexisting anchors.
Bouldering Rock Climbing Tours
We can't neglect the bouldering rock climbing tours either! This exciting sport is open to everyone and doesn't require much special gear at all. Tackle climbing problems of all difficulty levels in places like the lush forests of Austria and the breathtaking Italian Riviera. Your guides will teach you how to approach this style of climbing, how to spot for others, and how to fall to your crash pad gracefully. It's a great team-building opportunity where you're sure to make new friendships!
Benefits of Rock Climbing Tours
There are several benefits to rock climbing tours. If you were to attempt a rock climbing vacation on your own, you'd likely be relying on information provided by guidebooks and on Internet forums. There's no telling how accurate or up-to-date that information is! Hiring a local rock climbing guide is the best thing you can do to get your time and money's worth. They'll show you the hidden crags, offer coaching advice, and make sure you're safe during your vacation.
Rock climbing tours are also an excellent opportunity to build your physical strength, mental strength, and personal confidence! You'll learn problem-solving techniques that will apply to other areas of your life too. After your climbing holiday, you'll return home with a newfound appreciation for what your limits really are!
Rock Climbing Tour Requirements
Your rock climbing tour requirements depend on the type of tour you're arranging. If you're signing up for a traditional multi-pitch tour that dives right into difficult, technical climbing, you're going to want to make sure that you have the strength and skill necessary for that tour. Your guides will let you know what the requirements are when you book the trip.
You certainly don't need to have any experience at all for many of these rock climbing tours. The beauty of these tours is that, for the most part, each location can accommodate the entire spectrum of skill and experience. If you're new to the sport, your guides will make sure to start you on routes that will give you the knowledge and confidence to graduate to more difficult climbing before the end of your tour.
As far as equipment is concerned, most rock climbing tour operators provide everything necessary for the style of climbing that you'll be doing. You'll probably want to bring your own shoes, and if you have a favorite helmet or harness, you're welcome to bring those too, but your tour operators will have safety equipment ready for your use.
Read More