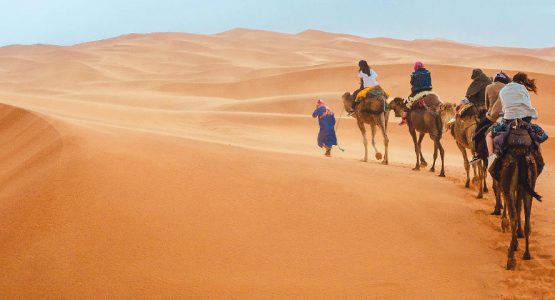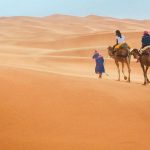 Ready to completely immerse yourself in the local culture? Sign up for a cultural tour and let your guides show you what life is like – or used to be like – in one of many countries around the world. Booking one of these cultural tours will allow you to experience what makes each country unique, and even further discover different cultures within that country.
Whether you want to ride camels through the Moroccan Sahara with the Berbers or see what it's like to grow up deep in the Amazon Rainforest, these cultural tours are your window to the rest of the world. Eat the food, speak the language, learn the history and customs – there's no better way to have such an immersive holiday!
Read More
Cultural Tour Accommodations
Accommodations on your cultural tour won't be limousines and five-star hotels. As the saying goes, "when in Rome…"
Most cultural tours will arrange lodging in guesthouses rather than big-name hotels to give you a better experience of local life. If you do stay in hotels, every effort will be made to stay in locally-owned hotels rather than international chains.
It can get even more adventurous than that! Lodging in Morocco, for example, might be nothing more than a tent in the dunes of the Sahara, sleeping under the stars. In Colombia, you might camp in nature refuges or on coffee farms. And in Pakistan, camping at Shandur Pass affords breathtaking views of the Milky Way above the world's tallest mountains.
Types of Cultural Tours
There are several types of cultural tours that focus on history, traditions, cuisine, and more. Most cultural tours, however, will combine all aspects that make a culture what it is so to give you the whole picture. While a specific dish may define one culture, for example, it's essential to know the background of that culture to understand why that dish defines them.
Most cultural tours are also going to be guided tours, as opposed to self-guided tours. Your local guide is the keystone holding the entire journey together. They'll serve as your interpreter, your historian, your guide, and your friend. Total immersion is much more difficult without a guide. Make the most of your holiday and let these experienced local guides show you why they're so proud of their culture.
You can also participate in everything from prearranged group tours to custom private tours. The group guided tours are generally more economical because the trip is already planned and you're splitting costs with several other people. However, this may not be how you prefer to travel, so you can always request a private tour and customize it as you like.
History Tours
History tours are an extremely popular and engaging type of cultural tour. They appeal to the explorer in all of us. You can climb up to Colombia's recently-discovered Lost City, walking alongside working archeologists who are still uncovering the mysteries of this ancient mountaintop city. Or, in Morocco, drive from one kasbah to the next, admiring the architecture of these mud fortresses, which have been repurposed into royal palaces, restaurants, and hotels. And history tours in Nepal and Pakistan provide insight into how isolated religious tribes have made a life in this harsh landscape for centuries.
Lifestyle Tours
Lifestyle tours especially appeal to the dancers, the shoppers, and the foodies. Your guides will take you to local markets, away from the cliché tourist markets, so you can shop how the locals shop and return with souvenirs created by the skilled hands of local craftsmen and women. Eat where the locals eat, tasting dishes you've never heard of before, away from the fast-food chains that have found a foothold almost everywhere else. You'll see traditional fishing and farming methods and enjoy music and folk dancing you can't participate in anywhere else.
Benefits of Cultural Tours
One of the most significant benefits of cultural tours is how much smaller the world will appear for you. You'll see how other cultures have been shaped by nature, war, and religion, and better appreciate their contributions to the world. These cultures will no longer just be text in a book or photos on the Internet; they'll be your new friends. You'll return with stories and pictures of your own, able to share what you loved so much about that culture with your family and friends. While many other adventure tours will test and improve your physical fitness, cultural tours will test and improve you as a human being.
If you were to plan a cultural tour on your own, you'd be completely overwhelmed trying to come up with an authentic experience. Where are you going to eat authentic food? Where can you go to stay away from the commercialized areas overrun by tourists? How will you communicate? What about driving and authentic lodging? Booking a cultural tour eliminates the stress of trying to do this on your own. Local guides with plenty of experience, experts in their own culture, know precisely where to take you and which activities to show you. Leave it up to them as you'll never be able to top it on your own!
Cultural tours are also great for smaller, local economies. Since you'll be staying in guesthouses, shopping in local markets, and participating in activities led by individually-run businesses, you're helping the people you're there to learn about, rather than big corporations.
Cultural Tour Requirements
The only requirements for cultural tours are an open mind, a desire to try new things, and a willingness to express respect and gratitude to your friendly hosts. Depending on the specific cultural tour you sign up for, there may be additional requirements like hiking gear, cold-weather clothing, and a degree of physical fitness for hikes and climbs.
Read More