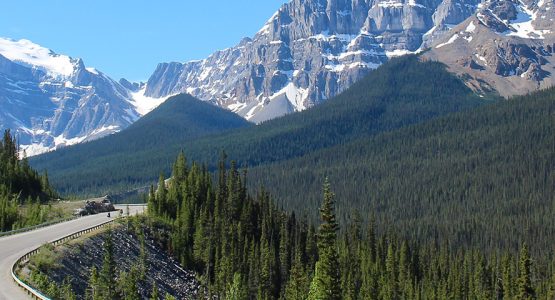 Hiking tours are becoming increasingly popular for adventure travelers, and there are so many reasons why you should consider signing up for one of these fantastic experiences on your next trip. Hiking tours help you connect with nature, history, and fellow travelers in a way that no other kind of tour can do.
Read More
Types of Hiking Tours
You'll find a variety of different types of hiking tours available in just about any country you'd want to travel to. And don't feel like you need any special kind of equipment, available time, or fitness level to participate in hiking tours. You're almost sure to find one that's ideal for you.
One of the most thrilling types of hiking tours is a multi-day or multi-week trekking tour. You'll find these types of tours in various kinds of fantastic terrain and ecosystems, from coastal plains to rugged glacier-covered peaks and everything in between. These longer tours will give you access to unique places that not many other tourists have a chance to visit. They don't have the same dedication to complete it that you do, and this will be especially rewarding for you. You can't just drive to any of these places!
Accommodation varies on many of these longer hiking tours, depending on where you are and what you prefer. The more remote tours will have you sleeping in tents, though numerous tours in remote areas also offer hiker's huts – some complete with showers, hot food, and beer! Guesthouses and hotels are common accommodations in other rural areas.
If you have a list of other activities that you'd like to check off during your holiday and don't have the time for a multi-day hiking tour, many tour operators also offer short day-hike options. These short tours will also reward you with amazing scenery and experiences, but they won't require overnight stays.
Guided Hiking Tours
Guided hiking tours are certainly the way to go if you don't mind being accompanied by a guide. These expert, knowledgeable guides won't just show you the way. They're your weather predictors, safety experts, historians, geologists, and translators. You'll learn so much with a guide; it will really round out your hiking tour! If you want to immerse yourself in the experience, sign up for a guided hiking tour. Guidebooks just can't offer the same things that a living, breathing guide can provide!
Self-Guided Hiking Tours
Some travelers prefer privacy, and this is where self-guided hiking tours are also a great option. When you book a self-guided tour, the tour guides will put together everything you need for your hike. They'll provide you with maps, help you arrange transportation to and from the trail, and in many cases, assist with outfitting. When you're ready to strike out on your own, you'll be thoroughly prepared. Where communications are available, your guides will provide you with contact information should you find yourself in a jam. Otherwise, they'll provide contingency plans for you so you can go with peace of mind.
It's always good to know your limits. Don't sign up for a self-guided hiking tour that will put you above your fitness and skill levels.
Benefits of Hiking Tours
There are so many great benefits of hiking tours, no matter where you travel, how much time you have, and what your fitness level is. Fitness, of course, is one of the most significant benefits of hiking tours. You'll challenge yourself physically, pushing yourself to your limits and finding out just how far you can go. In the process, you'll return from your trip in better shape than when you left. The same can't be said for people who typically stay in resorts during their entire holiday!
While you're pushing yourself physically, you'll also push yourself mentally. Just like exploring your physical limits, some of the more adventurous hiking tours will also push your mental boundaries. What's more, like returning from your trip in better physical shape, you will also return in better mental fitness. Conquering a challenging hiking tour will help you overcome the other challenges you may face at home. Many people also find a meditative quality to hiking, a way to restore their mindfulness.
And then there are the external benefits of hiking tours. You'll become closer to whoever you're hiking with, whether it's a private self-guided tour with your partner or a group guided tour. You'll learn about fascinating natural history, beautiful cultures you encounter along the way, and see wonders of nature that you wouldn't be able to see on any other kind of tour.
Hiking Tour Requirements
The only hiking tour requirement that is consistent across all kinds of hikes is a great pair of boots! The types of boots that you bring will depend on where you're hiking and the climate. But other than that, this is why hiking is such an affordable sport!
Longer multi-day and multi-week tours will, of course, require extra gear like additional clothing, raincoats, and packs. When you're researching hiking tours, find out which equipment is provided and which gear you'll need to bring. Some tour operators will be able to provide packs, tents, sleeping bags, cookware, and more, meaning you won't have to travel with as much gear. This is especially beneficial since carrying baggage on airlines is so expensive nowadays!
More technical hiking tours will also require training and altitude acclimatization. While you won't want to attempt Mount Everest if you've never touched a fixed line or ice axe before, many of these kinds of tours do offer some sort of training in the beginning. Just be sure that you meet the minimum skill requirements before booking. You'll learn the rest en route! And if the hiking tour will take you to higher altitudes, these tours also build in acclimatization to reduce your chances of altitude fatigue, or worse, high-altitude edemas.
Read More