Spend 8-Days exploring the coastal paths and gorges of Crete
The 8-Day Self-Guided Southwest Crete Trekking Tour welcomes you to experience endless views over the deep blue Libyan Sea whilst walking along Europe's most impressive coast! This area remains a wild place, with 2000m high mountains falling steeply into the Libyan Sea. Deep blue water and clear blue skies make for a picture-perfect setting for this walking holiday with lots of opportunities to swim on idyllic beaches.
Via the imposing Irini Gorge, full of flowering oleander bushes, you'll make your way up to the scenic plateau of Omalos where you'll spend the night. Then it's time to discover the world-famous Samaria Gorge before heading further east along the coast to the most romantic village on Crete: idyllic Loutro, which is accessible only by boat. Greek 'mezes' await you on one of the seaside terraces here with ample time to explore this car-free village. During the last walk of the trip, you'll explore the impressive Aradhena Gorge with a challenging walk full of reward.
Strike the perfect balance of activity and leisure on this unique walking holiday on Southwest Crete and discover the wonders of Greek's largest island for yourself!
Highlights of the Southwest Crete Trekking Tour
Walk Europe's most impressive coastal paths accompanied by the warm breeze and endless views of he Libyan Sea.
Explore numerous scenic gorges such as Irini, Anidri, Figou, and Europe's longest and most famous—Samaria Gorge.
Stay and play in the most romantic village on Crete—the idyllic car-free village of Loutro.
Sink your toes in the warm sand of numerous unspoiled beaches and swim in the warm restorative sea.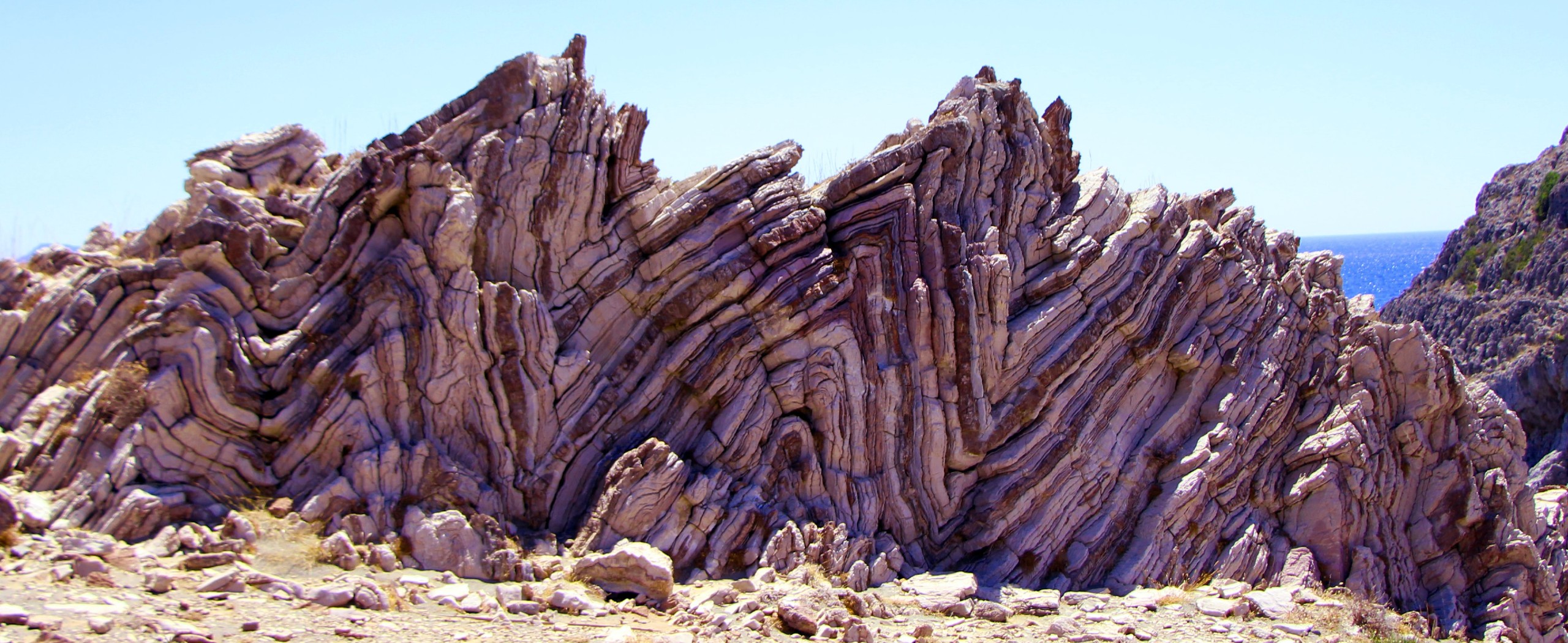 Southwest Crete Trekking Tour Itinerary
Day 1

Arrival in Paleochora, Crete

Your trekking adventure of Southwest Crete begins today with your arrival in Paleochora. You can book a transfer during the booking process for your travels to Paleochora from the airport or you can opt to book this independently.

Depending on your flight schedule, you'll have time for a first stroll through the pleasant seaside town of Paleochora, whose population of 1800 makes it one of the largest villages on the south-west coast. There is a Venetian fortress and several sandy and rocky beaches to explore at your leisure.
Overnight Location: Hotel in Paleochora
Distance: None
Meals: None
Day 2

Explore Anidri Gorge

Following a good night's rest, you'll be transferred by taxi this morning following breakfast to the village Azogires where your walk starts along the 'Monastery of the 99 Monks'-trail. You will encounter a variety of scenery today including olive groves, the quiet hilltop village of Anidri with its Byzantine church, the small gorge of Anidri, the tranquil beach of Gialiskari and a coastal stretch back into Paleochora! Opt to take a refreshing dip in the inviting blue water following your walk on the coast.
Overnight Location: Hotel in Paleochora
Distance: 10.5km, 75m of ascent
Meals: Breakfast
Day 3

Coastal Walk from Paleochora to Sougia

Todays walk starts right from Paleochora as you set out on a dirt track into an undisturbed natural wilderness before ontinuing along a stunning coastal path (E4) overlooking the sea. You will pass ancient Lissos, an important harbour for the Dorian city of Elyros, which once boasted a population of 30,000 at its peak. In ancient times, people came to Lissos to be cured by the local waters. You can enjoy a picnic lunch at this historic spot and swim in the curative waters before heading further east to Sougia, by way of a beautiful narrow gorge.
Overnight Location: Hotel in Sougia
Distance: 15km, 375m of ascent
Meals: Breakfast
Day 4

Mountain Walk from Sougia to the Omalos Plateau

Today you'll traverse two impressive gorges, from sea level up to 1000m! You'll first walk through the impressive Irini Gorge along a well-made path. The ascent is demanding but not too steep! Leaving the Irini Gorge behind, you'll walk into the steeper Figou Gorge. From a certain height onwards, you will enjoy stunning views. The walk ends at a chapel known as 'Agios Theodoros', where the hotel's minibus will pick you up. Your hotel is on the Omalos plain surrounded by the spectacular summits of the White Mountains—a picture-perfect setting for the evening!
Overnight Location: Hotel in Omalos plateau
Distance: 12, 16 or 21km, up to 1200m of ascent
Meals: Breakfast
Day 5

Walking the Samaria Gorge

The Samaria gorge is open from the 1st May onwards until the autumn rains start, usually at end of October. Today you will walk through Europe's longest and most famous gorge: the Samaria Gorge. You can either start very early or rather late, avoiding the crowds of people who walk the gorge as a day trip.

During quieter hours, you'll enjoy the true beauty of this spectacular gorge. You'll then spend the night in the seaside village of Agia Roumeli, at the end of the gorge. There will still be plenty of time for a relaxing swim in the crystal clear Lybian sea before you set off for dinner at one of the local taverns in Agia Roumeli.

Please note that the gorge can be closed by authorities in case of extreme weather conditions.
Overnight Location: Hotel in Agia Roumeli
Distance: 16.3km, 50m of ascent
Meals: Breakfast
Day 6

Coastal Walk from Agia Roumeli to Loutro

A splendid coastal walk with lots of variety is on the agenda today! First, you'll walk along the beach to the Byzantine church of Agios Pavlos, then it's on to a higher elevation through enchanted fir forest. From the forest, you'll continue on to the beach at "Marmara". Superb views over the mountains appear on your left with the sparkling blue sea dazzling on your right. There's a tavern on the small beach at Marmara, and you may want to enjoy a swim here as well! From Marmara, you'll venture another hour along the stunning coast to reach the car-free village of Loutro.
Overnight Location: Hotel in Loutro
Distance: 14.7km, 275m of ascent
Meals: Breakfast
Day 7

Circular Walk from Loutro

This morning following a hearty breakfast you'll take a steep zig-zag path up to the charming village of Anopolis. From here you'll walk further on to ancient Aradhena, situated at the edge of the impressive Aradhena Gorge! A spectacular path takes you down into the Aradhena Gorge all the way to the coast. The last part of today's walk follows a path along the coast back to Loutro. It is possible to do a shorter route of 4 hrs today, via the tiny village of Livaniana, then descend via the Aradhena Gorge to the sea.

Depending on your flight departure tomorrow, you may need to travel back to Chora Sfakion by ferry today, and on to Chania or Heraklion.
Overnight Location: Hotel in Loutro
Distance: 8.7 to 15.7km, 460 to 840m of ascent
Meals: Breakfast
Day 8

Departure

Today you travel back to Chora Sfakion by ferry in the morning and, from there, by public transport or pre-booked transfer to Chania or Heraklion Airport. Then, it's time to depart from one of the most beautiful areas of Crete with a week's worth of incredible memories in tow.
Overnight Location: None
Distance: None
Meals: Breakfast

Book Now
Southwest Crete Trekking Tour Price and Dates
This self-guided walking tour in Crete is always run as a self-guided tour for your group only and the price depends on your travelling dates and the type of room you choose.
The prices below are per person.
Departures from April 1st to 28th:
Price per solo traveller: $850 USD
Price per person staying in a single room: $695 USD
Price per person sharing a double room: $495 USD
Price per person sharing a triple room: $425 USD
Departures from April 29th to June 28th:
Price per solo traveller: $895 USD
Price per person staying in a single room: $750 USD
Price per person sharing a double room: $550 USD
Price per person sharing a triple room: $475 USD
Departures from July 29th to September 30th:
Price per solo traveller: $950 USD
Price per person staying in a single room: $795 USD
Price per person sharing a double room: $575 USD
Price per person sharing a triple room: $495 USD
Departures from October 1st to 25th:
Price per solo traveller: $895 USD
Price per person staying in a single room: $750 USD
Price per person sharing a double room: $550 USD
Price per person sharing a triple room: $475 USD
Book Now
Accommodation on Southwest Crete Trekking Tour
This tour is based in hotels. Hotels on this trip are 2 and 3-star and offer modern conveniences that can make this trip more pleasant.
In some cases, the accommodation listed below may need to be substituted for other comparable accommodations.
Single Rooms and Solo Travelers
Standard rooms are of double occupancy. Solo travellers might be required to pay an additional supplement.
Hotels on Standard Tour
What's Included in the Southwest Crete Trekking Tour?
Meals
7 breakfasts are included.
Accommodations
Accommodations for 7 nights are included throughout the tour.
Transportation during the Tour
This tour includes luggage transfers as well as three personal transfers (to and from Irni Gorge trailhead, and between Omalos and Xyloskala) and you'll be walking from one overnight location to another by yourself. Additional transfers, such as airport transfers can be booked as an optional extra.
Also Included
24-hour telephone assistance, just a phone call away
Detailed road book in English, digitally sent to agent
Not included
Any personal transfers not mentioned as 'included'
Lunches and dinners
Entrance fees and visits to monasteries and monuments
Travel insurance
Guide services
Tourist tax (paid locally, between 0.5 and 2 EUR per night)
Optional Extras
Additional nights before or after the tour
Single occupancy upgrades
Optional activities or excursions
Bike rental:

Hybrid bike: $175 USD
E-bike: $275 USD
Helmet: $25 USD
Frequently Asked Questions about Southwest Crete Trekking Tour
S-Cape Travel Greece is a Greek outdoor company, established in 1994 and member of the S-Cape Group of companies since 2010.
At S-Cape Greece you find a varied portfolio of active and adventure trips that offer you a hands-on experience of Greece, having time to slowing down and appreciate the details: view the sites and landscapes, savor the specialties, meet and mingle with the locals and learn about the culture.
All our trips and itineraries are developed by our team of professional walkers and cyclists who have a keen eye for great trails, exciting itineraries, breath-taking scenery and good quality accommodation that share our vision on sustainable travel.
If you travel on one of our self-guided trips, you receive a Destination Manual with information on the country and a state-of-the-art Road Book with detailed route description, turn by turn diagrams of each crossing and explanatory text. On top, you can navigate the route in your own smartphone via our excellent S-Cape Travel App.
Welcome to Greece!
Learn More
Is this tour for me?
We rate this tour as a 4 / 5. You'll be walking up to 21k daily on a mountainous terrain, however, most of the longer trails have easier alternatives.
Local Guide
Ask a Question
Got any questions regarding the tour? Interested in promotions for groups or want to customize this tour to fit your needs? We are here to help you!
Ask a question
Maria has worked in the Athens office of S-Cape for nearly 4 years. She's discovered an even deeper love for her country through the process of helping others explore it.
Q & A
Q:

What is your favourite trip to lead and why?

A:

My favourite trip is Crete "Coast to Coast" because you discover unspoiled Crete while following walking paths through wildflowers, lush valleys, and gorgeous gorges. You get to know the locals, drink wine with them, and taste the famous Cretan food in local taverns. You meet the locals of this village in the "kafeneion" and drink a "Raki" with them. You get to stay in a beautiful old restored house and enjoy views of the White Mountains whilst having breakfast. Explore the White Mountains and walk at an altitude of 1,300m gazing at the white peaks surrounding you. On the south coast, you walk through beautiful gorges. It's just wonderful!

Q:

What are guests most surprised about in visiting your country?

A:

You hear how good the food, the sun, and the people are. It's even better in real life!

Q:

What is one local dish anyone visiting should try?

A:

Greek salad, tzatziki, stuffed tomatoes, fried zucchini, and traditional souvlaki, of course!