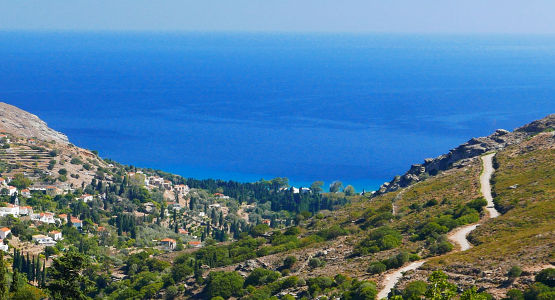 Greece is famous for history, culture, architecture, food, drink and friendly locals. It is also an incredible place for a trekking holiday. there's more than just great trekking tours in Greece, you can also find great climbing places, cycle tours and incredible tours that get you out on the stunning Aegean Sea.
Our list of trekking tours in Greece include exploring undiscovered islands, trekking through another side of Crete, heading to the exceptionally pretty Pindos Mountains and the classic trek to the summit of Mount Olympus. Whether you are looking for a guided tour of Greece, or are more comfortable with a self-guided tour, these tours of Greece can cater to your group.
Read More
All the guided and self-guided Greek tours listed are custom tours for you and your group. This means that your Greek trekking tour will just be you, your friends and your family! Even better, many of the hotels, Inns and refuges are selected for their typical Greek atmosphere, with many being smaller, family-run hotels and inns.
Read More