Discover the natural wonders and ruins in the Sacred Valley
Don't expect your kids to mumble the dreadful phrase "I'm bored" on this entertaining 7-day multisport adventure tour in Peru! Every day you'll try a new activity and explore another incredible sight. Expect to e-bike in the Sacred Valley, do watersports at Lake Huaypo, take the Inca Trail to Machu Picchu, explore Cusco, try an art workshop, and raft the Rio Apurimac. Talk about an epic vacation!
You'll split the 7-day Multi-Sport Family Adventure Tour in Peru between two hotels, so you won't have to worry about packing up your bags every day, despite embarking on an array of adventures and discovering a collection of remarkable natural sights and wonders.
Highlights of the Multi-Sport Family Adventure Tour in Peru
Experience a new activity and incredible scenery every day, like rafting one day and e-biking another!
Admire the astounding views along the Inca Trail as you make your way to the stunning ruins of Machu Picchu.
Go rafting on the Rio Apurimac, and discover side canyons, exceptional scenery, and stop at a deserted beach for lunch.
Make a Pucara Bull and learn about traditional Cusco art during your art workshop in La Mestiza cafe.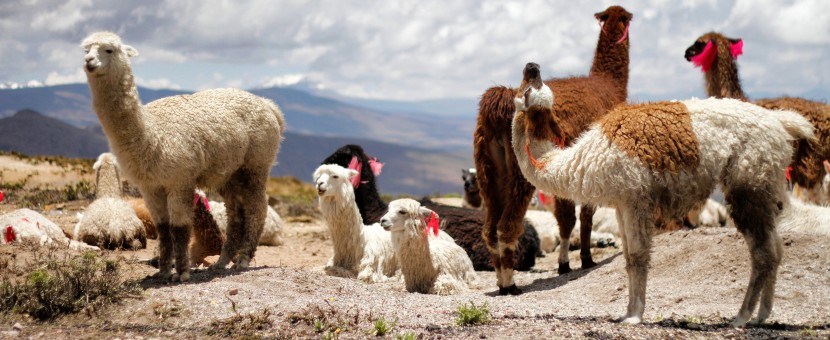 Multi-Sport Family Adventure Tour in Peru
Day 1

Head to Sacred Valley

Meet your guide upon arrival at the Cusco airport and transfer to your hotel in Sacred Valley. This drive often takes around 70 minutes, during which your guide will share details for your upcoming trip. Enjoy a relaxing night at your hotel.
Overnight Location: Hotel in Sacred Valley
Distance: None
Meals: Lunch
Day 2

E-bike the Sacred Valley

The bikes offered today can suit any size from XXS to XXL. You'll get to spend the day exploring the Sacred Valley of the Incas by bike. After an optional walk around Pisac Village, you'll embark on your fun e-biking adventure. Hop on your bike in Taray and begin meandering through local villages and farms while the Inca ruins and glaciated mountains paint a picturesque background. Enjoy a tasty picnic lunch at one point in your journey. A support vehicle will also travel alongside you, so you can always hitch a ride if you get tired.
Overnight Location: Hotel in Sacred Valley
Distance: None
Meals: Breakfast, lunch
Day 3

Watersports at Lake Huaypo

Get ready for another day of activities amid scenic views. Today, you'll get the chance to choose between paddleboarding or kayaking. Marvel at vistas of the Andes while you paddle, and replenish your energy with some local dishes at lunch. Relax in a hammock before checking out the cool circular ruins of Moray. But the fun doesn't end here! You'll also get to visit the salt fields of Salineras.
Overnight Location: Hotel in Sacred Valley
Distance: None
Meals: Breakfast, lunch
Day 4

Go to Machu Picchu

Prepare to view one of the most remarkable wonders on Earth: Machu Picchu. You'll take the train before hopping off and embarking on an epic walking adventure, where you'll follow the ancient Inca Trail until you reach Machu Picchu. Please note that this path is closed during February for repairs, but Machu Picchu remains open all year long. Upon arrival, your guide will take you around these impressive ruins before taking the bus to the train station to your hotel (a different one than the previous nights).
Overnight Location: Hotel in Sacred Valley
Distance: None
Meals: Breakfast, lunch
Day 5

Art workshop in Cusco

Wake up and enjoy a morning at your leisure! Later on, you'll take a 2-hour art workshop in La Mestiza, where you'll decorate the Pucara Bull. You'll also get to learn a little about traditional Cusco art.
Overnight Location: Hotel in Sacred Valley
Distance: None
Meals: Breakfast
Day 6

Raft the Apurimac

Experience a thrill of a lifetime when you raft the black canyon section of Rio Apurimac. Amid the adrenaline-induced fun, you'll admire the beautiful scenery, explore side canyons, and stop at a deserted beach for lunch! Please note that rafting at Rio Apurimac is only available between May and November, so if you are booking outside of these months, the rafting would take place at a different river. Enjoy cold, refreshing drinks at Puente Huallpacachaca at the end of your adventure. Please note that rafting is suitable for children of 12 years and older, however, alternatives can be offered.
Overnight Location: Hotel in Sacred Valley
Distance: None
Meals: Breakfast, lunch
Day 7

Morning at your leisure

Enjoy a morning at your leisure before travelling to the airport for your flight to your next destination in the afternoon.
Overnight Location: None
Distance: None
Meals: Breakfast

Book Now
Multi-Sport Family Adventure Tour Price and Dates
This guided family tour to Peru is always run as a custom tour for your group only and the price depends on the size of your group.
Prices below are per person:
Guided Groups of 2: $5,925 USD per person
Guided Groups of 3: $4,625 USD per person
Guided Groups of 4: $3,825 USD per person
Guided Groups of 5: $3,550 USD per person
Guided Groups of 6: $3,425 USD per person
Guided Groups of 7: $2,850 USD per person
Guided Groups of 8+: $2,725 USD per person
Book Now
Accommodation on Multi-Sport Family Adventure Tour in Peru
This adventure tour will have you staying in cozy hotels for 6 nights. The hotels have modern necessities that will keep you comfy and relaxed. Keep in mind that rooms are double occupancy, but you can always upgrade to single occupancy for an additional fee. Single travellers are also required to pay a supplement.
In some cases, the accommodation listed below may be swapped for other similar accommodations.
Single Rooms and Solo Travelers
You can pay a supplement of $645 USD to have a private room in a hotel. It's also possible to match single travellers up.
Hotels on Standard Tour
Hotel La Casona De Yucay in Sacred Valley ★★★
Experience remarkable service and the necessary amenities tailored to boost fun, such as WiFi, restaurant, and happy hour, at this hotel.
Casa San Blas Boutique in Cusco ★★★
Enjoy this warm, cozy colonial house, which tastefully blends comfort and luxury! Enjoy the WiFi and breakfast buffet here.
What's included in the Multi-Sport Family Adventure Tour in Peru?
Meals
6 breakfasts and 5 lunches are included on this tour. You will also receive snacks on Day 3 and Day 6. You are responsible for buying dinner and snacks on the days not mentioned.
Accommodations
Accommodations along the tour are included. Accommodations before and after the tour in Cusco are not included.
Transportation during the Tour
Transportation is included throughout the tour, but this does not include your flights to and from Cusco.
Also Included
Guides
Trekking porter for Machu Picchu
Permits and entrance fees
Activities mentioned in itinerary
Equipment for the activities
Tourist ticket
Not included
Flights to get to and from Cusco
Dinners and meals not mentioned in the itinerary
Personal expenses
Tour guide gratuities
Optional Extras
You can upgrade to single occupancy for a fee
Any additionl nights before or after the tour
Frequently Asked Questions about Multi-Sport Family Adventure Tour in Peru
Amazonas Explorer has been running high-end adventure travel tours in Peru for over 30 years. They offer both customizable and pre-set tours so your group can choose the perfect adventure.
British owned and Peruvian operated, Amazonas Explorer adheres to the highest European standards using the finest equipment available.
Amazonas Explorer knows you may only visit Peru once, so they aim to make that experience exceptional.
Learn More
Is this tour for me?
This tour is rated as a 2 / 5. It has a lot of activity, but it's also family-friendly, so most ages can do it.
Local Guide
Ask a Question
Got any questions regarding the tour? Interested in promotions for groups or want to customize this tour to fit your needs? We are here to help you!
Ask a question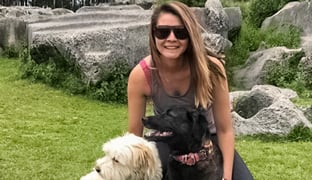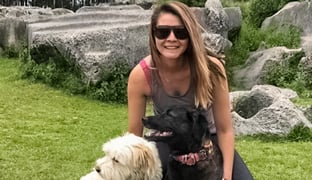 Andrea has been designing tours with Amazonas Explorer since 2015. She moved to Cusco to take advantage of the fantastic hiking and be immersed in nature. Helping clients explore Peru is her dream job, and seeing new travellers fall in love with the country inspires her to create the best itineraries possible. While she's an avid hiker and adventurer herself, she also loves sharing the culture and cuisine of Peru through her tours.
Q & A
Q:

What is your favourite trip that you offer?

A:

The Sacred Valley of the Incas Hiking Adventure is a once in a lifetime experience I encourage all of my clients to have. The combination of day hikes really showcases the best of Cusco, the Sacred Valley, and of course Machu Picchu. Every day you hike to beautiful places, see incredible ruins, and meet lovely locals. You also get to stay in a beautiful private villa with your own private guide, driver, and even chef!

Q:

What is an unforgettable local experience you've had?

A:

Part of my job is to test services and visit our suppliers to later be able to sell it to the right clients. One of the tours that I tried recently and I really enjoyed was visiting a local community and working the land with them. It made me really appreciate the food that I have on my table every day. The sacrifices the locals make when working their farms. Without them, we wouldn't have anything healthy to eat.

Q:

What is one experience anyone visiting Peru should have?

A:

For me, travelling is not only visiting archaeological sites. It is meeting the local people, learning about their customers, and expanding our knowledge of how people live in another part of the world. This will give us another perspective on the world and life.

Q:

What do your guests say they like best about the trips you create?

A:

They say that they felt that the entire trip was exactly what they were looking for and exceeded their expectations. I always go the extra mile to make sure my clients get the right trip and make the most of their precious holiday. I look forward to working with you all to create these unforgettable memories.