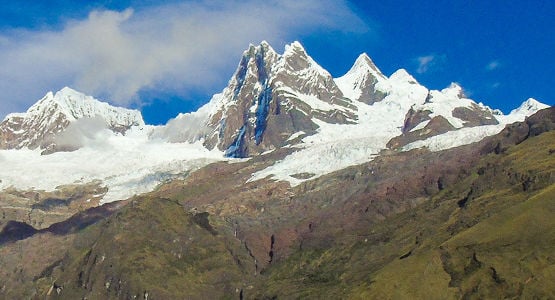 A stunning country full of history, culture, incredible mountains and some of the best trekking on earth. If you are looking for a trekking tour in Peru, you've come to the right place. Peru has a wide range of trekking options, from the Huayhuash region in the high Andes to the stunning area around Cusco, including the Machu Picchu trek.
Read More
From the northern town of Huarez, explore stunning treks, like the Huayhuash trek or the Alpamayo trek. These guided treks can be shortened, with the Huayhuash trek having a 4-day option and the Alpamayo having a 9-day option.
Down in Cusco you can explore the route to Macchu Picchu in a number of different ways, either trekking the main route or other nearby routes. These trips can be group trekking tours or private trips for just you and your friends.
If you are looking for guided trekking tour in Peru, let us help you find a great trip in Peru.
Read More