Amazonas Explorer



Amazonas Explorer
Cusco, Peru
Overview
Amazonas Explorer has been running high-end adventure travel tours in Peru for over 30 years. They offer both customizable and pre-set tours so your group can choose the perfect adventure.
British owned and Peruvian operated, Amazonas Explorer adheres to the highest European standards using the finest equipment available.
Amazonas Explorer knows you may only visit Peru once, so they aim to make that experience exceptional.
Read More
Tours by Amazonas Explorer
Team
Get to know the team at Amazonas Explorer.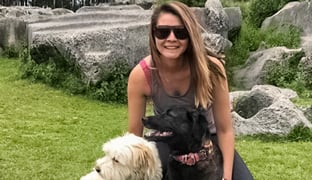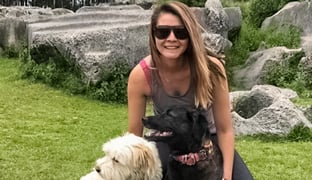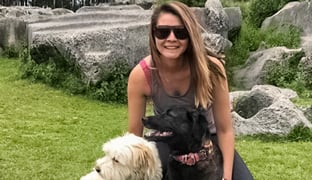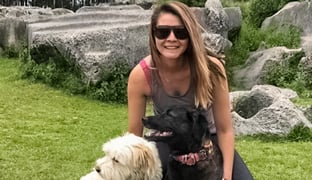 Andrea has been designing tours with Amazonas Explorer since 2015. She moved to Cusco to take advantage of the fantastic hiking and be immersed in nature. Helping clients explore Peru is her dream job, and seeing new travellers fall in love with the country inspires her to create the best itineraries possible. While she's an avid hiker and adventurer herself, she also loves sharing the culture and cuisine of Peru through her tours.
Q & A
Q:

What is your favourite trip that you offer?

A:

The Sacred Valley of the Incas Hiking Adventure is a once in a lifetime experience I encourage all of my clients to have. The combination of day hikes really showcases the best of Cusco, the Sacred Valley, and of course Machu Picchu. Every day you hike to beautiful places, see incredible ruins, and meet lovely locals. You also get to stay in a beautiful private villa with your own private guide, driver, and even chef!

Q:

What is an unforgettable local experience you've had?

A:

Part of my job is to test services and visit our suppliers to later be able to sell it to the right clients. One of the tours that I tried recently and I really enjoyed was visiting a local community and working the land with them. It made me really appreciate the food that I have on my table every day. The sacrifices the locals make when working their farms. Without them, we wouldn't have anything healthy to eat.

Q:

What is one experience anyone visiting Peru should have?

A:

For me, travelling is not only visiting archaeological sites. It is meeting the local people, learning about their customers, and expanding our knowledge of how people live in another part of the world. This will give us another perspective on the world and life.

Q:

What do your guests say they like best about the trips you create?

A:

They say that they felt that the entire trip was exactly what they were looking for and exceeded their expectations. I always go the extra mile to make sure my clients get the right trip and make the most of their precious holiday. I look forward to working with you all to create these unforgettable memories.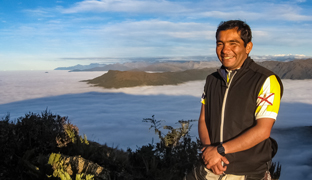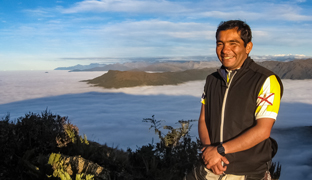 JC started as a trainee bike mechanic in 1999, building off his interest in sports to guide biking tours in Cusco and beyond. Amazonas Explorer aided JC in going to university and earning his official cultural guide certification, and he completed training in swift water rescue and first aid. This allowed him to guide a much wider range of trips, and he's never happier than he is when showing his beloved country to new people.
Q & A
Q:

What is your favourite trip to lead?

A:

The Biking Adventure in the Sacred Valley is just the best mountain bike trip we offer and I get to ride all the very best trails in Peru. What could be better than that?

Q:

What is one experience anybody visiting your country should have?

A:

I have to say Machu Picchu, no? It is amazing but so is my hometown of Cusco and the Sacred Valley, which you can't miss. If I can suggest one thing, it would be to take your time. Don't rush, and do "get off the bus" and enjoy the silence, the scenery, and the great outdoor adventures we offer and not just rush from one "must-see" to another.

Q:

Where would you like to go on a holiday?

A:

Why go on holiday when I already live in the best place already?! But I hear the mountain bike trails in Canada are amazing and I've met so many British friends over the years, I'd like one day to go and do a tour of the UK and say hi to them all!

Q:

What is the most challenging adventure you've ever done?

A:

In 1999, my bosses and I mountain biked from Cusco to Puerto Maldonado, 550 kilometres of brutal dirt road from the mountains to the Amazon jungle. It took us 9 gruelling days. One river crossing was so high, I nearly floated away! I'm actually not very tall, which is why my other nickname is "Chato" (or Shortie").