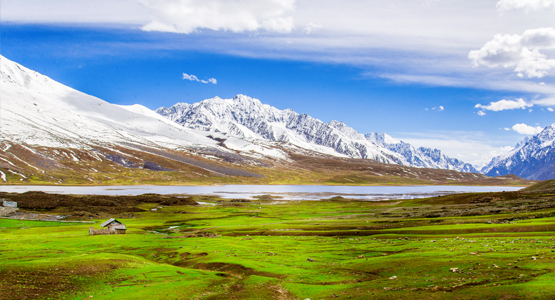 Explore exotic tours in Asia. Stretching from Siberia to Indonesia, and from Jordan to Japan, Asia is the largest continent on Earth. The diversity of tours in Asia is remarkable, where you can explore ancient cities in both desert and jungle, bicycle and trek among the tallest mountains in the world, and hop through desolate tropical islands.
The culture and history you'll encounter along the way will make an impression on you for the rest of your life, a valuable experience you'll carry with you forever. Whether you want to cycle through Cambodia, go trekking in the Nepalese Himalayas, or wander the lost city of Petra, you'll find the adventure you crave by booking a tour in Asia.
Booking a tour in Asia can be an overwhelming experience with all of the fantastic, different options available for your holiday. The entire continent is incredibly rich in culture, history, nature, and fantastic food. How do you make the best of it? Use a dependable, local guide on any of these tours!
Read More
Southeast Asia Tours
The tropical jungles you'll visit on southeast Asia tours are a stark contrast to the mountains and desert on the other side of the continent. In Indonesia, you can book tours to visit the orangutans in Borneo, explore Komodo National Park, and dive in Bali. There's also some great diving in the Philippines, where you can book a tour that's nothing but island hopping, beaches, and diving in the tropical waters. Just be sure to set aside some time to explore Manila with a guide, because you won't want to miss this beautiful city while you're there.
On mainland Asia, Thailand, Vietnam, and Cambodia present you with even more memorable adventures. Bangkok is an amazing city to explore at night with a local guide, and by day be sure to tour the floating markets at Damnoen Saduak. To feel like an explorer of old, book a guided tour of Cambodia and the Vietnam Highlands. Rediscover the ancient city of Angkor Wat, cruise the Mekong River from Saigon to Phnom Pehn, and sail the infamous Halong Bay.
East Asia Tours
East Asia is full of history, culture, nature, and delicious cuisine. See the best that China has to offer by booking a multi-week guided tour. You won't want to miss the Giant Panda sanctuaries, the mysterious terracotta warrior army, and the forested spires of Zhangjiajie National Park.
Northern China transitions into Mongolia, an isolated region with fascinating, warm people ready to take you on a real adventure. Guided tours in Mongolia, both as private tours and group tours, will take you through the mountainous, scenic landscape on horseback, bicycle, or auto. Sleep in nomadic tents and watch Mongolian hunters on horseback use enormous golden eagles to hunt – a practice thousands of years old, slowly disappearing.
Guided tours of the Japanese islands are absolutely beautiful. Visit small fishing villages, ancient temples, and bustling cities. Bamboo forests give way to snow-capped mountains in the "Japanese Alps," where you can also book thrilling ski tours. The best time to book a tour in Japan is in the fall – and also the spring, summer, and winter. You'll be struck by this country's charm no matter what time of year you visit.
South Asia Tours
India's vast and diverse country makes it ideal for all types of adventurers. If nature is up your alley, India certainly won't disappoint. You can hire a local guide for rare birdwatching, or to take you into India's many national parks for up-close experiences with elephants, rhinos, and Bengal tigers. History buffs may want to book a guided tour of India's Golden Triangle, exploring the ancient cities of Delhi, Jaipur, and Agra, which includes the splendid Taj Mahal.
Trek or cycle on the "roof of the world" in Nepal, where several different routes will give you both low altitude and high-altitude options. The Annapurna Circuit is famous for its wildlife, views, and leisurely pace, and is equally stunning on foot or on two wheels. One of Nepal's most popular high-altitude guided tours is to Everest Base Camp, a trek you can extend to a few weeks in length, seeing many of Nepal's beautiful mountain destinations.
Central Asia Tours
The Himalayas, Hindu Kush, and Karakoram mountain ranges all converge in northern Pakistan, where guided tours will take you to some of the most remote and highest areas of the planet. Very few adventure travelers venture into Pakistan, so book a tour here before everyone else realizes what they're missing out on.
The mountains of Kazakhstan aren't quite as high, but they're just as beautiful. Kazakhstan is a convergence of ancient nomadic traditions, modern Soviet-era influence, and dramatic scenery. In Kazakhstan, you can book guided tours to experience massive sand dunes, deep vibrant canyons, and fascinating historical sites. Be sure to have your guide take you to Kazakhstan's legendary bazaars.
Asia Tours by Country
Read More
Destinations
Activities