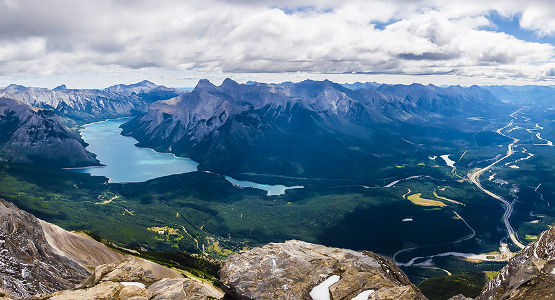 Book your tour in North America now! North America spans from tropical to arctic climate zones and includes everything in between. The epic Rocky Mountains stretch out like a spine across the continent, inviting adventures, from hiking tours to cycling tours and in winter skiing and snowshoe tours. There are all kinds of tours in Canada and the United States. Rivers, lakes, canyons, and unique geological features await you when you book an adventure tour in North America. By foot or by bike, your adventure tour will take you to awe-inspiring places like Lake Louise and Banff in Canada, or Yosemite in the USA.
Read More
Ride one of the most beautiful roads on earth, the iconic Icefields Parkway.
Savour incredible views in the stunning Canadian Rockies.
Fully supported bike tour allows you to focus on wildlife spotting while riding.
4 days / 3 nights
Hotel
Guided
Save 5%
Booking an adventure tour in North America is choosing a world-class adventure without sacrificing on luxury. These guided or self-guided tours allow you to focus on enjoying your experience without worrying about planning or other details. Challenge yourself and relax all in the same trip with an adventure tour in North America.
Read More