China Adventure Travel



China Adventure Travel
Guangzhou, China
Overview
China Adventure Travel has over 30 years of experience in tour operation. They specialize in adventure travel, including cycling, hiking, and tailor-made adventure tours. Their philosophy is to develop a trip in China that you won't ever forget.
Besides adventure tours, China Adventure Travel also offers cultural tours and cultural exchange programs. They consider excellent leadership to be the soul of a trip, so their guides are chosen carefully for their expertise.
They pay great attention to every detail of your trip, and recognize that great service is a culmination of many smaller efforts.
Read More
Tours by China Adventure Travel
Team
Get to know the team at China Adventure Travel.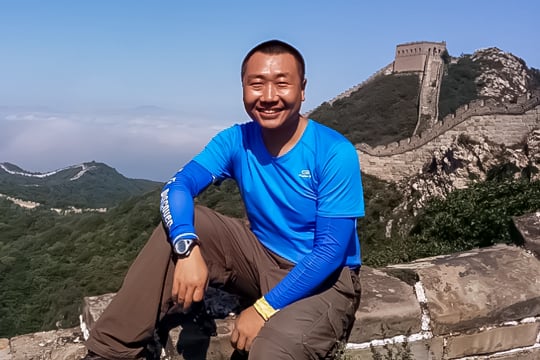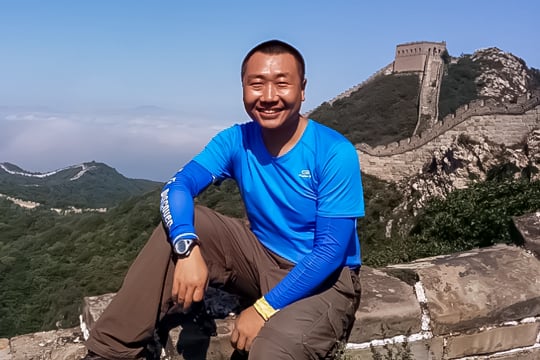 Charles has been working with China Adventure Travel since graduating from university. He's patient, personable, and willing to take on any challenge. Guests love his warm smiles and pleasant personality. He's also an exceptional violinist!
Q & A
Q:

What's the best part about leading tours in China?

A:

China is such a big, developing country. Guiding in China allows you to witness the development of our motherland. We bring different tourists to the same place but we can always find something new to share. It's such an amazing thing.

Q:

What are guests most surprised about when visiting China?

A:

China has well-developed cities like Beijing and Shanghai, but also quite under-developed areas and remote villages far from the cities. It's all about contrast.

Q:

What is one local dish or drink that anyone visiting China should try?

A:

Too many! China is a country famous for its food. Try Beijing duck, dumplings of all kinds, hot pot, spicy food in Sichuan, noodles in Xian, Cantonese dim sum, and more. We've got a long list.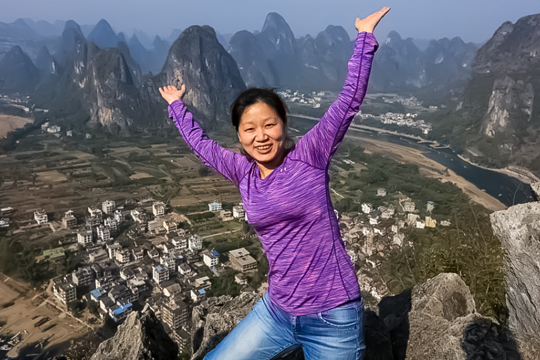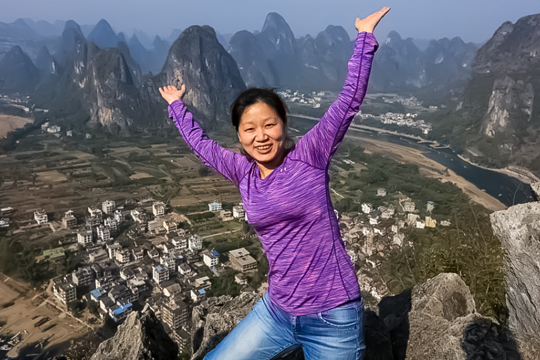 Leah has 16 years of experience leading tours, consistently going out of her way to ensure everyone enjoys their time in China. She is a well-loved, popular guide who has a wealth of knowledge about China.
Q & A
Q:

What's your favourite tour that China Adventure Travel offers?

A:

I love the China Adventure trip. It covers such a large area of our country, and I love to share the different cultures with my clients. Clients love hiking along the Great Wall, the tiger gorges, the rice terraces… they are all in China, but each place is so different.

Q:

What is one thing that anyone visiting China should do?

A:

Learn some Chinese from me and hear historical stories.

Q:

What has been your most unforgettable moment while guiding?

A:

I will never forget when I saw my clients telling their friends at home on Twitter and Facebook about the stories I shared with them.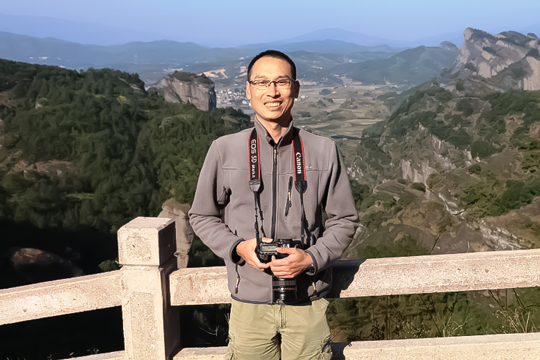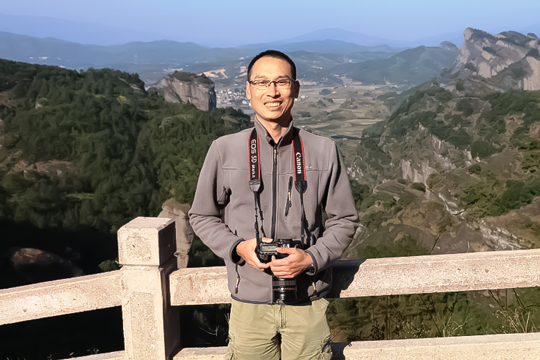 A native of Guangzhou, Stony graduated from the tourism program at Guangzhou University. He has been guiding with China Adventure Travel since 2001, and also travels extensively on his own to the most remote parts of China. He's hiked the Great Wall many times and is known for his wonderful travel photography.
Q & A
Q:

How long have you been a guide?

A:

Over 20 years. I was only 22 years old when I first became a guide. To me, it's not just a job, it's more of my passion for travelling and sharing my country.

Q:

Where would you like to go on your next holiday?

A:

I would love to travel to Canada to visit Banff National Park and see the lakes and mountains.

Q:

What do guests say about you after you guide?

A:

They say I'm very patient and funny- I guess I make them laugh!