Safari on a private reserve in Kruger National Park
South Africa is the top travel destination in all of Africa, and Kruger National Park is one of the most sought-after natural areas in the country. The Kruger National Park Area tour is the perfect chance to experience the wildlife and nature of this one-of-a-kind region.
You'll set out on game drives in open-air vehicles, where knowledgeable local rangers will teach you about the world-famous wildlife that calls the region home. The private game reserve is teeming with animals, including lions, leopards, elephant, buffalo, and more. Keep your eyes on the sky to see up to 350 species of bird!
Then, the Kruger National Park Area tour lets you unwind with decadent high tea every day, optional spa treatments, and cozy dinners. Relax under a starlit sky in a room open to the view of the reserve. When it comes to a classic South African safari experience, the Kruger National Park Area tour has it all!
Highlights of the Kruger National Park Safari Tour
Get your safari on with twice-daily private game drives in open-air vehicles, led by knowledgeable local rangers.
Get the chance to see lions, leopards, elephants, buffalo, 350 species of bird, and many more animals.
Unwind with spa treatments, sumptuous high tea, and delicious meals served at the reserve lodge.
Enjoy Kruger National Park, one of the most famous destinations in all of South Africa.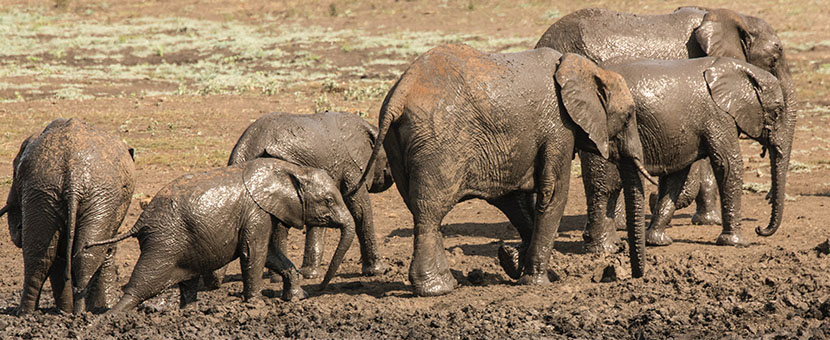 Kruger National Park Safari Tour Itinerary
Day 1

Arrival in Hoedspruit

Welcome to South Africa! You'll be met at the airport by your guide and taken to the lodge, where you can check in and freshen up before high tea. Then, an afternoon/evening game drive gives you your first glimpse at the incredible wildlife in Kruger National Park. You can catch a glimpse of the Big Five all before dinner!
Overnight Location: Lodge in game reserve
Meals: Lunch, Dinner
Day 2 & 3

Game Drives on Kapama Private Game Reserve

Kapama Private Game Reserve stretches over 13,000 hectares, providing an authentic safari experience. From lions to elephants, you can get up close and personal with South Africa's most noteworthy wildlife, including over 350 species of bird. Both day 2 and 3 will be spend exploring the game reserve, with evenings spent relaxing at the spa and enjoying lamplit dinners. Breaks for high tea and hot drinks will be offered throughout the day.
Overnight Location: Lodge in game reserve
Meals: Breakfast, Lunch, Dinner
Day 4

Farewell, Kruger!

All too soon, your tour of the Kruger area of South Africa has come to an end. Enjoy a final breakfast before being transferred to the airport for your travels home. Have a safe flight!
Overnight Location: None
Meals: Breakfast

Book Now
Kruger National Park Safari Tour Price and Dates
This guided Kruger National Park Safari tour is always run as a custom tour for your group only and the price depends on the category of the lodge that you are choosing for your stay.

Prices below are per person.

Tour in 4-star Hotel:
Guided Groups of 2-10: $1,525 USD per person
Tour in 5-star Hotel:
Guided Groups of 2-10: $1,925 USD per person
Book Now
Accommodation on the Kruger National Park Safari Tour
This tour is offered with two different accommodation options. You can choose to be booked in either 4 or 5-star hotels for the duration of your trip. The hotels are in or very near the park with very comfortable accommodations. Rooms are double occupancy, and single travellers will pay a supplement.
In some cases, the accommodation listed below may need to be substituted for other, comparable accommodations.
Single Rooms and Solo Travelers
You can pay a supplement of $750 USD to $925 USD (depending on the hotel category chosen) to have a private room in a hotel. Contact us and we can try and match single travellers up where possible.
4-Star Hotel Option
The Kapama River Lodge is directly inside the game reserve, offering spacious rooms with ensuite bathrooms and uninterrupted views of the reserve.
5-Star Hotel Option
Kapama Southern Camp ★★★★★
The Southern Camp is stunningly beautiful, with luxurious, massive rooms and high-quality service.
What's Included in the Kruger National Park Safari Tour?
Meals
3 breakfasts, 3 lunches, and 2 dinners are included. High tea and snacks are also included, as are beverages during the game drive.
Accommodations
Accommodation for 3 nights is included.
Transportation during the Tour
This tour includes personal and luggage transfers to and from the airport, as well as overland transportation during the game drives.
Also Included
English-speaking guide
Conservation levy
Not included
Travel insurance
International flights
Alcoholic beverages
Any desired spa treatments
Tourist taxes if applicable
Personal equipment
Optional Extras
Optional activities and excursions
Solo traveller supplements
Any additional nights before or after tour
Frequently Asked Questions about Kruger National Park Safari Tour
Highline Tours and Travel is a tour operator that explores exotic destinations: South Africa, Namibia, Botswana, East Africa, Mozambique, to name a few. They offer phenomenal safari, activity and adventure, and romantic getaway tours that will undoubtedly leave a vivid, lasting memory.
The tour guides for Highline Tours and Travel have a magical way of elevating tours from lovely to personable and memorable. They believe in creating a dynamic, encouraging, and fun environment.
Highline Tours and Travel's vision is to provide the best holiday possible for all clients in hopes that they will become ambassadors for the stunning African continent.
Learn More
Is this tour for me?
We rate this tour as a 1 / 5. You will be driven in a private vehicle during game drives and there is no required physical exertion.
Local Guide
Ask a Question
Got any questions regarding the tour? Interested in promotions for groups or want to customize this tour to fit your needs? We are here to help you!
Ask a question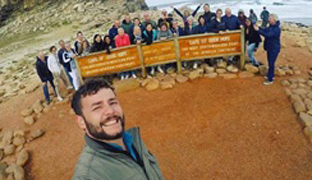 Machiel Breedt
South Africa, Namibia, Botswana
Machiel Breedt has spent the last five years guiding tourists in South Africa. He enjoys introducing participants to his country's vast, diverse scenery, from the animals of Kruger National Park in the North to St Lucia and the beautiful coastline, to the Drakensberg mountains and the Wine of the Cape.
Q & A
Q:

What is your favourite trip to do and why?

A:

Probably touring from Cape Town to Vic Falls via Namibia and Botswana. It is pure Africa. The vibe of Cape Town and surrounds, to the vastness of the Namibian deserts and plains, to the breath-taking nature and wildlife of Botswana, to the amazing Victoria Falls.

Q:

What is your most unforgettable moment when guiding?

A:

I have 2 moments that I will never forget. The first one is a couple of years ago I had a group doing a 16-day tour from Johannesburg to Cape Town and on that tour was two sisters who got separated at a very young age and didn't see each other again for about 50 years. One day they walked past each other in a supermarket and recognised one another. One of the local radio stations heard about the story and sponsored them a vacation to enjoy together, and I had the honour of having them on my tour and showing them our beautiful country.

The second is the time that we were on safari in the Okavango Delta in Botswana, and we saw a pack of about 20 lions devouring the carcass of an elephant.

Q:

What is one local dish or drink that tourists must try on a visit to your country and why?

A:

It would most definitely be biltong and Amarula. Biltong is meat that is dried with a variety of spices, and it's just too delicious for words. Amarula is a cream liqueur that is made from the fruits of the Marula tree and just goes down so nice after a long and hot African summer day.