Explore the beautiful Alaskan wilderness on an exhilarating self-drive adventure
Spend 12 incredible days discovering the wild beauty of Alaska on this self-drive tour in a rental car. The Alaska Self-Drive Tour covers the territory between Seward in the south, to the wilderness of Denali National Park, and all the way north to Fairbanks with plenty of time to explore in between.
This Alaskan road trip will take you on scenic roads through the untouched northern wilderness. Along your route, you can hike through impressive mountains and arctic tundra while watching for caribou, moose in the meadows, and eagles soaring above you. You'll visit small gold rush towns to immerse yourself in the region's history. The grand finale is the breathtaking Kenai Fjords, whose impressive mountains and glaciers meet the water where whales and sea lions play. This tour is a spectacular panorama through the wild north that you'll never forget!
Highlights of the Alaska Self-Drive Tour
Hike and explore the extraordinary Denali National Park and enjoy jaw-dropping views of Mount McKinley.
Enjoy a scenic ferry cruise from Valdez to Whittier and watch for whales and marine life.
Go for a hike in Glacier Bay National Park for an impressive view of the glacier up close.
Visit the spectacular Kenai Fjords to view the mountains and glaciers rising from the sea.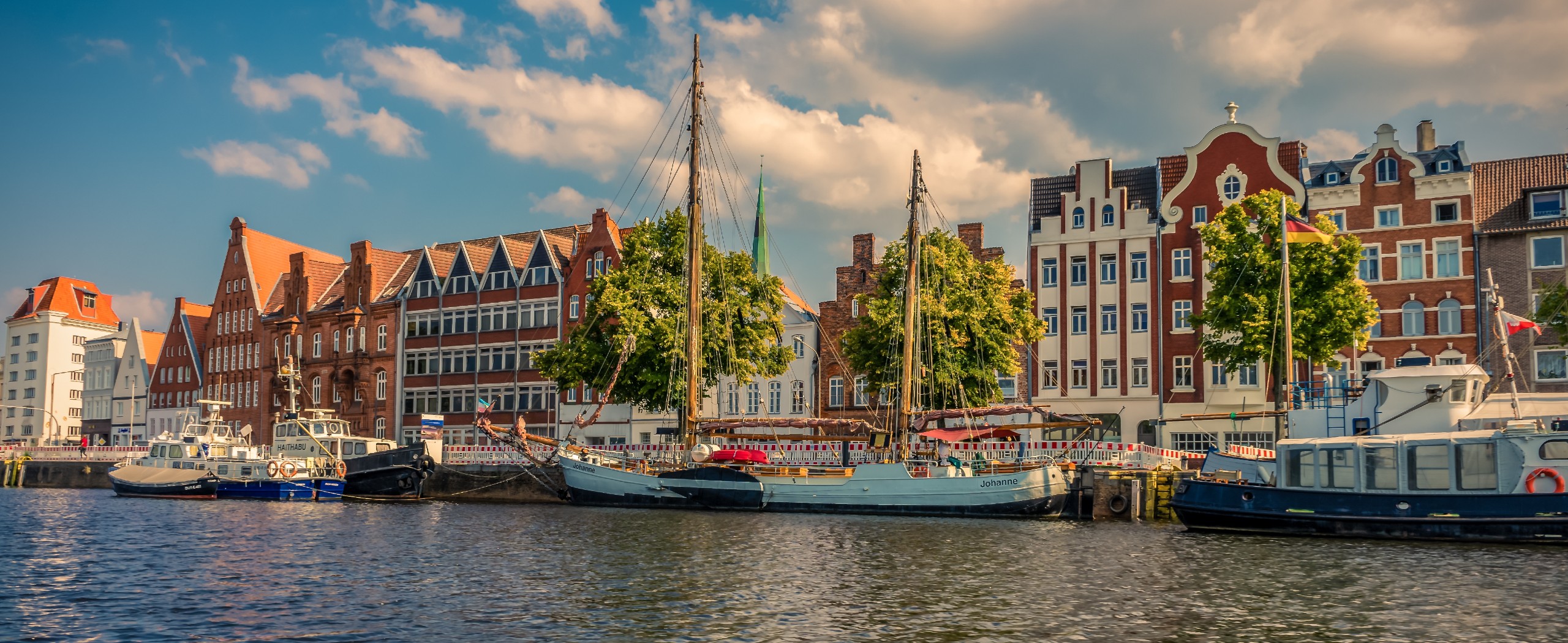 Alaska Self-Drive Tour Itinerary
Day 1

Arrive in the North

When you arrive in Anchorage, you can pick up your rental vehicle from the airport and check into your hotel for your first night in Alaska. You may want to take a walk to inhale in the fresh northern air and get stocked up for your road trip.
Overnight Location: Hotel in Anchorage
Distance: None
Meals: None
Day 2

Scenic Drive to Denali

This morning, you'll start your drive through the Matanuska Valley. Keep your eyes open for wildlife as you drive past the mountains, glaciers, and the Nenana River canyon. Get settled in your Denali hotel, and plan how you want to spend your whole day in the park tomorrow.
Overnight Location: Hotel in Denali
Distance: 400km
Meals: None
Day 3

Explore Wild Denali National Park

Start your day at the information center to help plan your day in Denali and take the Denali Bus that drops you off near the park. You can book an optional Tundra Wilderness Tour that shows off views of Mount McKinley and the wildlife that roams this enormous wilderness park.
Overnight Location: Hotel in Denali
Distance: None
Meals: None
Day 4

Drive Towards the Arctic

Today, you'll drive away from the spectacular mountain ranges and into valleys and tundra as you approach Fairbanks and the Arctic. You'll notice the days getting longer and longer as you enter the land of the midnight sun.
Overnight Location: Hotel in Fairbanks
Distance: 190km
Meals: None
Day 5

Explore Fairbanks

You have the day to explore Fairbanks. Start with a walk along the Tanana River, which you can cruise if you book a tour on an authentic sternwheeler river cruise. You can also visit the Pioneer theme park or the number 8 dredge, where you'll learn about the gold extraction process.
Overnight Location: Hotel in Fairbanks
Distance: None
Meals: None
Day 6

Journey Back to the Mountains

Leave Fairbanks and enjoy the panoramic views as you drive Richardson Road. After you've crossed the Delta Junction, you'll find yourself back in the beautiful Alaska Range. Take time to stop by some of the roadhouses along the way to get a taste of the historic gold rush towns.
Overnight Location: Hotel in Copper Center
Distance: 420km
Meals: None
Day 7

Glaciers and Waterfalls on the Way to Valdez

Start your day with a stroll around Copper Center, and then head to Wrangell Mountains Park for a hike through the wilderness. In the afternoon, you'll continue your drive through the incredible glaciers and mountains on the way to Valdez. Stop to stretch your legs on a hike at Worthington Glacier, and visit the spectacular Horse Tail and Bridal Veil Waterfalls.
Overnight Location: Hotel in Valdez
Distance: 167km
Meals: None
Day 8

Scenic Ferry Ride to Seward

Start the day with a ferry ride to Whittier. The five-and-a-half-hour cruise will navigate the phenomenal scenery of Prince William Sound. You'll have to tear your eyes away from the glaciers and mountains to scan the water for whales every now and then. From Whittier, you'll continue driving through the incredible mountains and valleys until you reach Seward.
Overnight Location: Hotel in Seward
Distance: 144km
Meals: None
Day 9

Visit the Kenai Fjords

During your stay in Seward, you'll want to visit the Kenai Fjords. You can take one of the many stunning hiking trails, go on a glacier tour, or book the optional scenic boat cruise of the Kenai Fjords. The views of the mountains and glaciers flowing into the ocean are breathtaking.
Overnight Location: Hotel in Seward
Distance: None
Meals: None
Day 10

Glacier Hikes and Scenic Drives

Today, you can visit the Sea Life Center before you leave Seward behind. Then, you'll drive to Glacier Bay National Park, where a short hike will bring you to the foot of the stunning glacier. Take the route to Anchorage that travels along the Turnagain Arm for majestic views of the mountains rising above the water.
Overnight Location: Hotel in Anchorage
Distance: 205km
Meals: None
Day 11

Explore Anchorage

Spend the day wandering the streets of downtown Anchorage to explore the shops and restaurants. Visit the museums to learn about the region's Indigenous cultures and see the art that they produce. If you're visiting Alaska during the summer, the midnight sun may have prevented you from seeing the Northern Lights, so you can witness the next best thing at the Alaska Experience Theatre, where you can get a digital glimpse of the Aurora Borealis.
Overnight Location: Hotel in Anchorage
Distance: None
Meals: None
Day 12

Final Day in Alaska

Today is your last day in wild Alaska, so take a final walk in the fresh northern air before you head to the airport. Drop off your car rental at the Ted Stevens Anchorage International Airport and begin your journey home.
Overnight Location: None
Distance: None
Meals: None

Book Now
Alaska Self-Drive Tour Price and Dates
This self-guided tour in Alaska is run as private tour for your group only, and the price per person depends on how many people are in your group.

Prices below are per person:
Groups of 2+: $2,195 USD per person
Book Now
Accommodation on the Alaska Self-Drive Tour
This tour is based on hotel accommodations. Hotels on this trip are 3-star and offer clean, cozy accommodations with modern conveniences. The hotels will be conveniently located along your route.
In some cases, the accommodation listed below may need to be substituted for other comparable accommodations.
Single Rooms and Solo Travellers
Rooms are double occupancy. Single rooms, including those for solo travellers, are by request.
Hotels on Standard Tour
Stay in a 3-star hotel in this Alaskan city that blends urban and wilderness. The restaurant scene impresses visitors with local seafood comprises many menu items.
Sleep amid some of the area's highest peaks for an adventurous stay with the comforts of a cozy room. Nature is truly at your doorstep here.
Welcome to the land of the midnight sun. Fairbanks is a large metropolitan area and a perfect base for numerous outdoor adventures.
Copper Center is a tiny town of about 250 people founded in the days of the Klondike gold rush. Check out the old trading post and post office.
This town is nestled between mountains and glaciers and sits on Alaska's coast. There are some tasty BBQ shacks to check out while you're here.
This city marks the beginning and the end—it's the southern tip of the Alaska Range and the starting point for the renowned Iditarod Trail to interior Alaska.
Stay in a 3-star hotel in this Alaskan city that blends urban and wilderness. The restaurant scene impresses visitors with local seafood comprises many menu items.
What's Included in the Alaska Self-Drive Tour?
Meals
Meals are not included in this tour.
Accommodations
Accommodations for 11 nights are included. Accommodations before and after the tour in Anchorage are not included but can be added as a supplement.
Transportation during the Tour
This is a self-drive tour, and you'll be provided with a rental vehicle for the duration of the itinerary. Ferry transportation is also included between Valdez and Seward on Day 8.
Also Included
Standard vehicle rental, Category B
Ferry between Valdez and Seward (does not operate every day)
American taxes
24/7 access to helpline
Not included
Flights to and from Anchorage
Meals, drinks, or snacks not previously mentioned
Travel insurance
Personal expenses
Guide service
Optional activities
Entrance fees to national parks
Gratuities for tour guides or other staff if desired
Vehicle insurance
Fuel
Optional Extras
Additional nights before or after the tour
Single occupancy upgrades
Optional activities or excursions:

Tundra Wilderness tour in Denali
Kenai Fjord National Park tour
Frequently Asked Questions about Alaska Self-Drive Tour
In the two decades since Toundra Voyages Inc. was founded in 1998, the company has become North America's go-to travel agency in customized independent and group tourism.
Tounda takes a flexible, responsive approach to developing adventure travel tours. By listening to the wants and wishes of travellers, they've been able to create memorable, affordable tours complemented by impeccable service.
Toundra's mission is to create and organize tailor-made travel. They select, adapt, and personalize travel experiences in North America for each and every guest, ensuring your adventure is one you'll never forget.
Meeting your expectations is just the beginning of what Toundra aims to accomplish. Exceeding them by providing exceptional experiences in beautiful North America is their standard, and their track record of knockout customer service and customized tour planning speaks for itself.
Learn More
Is this tour for me?
We rate this tour as a 1/5. This tour has a flexible itinerary that allows you to choose the hikes and activities so that you can tailor them to your fitness level.
Ask a Question
Got any questions regarding the tour? Interested in promotions for groups or want to customize this tour to fit your needs? We are here to help you!
Ask a question