Explore the landscapes of Alaska & the Yukon by foot and paddle
Let the rolling tundra, snaking inlets, stark blue glaciers tucked in the foot of snow-swept mountains envelop you as you paddle the Yukon and Teslin Rivers and twist through subarctic passes by foot.
Encounter an array of gold rush tales peppering the paths you meander and the channels you paddle. Further your education on the famed Klondike Gold Rush by strolling through Skagway and Dawson City, where preserved gold rush era buildings, relics and stories line the two former boomtowns. Spend 19 nights of this 22-day outdoor spectacle immersed in the wild, tenting out at stunning campgrounds, with your group.
Highlights of the Alaska & Yukon Adventure Tour
Discover tales of the iconic gold rush peppered through the vast tundra, towering mountains, rivers, and towns.
Spend nine days winding along the Teslin and Yukon Rivers, passing by abandoned relics and breathtaking landscapes.
Explore Tombstone Territorial Park and Kluane National Park, and watch out for the wildlife sprinkled throughout the unspoiled scenery.
Elevate your adrenaline on a thrilling, gripping white water rafting adventure on the Tatshenshini River.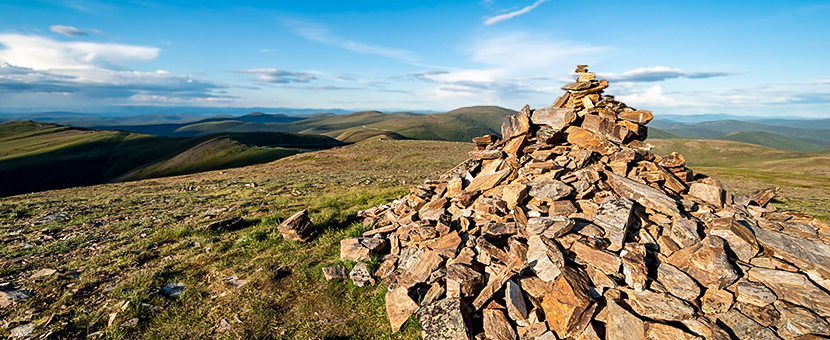 Alaska & Yukon Adventure Tour Itinerary
Day 1

Whitehorse

Meet with your guide at the airport before transferring to your hotel in Whitehorse. In the afternoon, you will have an orientation, and the chance to check your gear and buy any last-minute items.
Overnight Location: Hotel in Whitehorse
Distance: None
Meals: None
Day 2

Canoe on the Teslin River

Hop in the shuttle van and travel for around 1.5 hours along the Alaska Highway to Johnson's Crossing. Learn some paddling tips and tricks from your guide before embarking on the first leg of your canoe journey. Paddle for a short amount of time along the gentle river, step out and set up camp.
Overnight Location: Wilderness camping along the river
Distance: 1-3 hours
Meals: None
Days 3-9

Teslin River and the Yukon River

Spend the next seven days weaving through stunning, postcard-worthy images painting the banks of both the Teslin and Yukon River. Amid the quiet, calm scenery, you'll encounter whispers of the gold rush past.

The Teslin River was a popular route for gold seekers to take, and the unveiling of history will only continue as you navigate the Yukon River. Marvel at the abandoned cabins, mines, trading posts, and paddle wheelers dotting the shore.

This paddling adventure mostly consists of gentle water, but you will come across a few faster-paced sections—less than Class II rapids—which your guide will show you how to get through safely. Spend the evenings swimming in the river, fishing, and sitting around the campfire with your group. On Day 9, you will reach Carmacks. Use the amenities offered at the campground here: hot shower, electricity, and ice-cream!
Overnight Location Days 3-8: Wilderness camping along the river
Overnight Location Day 9: Campground in Carmacks
Distance: 6-8 hours daily
Meals: None
Day 10

Transfer to Tombstone Territorial Park

Say goodbye to your canoe and hop in the van for a drive along the Klondike Highway, which winds beside the Yukon River. Get the chance to admire the Five Finger Rapids en route. Get out at Tombstone Territorial Park, where rolling arctic tundra and rocky ridges teetering atop breathtaking views await. This national park hugs one of the world's northernmost roads: Dempster Highway. Spend the night in Tombstone Territorial Park.
Overnight Location: Campground in Tombstone Territorial Park
Distance: None
Meals: None
Day 11

Tombstone Territorial Park

Wake up and get ready for a day exploring the rolling tundra and steep slopes sweeping Tombstone Territorial Park. Look out for herds of caribou patrolling the tundra. Your guide will base today's trek on the weather conditions and the ability of your group. Expect to admire unmatched views wherever you hike. Enjoy another night amid the rustling of trees and faint animal sounds.
Overnight Location: Campground in Tombstone Territorial Park
Distance: 3-6 hours
Meals: None
Day 12

Dawson City

After breakfast, pack up your bags and head to the gold rush capital: Dawson City. Admire the restored gold rush buildings dotting the iconic city. Get a bird's eye view of landscapes straddling Dawson City from the Mountain Dome. Top your day off with a trip to Diamond Tooth Gerties, where a whirlpool of fun—elevated by the can-can girls—will have you basking in the present moment.
Overnight Location: Campground in Dawson City
Distance: None
Meals: None
Day 13

Dawson City

Today you will have you feeling like you're living out a chapter of your history textbook. You will go on a gold mining tour that will unveil what panning for gold was like in the past and what it's like today. Get the chance to give panning for gold a go. Continue exploring Dawson's history with a visit to Jack London and Robert Service cabins. Be sure to talk with your guide about where to go in Dawson City. Spend the night at a campground.
Overnight Location: Campground in Dawson City
Distance: None
Meals: None
Day 14

Top of the World Highway

Hop in the van and travel to the Top of the World Highway. Encounter two quirky towns en route: Jack Wade and Chicken.
Overnight Location: Campground in Tok
Distance: None
Meals: None
Day 15

Haines Junction

Go back to Canada and watch in awe as the mountains jetting out of Kluane National Park come closer into view. Stop at the Parks Canada visitor centre at Sheep Mountain. Look out for Dall sheep dotting the sloped landscape. Decide to go on an optional flight above the largest non-polar ice fields in the world. Enjoy another night in the woods at a campground near Haines Junction.
Overnight Location: Campground near Haines Junction
Distance: None
Meals: None
Days 16-17

Kluane National Park

Spend two days hiking into the depths of the alpine valleys. Keep an eye out for grizzly bears and Dall sheep. Your guide will judge which hike to embark on based on the weather and the overall vibe and skill level of your group.
Overnight Location: Campground near Haines Junction
Distance: 3-6 hours
Meals: None
Day 18

White Water Rafting

Trade in your hiking shoes for a sudden rush of adrenaline. Get ready for one of the most thrilling days of this 22-day adventure: white water rafting on the Tatshenshini River. Admire the dramatic Canadian landscape lining the river banks and standing tall in the background as you speed by. Reflect on the day at your campground for the night in Million Dollar Falls. Opt to go on a short hike to watch cascading water.
Overnight Location: Campground in Million Dollar Falls
Distance: 3-6 hours
Meals: None
Day 19

Chilkat Pass

Travel back across the American border today, driving through the Chilkat Pass until you reach Haines, the wildlife hub. Notice how the spawning salmon attracts eagles and bears to the creeks. Spend the rest of the day strolling through the charming town, shopping, and admiring the craft of totem carvers.
Overnight Location: Campground near Haines Junction
Distance: None
Meals: None
Day 20

Ferry to Skagway

Hop on a ferry and wind through the Lynn Canal—an inlet hugged by towering mountains. Look out for whales and seals in the water or brown bears meandering the shore. Get out at Skagway, a town that emulates similar gold rush vibes as Dawson City. Stroll through forested pathways or along the sea. Opt to check out the museums, historic relics, and saloons sprinkled throughout the quaint, cheerful town.
Overnight Location: Campground in Skagway
Distance: None
Meals: None
Day 21

Skagway to White Pass to Whitehorse

One of the last activities on this 22-day excursion is an optional train ride on the White Pass and Yukon Route railway. Wind along the mountain slope and admire the dramatic views sprawling below until you reach Carcross. Meet up with the rest of the group in Carcross before travelling back to Whitehorse. Enjoy a delightful evening reflecting on the trip with your group over dinner and a relaxing, rewarding sleep in a hotel room.
Overnight Location: Hotel in Whitehorse
Distance: None
Meals: None
Day 22

Depart Whitehorse

Say your goodbyes and get dropped off at the airport in Whitehorse or with a connecting program.
Overnight Location: None
Distance: None
Meals: None

Book Now
Alaska & Yukon Adventure Tour Price and Dates
This guided tour in Alaska and Yukon is run as a fixed-departure tour where you'd be joining a group, however, custom private tours can be organized for those willing to travel with their group only (please contact us with your preferred date and the number of people in your group and we will create the itinerary just for you).

Prices below are per person:
Accommodation on Alaska & Yukon Adventure Tour
This tour will have you staying in a combination of hotels and campsites. Expect to stay in two or three-star hotels, which come equipped with necessary, comfortable amenities. Keep in mind that you will stay with another member of the tour in a room at the hotels. Feel free to upgrade to single occupancy for an additional fee.
Throughout your camping tour, you will spend 19 nights camping in a shared tent. You can always upgrade to a single tent for an additional fee.
Please note that the hotels listed below may need to be swapped for other similar accommodations.
Single Rooms and Solo Travelers
You can pay a supplement of $350 USD to have a private room in a hotel and a private tent when travelling with your group. Travelling alone? Don't worry. It's often possible to match single travellers up.
Hotels on Standard Tour
This simple, yet comfortable hotel has all the amenities needed to make your stay in Whitehorse relaxing and memorable.
Immerse yourself in the stunning landscapes as you camp out beneath the stars. High-quality equipment and expert guides offer a wonderful camping experience.
This comfortable campground near Carmacks offers the amenities that you won't find in the wilderness -showers and even the laundry!
Campgrounds along the route
Stay in campsites in convenient locations along your route. The amenities here are basic, but sufficient.
This simple, yet comfortable hotel has all the amenities needed to make your stay in Whitehorse relaxing and memorable.
What's included in Alaska & Yukon Adventure Tour?
Meals
No, meals are not included on this trip. You're responsible for buying your own meals when staying in hotels and for supplying your own camping food. Meals in hotels are not included.
Accommodations
Accommodations for 21 nights along the tour are included.
Transportation during the Tour
Transport for you and your gear is included from pick-up at the airport to drop-off at the airport in Whitehorse or at your next tour connection.
Also Included
Guide
Canoes and camping equipment (sleeping bags and mats are not included)
Tour through Dawson City
Entrance fees for Diamond Tooth Gerties museum in Dawson City
Entrance fees to and all national parks
Rafting day trip in the Tatshenshini River
Guided hiking trips: Kluane National Park and Tombstone Territorial Park
Not included
Flights to and from Whitehorse
Personal necessities
Meals in hotels
Camp food
Sleeping bag and mat
Optional tour guide gratuity
GST (Goods and Services Tax) - 5%
Optional Extras
Go on an optional flight over the largest non-polar ice fields in the world in Kluane National Park for about $250 USD per person (depending the length of flight)
A ride on the White Pass Yukon Historical Railroad for around $90 USD
Frequently Asked Questions about Alaska & Yukon Adventure Tour
Ruby Range Adventure has been guiding visitors to the Yukon and Alaska for over 30 years. They are a Yukon-based wilderness tour operator providing an unmatched experience and a genuine love of the North in every trip they lead.
Ruby Range's guides are qualified to lead guests into the deepest wilderness and knowledgeable enough to explain the rich history of the communities that dot the landscape.
They recognize that their livelihood is based on the environment, so they work to protect the balance between man and nature by limiting group size and choosing eco-conscious excursions.
Learn More
Is this tour for me?
This tour is rated as a 3 / 5. On this camping tour, you will spend 19 nights in a tent. Therefore, it's helpful to have some camping experience. However, the canoe part of this trip is suitable for beginners, provided you are comfortable in the water. You will also spend a lot of time being active on this trip, and exploring the depths of the Alaskan and Yukon wilderness.
Local Guide
Ask a Question
Got any questions regarding the tour? Interested in promotions for groups or want to customize this tour to fit your needs? We are here to help you!
Ask a question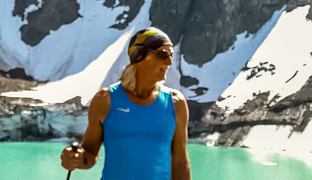 Stephan
Whitehorse, Yukon
Stephan is a trusted adventurer and a longtime guide with Ruby Range Adventure.
His love of the North and nature is what brought him into guiding over 25 years ago.
You can meet him on one of their canoe expeditions, on a sightseeing adventure or on a hiking trip- he does it all!
Q & A
Q:

What is the best part of guiding tourists in your region?

A:

Reconnecting guests with nature so they can recharge for their busy life back home. Making them aware of the environmental sensitivity of the North so they can understand the importance of protecting Yukon's wilderness and wildlife for future generations.

Q:

What are guests most surprised about when visiting your region?

A:

The pristine wilderness of the Yukon, its rich living history, its vibrant culture, stunningly unique geography, epic scenery, and wildlife. Also, the fact that the Yukon is almost twice the size of Germany, but moose still outnumber humans by far.

Q:

What is one local dish or drink that visitors absolutely have to try?

A:

Homemade Pemmican, it's Canada's oldest power bar made from dried meat or fish, dried wild berries, and tallow.

Q:

What do guests say about the tours you lead?

A:

Guests value my experience and vast local knowledge about Yukon and indigenous history and about the wildlife. They appreciate my professionalism and kindness and how I ensure every guest has a memorable trip experience.