Immerse in the Netherlands and Belgium on this whimsical self-guided cycling tour
Enjoy an in-depth cycling tour of several Dutch provinces and get a taste of Belgium in West Flanders on the 8-day self-guided Amsterdam to Bruges Cycling Tour.
Be captivated by this scenic cycling route that unfolds on high-quality bike paths, leading you through the unique Dutch provinces of South Holland, North Brabant, Zeeland, and Friesland, before crossing the border to Bruges, Belgium.
Kick off the tour with an exciting exploration of the progressive Dutch capital, Amsterdam, where you'll find yourself swept up in the remarkable contrast of old and new that blends seamlessly in the dynamic city. Peruse the 400-year-old Canal District, or spend the afternoon entranced by one of the city's world-famous museums. The route unfolds south, through the quirky cheese town of Gouda, where you'll find yourself charmed by much more than just delicious cheese. Then, pedal alongside willow woodlands and zig-zagging creeks to Willemstad before taking on the fairy-tale towns of Zeeland in Zierikzee and Middelburg. A pleasant ferry ride marks your departure from the Netherlands as you sail to Zeelandic Flanders, where you'll ride peaceful country lanes to the charming village of Damme, before continuing to Bruges, where the tour concludes.
Hand-picked accommodations along the route in a selection of both modern and historical 3- and 4-star hotels will introduce you to top-tier hospitality in both the Netherlands and Belgium. Enjoy unique international dining experiences along the way in world-class cities, and delve into gastronomic traditions during stays in small rural towns.
Cross two of Europe's most beautiful countries off your list with the Cycling Amsterdam to Bruges Tour. Discover the magic of the Netherlands and Belgium on this mesmerizing cycling adventure.
Highlights of the Amsterdam to Bruges Cycling Tour
Cruise through pastoral landscapes, including the Green Heart in the Netherlands, an area comprising meadows, rivers, and polders.
Indulge your fondness for world-class cheese in the birthplace of Gouda, and sip on Belgian beer to celebrate your week of riding.
Experience the vibrant cycling culture rampant in the Netherlands, including a full day to explore Amsterdam.
Cycle nearly 350 kilometres across the Netherlands and into Belgium, at your own pace, saying hello to the locals on your way.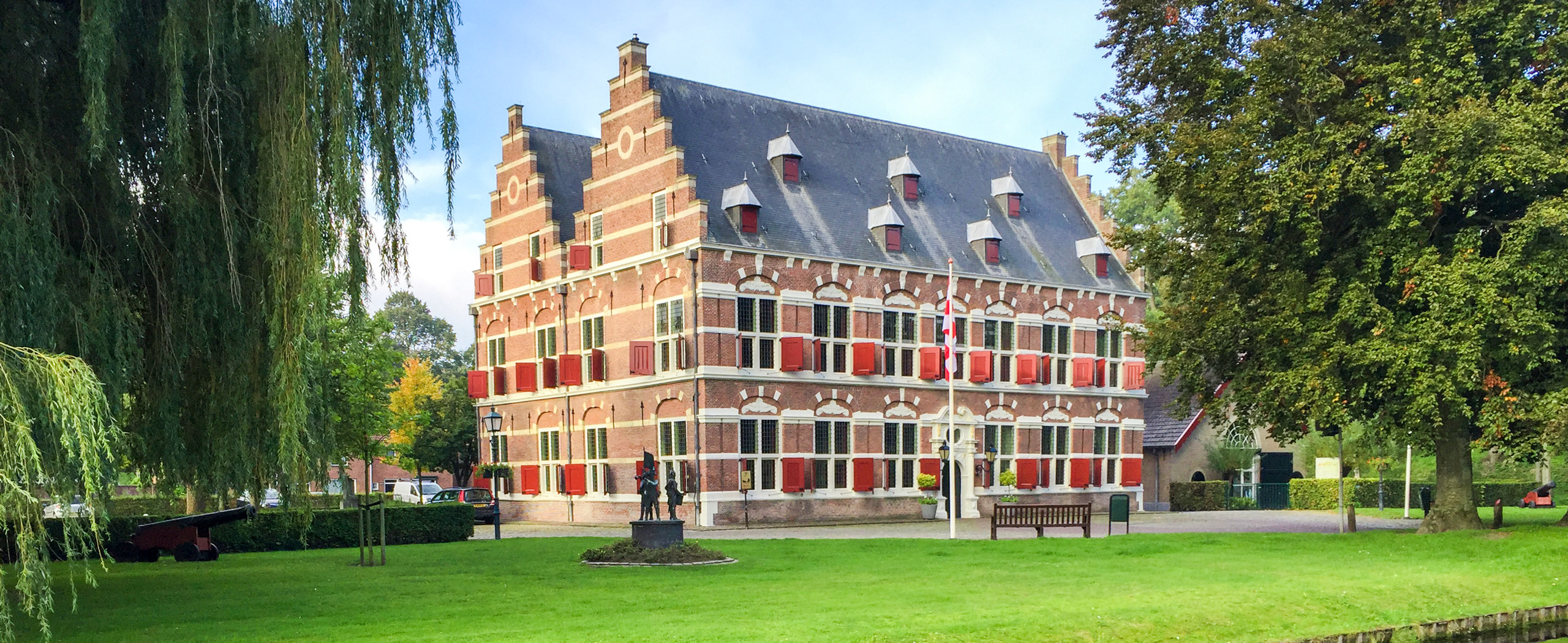 Amsterdam to Bruges Cycling Tour Itinerary
Day 1

Arrive

Your cycling adventure starts with a bang in the Dutch capital of Amsterdam. Check into your hotel before heading out to explore this magnificent city.

From world-famous museums, like the Van Gogh and Rijksmuseum, to the 400-year-old Canal District, Amsterdam won't disappoint. Soak up the vibes of this eclectic city, then tuck down for a good night's rest in preparation for your first day of riding tomorrow, which has you bound for the cheese city of Gouda.
Overnight Location: Hotel in Amsterdam
Distance: None
Meals: None
Day 2

Cycle the Green Heart to Gouda

Rise this morning, ready to take on an epic first day of cycling. This morning after breakfast, you'll cruise into the peaceful, wide-open lands of the spellbinding Green Heart—a world of green pastoral landscapes, peat meadows, and low-lying polders.

Several sparkling lakes and ancient canals pave the way to Gouda, where you'll find your next accommodations. As you may have guessed, Gouda is famous worldwide for its delightful cheese, but the town is also home to beautiful historic architecture and a charming old market square. Enjoy your evening in this cheese town, and prepare for another exhilarating ride tomorrow, where you can work off all the cheese consumed here.
Overnight Location: Hotel in Gouda
Distance: 80km
Meals: Breakfast
Day 3

Cycle to Kinderdijk, Dodrecht, and Papendrecht

This morning, you'll return to cycling the Green Heart, first to the lovely village of Kinderdijk, where you'll find a row of ancient windmills standing since 1740. Then, continue the route to one of the Netherlands' oldest towns, and by virtue, one of its most charming, Dordrecht. Wrapped by rivers, Dordecht boasts a pretty harbour and several historic buildings.

A short ferry ride will then bring you to today's destination, Papendrecht, a riverside town that makes for a truly serene setting.
Overnight Location: Hotel in Papendrecht
Distance: 45km
Meals: Breakfast
Day 4

Cycle De Biesbosch National Park

Leaving the pretty riverside town of Papendrecht this morning, you'll encounter a unique wetland habitat of the Biesbosch National Park, a maze of meandering creeks and rivulets around several tiny islands made of willows and reeds. Pause anywhere along the route, and you're sure to spot some of the diverse birds that call Biesbosch home.

Continue the route to your next stop in the lovely fortified town of Willemstad.
Overnight Location: Hotel in Willemstad
Distance: 45km
Meals: Breakfast
Day 5

Cycle the Dutch Province of Zeeland

This morning, you'll set out for the wide-open landscapes of Zeeland. Zeeland is a world of its own, made up of light, water, and wind. Several small islands navigable by bridges and ferries pave the way through this fairy-tale land.

Take in the vast polders, serene countryside, and rolling dunes as you ride to Noordgouwe.
Overnight Location: Hotel in Noordgouwe
Distance: 50km
Meals: Breakfast
Day 6

Cycle to Middelburg via Veere

Soak up some last moments in historical Zierikzee this morning, perhaps strolling down to the old harbour where ships once set sail for the Baltic and Mediterranean Seas with salt, wool, and fish in tow for sale.

Then, ride to the charming village of Veere. Once the prime hub for receiving imports from Scotland, this little town was once called home by a jolly Scottish expat community who stayed for nearly 300 years. Hop off your bike to explore the town sights, then continue the route to the splendid capital of Zeeland, Middelburg.
Overnight Location: Hotel in Middelburg
Distance: 53km
Meals: Breakfast
Day 7

Welcome to Belgium

The day has finally arrived for your momentous crossing into Belgium. Set out this morning for Vlissingen, where you'll catch a ferry to Zeelandic Flanders. Bordered by Belgium to the south, the region comprises winding country roads and meadows, peppered with sleepy rural villages.

Cross the border into Belgium, arriving in the whimsical little town of Damme, perched on the banks of the Damse Vaart. A final ride will have you sailing into Bruges, the pearl of Flanders.

You'll be enchanted by the well-preserved medieval architecture peaceful cobbled streets of this Belgian town. Enjoy the final evening of the tour here, taking in the ancient market squares and dreamy canals, perhaps celebrating the completion of the tour with a few drinks in one of the city's several cozy pubs.
Overnight Location: Hotel in Bruges
Distance: 50km
Meals: Breakfast
Day 8

Depart

After a wonderful week of cycling and a storehouse of memories made, your tour comes to an end this morning after breakfast. Check-out of your accommodation and head to the airport to depart.
Overnight Location: None
Distance: None
Meals: Breakfast

Book Now
Amsterdam to Bruges Cycling Tour Prices and Dates
This self-guided cycling tour is run as a fixed departure tour in April, May, and September and as a custom tour in June, July, and August. The price per person depends on how many people are in your group.

The departures are available on Fridays, Saturdays and Sundays in April, May and September; and dailyly in June, July and August. Please note that there's a surcharge of $25 USD per person for staying in Amsterdam on Saturday.

Prices below are per person:

Price per person staying in a single room: $1,025 USD
Price per person sharing a double room: $825 USD
Book Now
Accommodation on the Amsterdam to Bruges Cycling Tour
This tour is based on hotels. Hotels on this trip are 3- and 4-star and offer modern conveniences that can make this trip more pleasant. Guests may have access to amenities such as swimming pools, steam rooms, or private decks to lounge on. All accommodations are private rooms with ensuite bathrooms.
In some cases, the accommodation listed below may need to be substituted for other comparable accommodations.
Single Rooms and Solo Travellers
Rooms are double occupancy. You can pay a supplement of $225 USD to have a private room in a hotel where possible. Solo travellers may be required to pay a supplement.
Hotels on Standard Tour
What's Included in the Amsterdam to Bruges Cycling Tour?
Meals
7 breakfasts are included. You can upgrade your tour package to Half Board (add 7 dinners) for a supplement of 228 EUR per person.
Accommodations
Accommodations for 7 nights are included. Accommodations before the tour in Amsterdam and after the tour in Bruges are not included but can be added as a supplement.
Transportation during the Tour
Luggage transportation during the tour is included (luggage is 1 piece per person and a max of 20 kilos). Your bike rental and airport transfers are not included but can be booked in advance as a supplement.
Also Included
Maps and route descriptions
Tourist information on all places of interest
Tourist taxes
Phone hotline (also available on weekends)
Not included
Bike rental
Guide services
Flights
Ferry tickets
Meals, drinks, or snacks not previously mentioned
GPS
Gratuities for tour guides or other staff if desired
Optional Extras
Bike rental:

Child bike: $75 USD per person
Hybrid bike: $95 USD per person
Premium Hybrid bike: $150 USD per person
E-Bike: $195 USD per person

Additional services:

Bike road support: $25 USD per person
Helmet rental: $25 USD per person
GPS: $25 USD per piece
Extra luggage transfers: $50 USD per piece

Upgrade to half board for $250 USD (to include dinners)
Additional nights before or after the tour
Airport transfers
Single occupancy upgrades
Optional activities or excursions
Frequently Asked Questions about Amsterdam to Bruges Cycling Tour
Is this tour for me?
We rate this tour as a 2 / 5. You should be comfortable cycling distances of up to 80 kilometres in a day, with plenty of opportunities for breaks and refreshments. The terrain is almost entirely flat, making for a pleasant, smooth ride.
Ask a Question
Got any questions regarding the tour? Interested in promotions for groups or want to customize this tour to fit your needs? We are here to help you!
Ask a question