Dive head-first into Chinese culture on this amazing 9-day tour of China's highlights
Immerse yourself in Chinese culture and cuisine on this 9-day guided tour of China. You will visit the ancient Terracotta Warriors, walk along the Great Wall of China and explore the major cities of Shanghai, Xi'an and Beijing.
This tour is a perfect introduction to some of China's most important sites for travelers with limited time. You will enjoy exploring iconic cities like Beijing and Shanghai, meeting local people, sampling local cuisine, and taking part in a wide range of activities. Learn more about Chinese culture along the way, from exhilarating acrobatics show to an authentic local cookery class.
You will enjoy the services of an English-speaking guide to ensure your stay is as safe and comfortable as possible.
Highlights of the Best of China
Discover breath-taking ancient sites as you visit the Terracotta Warriors and hike along the Great Wall of China.
Behold the contrast of futuristic and historic architecture as you explore the buzzing cities of Shanghai, Xian, and Beijing.
Sample delicious traditional cuisine in local restaurants and take part in a steamed bun cookery workshop.
Learn more about Chinese culture when you interact with farmers and villagers on your trip to Jinshanling.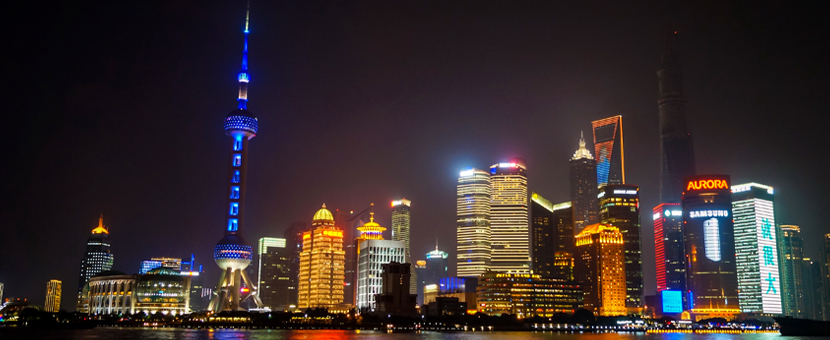 Best of China Tour Itinerary
Day 1

Shanghai

Today you will arrive in Shanghai, where you will travel independently to your hotel for the night. Shanghai is one of the most important political, cultural and economic cities in China and is famous for its futuristic skyline and ancient temples alike. You will have an early evening meeting with your tour guide and get to ask any questions about all the activities you are about to enjoy.
Overnight Location: Hotel in Shanghai
Meals: None
Day 2

Explore Shanghai

You will meet up with your tour guide after breakfast, to explore the buzzing streets of Shanghai. You will walk along the Huangpu River, visit the People's Square and check out the shops, teahouses and restaurants of the Concession. After soaking up the sights of the city, you will catch a bullet train northwest to the city of Suzhou.
Overnight Location: Hotel in Suzhou
Meals: Breakfast
Day 3

Explore Suzhou

Today you will visit the Master of Nets Garden, one of the most famous and artistic gardens in China. You will admire the artistic fusion of nature and architecture before heading on to explore the beautiful Street of Shantang, an ancient pedestrian road that runs along the Shantang river. You will also have the chance to walk along the Grand Canal, the oldest and longest artificial river in the world and now a UNESCO World Heritage Site. You will then travel First Class by overnight sleeper train to Xi'an.
Overnight Location: Soft sleeper train to Xi'an
Meals: Breakfast
Day 4

Explore Xi'an

Having spent the night on the overnight sleeper train, you will transfer straight to your hotel where you can freshen up. Afterwards you will take a short walking tour of the city to get your bearings, passing the Muslim quarter and Bell and Drum tower. After lunch, you will check out the ancient city wall, an impressive 40 ft high and 50 ft wide structure with a deep moat running around the outside.
Overnight Location: Hotel in Xi'an
Meals: Lunch
Day 5

Terracotta Warriors

It was only a few decades ago that local farmers were digging a well and accidentally discovered one of the most valuable and breath-taking archeological sites in the world. Six-thousand full-size clay warriors were buried in battle formation to protect an ancient emperor in the afterlife. You can view 2,000 of the soldiers, each sculpted with unique battle armour and facial features.
Overnight Location: Hotel in Xi'an
Meals: Breakfast, Lunch
Day 6

The Great Wall

Today you will visit the Great Wall of China, travelling to the Jinshanling section of the wall via Beijing. The Great Wall has over 2500 years of history and stretches across over 20,000 km of craggy mountain scenery and lush green foliage. You will take a guided walk around the village of Jinshanling, interacting with local people and learning more about rural culture. In the evening you will cook traditional dumplings with your guesthouse host.
Overnight Location: Guesthouse in Jingshanling
Meals: Breakfast, Dinner
Day 7

Hike the Great Wall

Make sure you wear comfortable shoes today because you will be hiking along the Great Wall of China with your guide. This part of the wall is particularly beautiful, being one of the few sections that haven't been fully restored. The imperfections are what makes it so famously beautiful and earned it the nickname of 'the Wild Great Wall'. After enjoying a hearty lunch, you will transfer to the city of Beijing where you will spend the night.
Overnight Location: Hotel in Beijing
Meals: Breakfast, Lunch
Day 8

Explore Beijing

You will spend the day exploring the streets of Beijing, travelling both by foot and on the public subway. Highlights of today include a visit to the iconic Tiananmen Square and the beautiful historical site known as the Forbidden City. After admiring the wonderfully preserved ancient wooden buildings, you will immerse yourself in the city of Beijing as you wander through its traditional Hutong streets. In the evening you will attend exhilarating acrobatics show.
Overnight Location: Hotel in Beijing
Meals: Breakfast
Day 9

Farewell

Your amazing week exploring the buzzing cities, sleepy villages and ancient sites of China has come to an end. Early risers can enjoy one last tour to the Temple of Heaven to see the local people do their morning exercises. After breakfast, you will say your fond goodbyes and head out on your onward journeys.
Overnight Location: None
Meals: Breakfast

Book Now
Best of China Tour Prices and Dates
This guided Best of China Tour from Shanghai to Beijing is always run as a custom tour for your group only and the price depends on the size of your group.

The prices below are per person sharing a double or a triple room:
Guided Groups of 2: $2,595 USD per person
Guided Groups of 3: $2,075 USD per person
Guided Groups of 4-5: $1,750 USD per person
Guided Groups of 6: $1,425 USD per person
Guided Groups of 7+: on request
Book Now
Accommodation on Best of China Tour
You will stay in a range of different accommodation as you travel through China. You will stay in both hotels and local guesthouses and can expect the facilities of 2 – 3-star accommodation.
Prices are based on double occupancy, but single travellers can pay a single supplement for a private room.
Single Rooms and Solo Travelers
You can pay a supplement of $310 USD to have a private room in a hotel. Contact us and we can try and match single travelers up, where possible.
Hotels on Standard Tour
Metropolo Jinjiang Classiq Hotel in Shanghai ★★★★
This comfortable and cozy boutique hotel in Shanghai is a wonderful option due to its great location and friendly staff.
Stay in comfortable hotel in Suzhou, city of bridges and beautiful canals.
Soft sleeper train to Xi'an
Spending a night on a first-class sleeper train is not only a fun experience, but it also saves time!
This beautiful family-friendly hotel is close to many restaurants and bars and has everything you might need to make your stay comfortable.
Guesthouse in Jinshanling
Stay in a cozy guesthouse in Jinshanling, a village that is home to the most famous part of the Great Wall of China.
Dongfang Hotel in Beijing
This simple, but comfortable hotel offers free wi-fi, aircon and a good location to explore the city.
What's included in Best of China Tour?
Meals
7 breakfasts, 3 lunches, 1 dinner are included.
Accommodations
Accommodations for 8 nights along the tour.
Transportation during the Tour
Transportation is included for you and your luggage during the tour, but you should transfer independently to the starting and ending points of the tour.
Also Included
English speaking tour leader
Historical Shanghai walking tour
Acrobatics show tickets
Entrance fees to activities:

Shanghai Museum
Master of Nets garden
Terracotta Warriors
Cookery workshop
Forbidden city
Not included
Getting to and from starting and ending points of the tour
Visa
Insurance
Personal expenses
Anything not stated as 'included'
Optional Extras
Additional night in Shanghai before the tour
Additional night in Beijing after the tour
Frequently Asked Questions about Best of China
China Adventure Travel has over 30 years of experience in tour operation. They specialize in adventure travel, including cycling, hiking, and tailor-made adventure tours. Their philosophy is to develop a trip in China that you won't ever forget.
Besides adventure tours, China Adventure Travel also offers cultural tours and cultural exchange programs. They consider excellent leadership to be the soul of a trip, so their guides are chosen carefully for their expertise.
They pay great attention to every detail of your trip, and recognize that great service is a culmination of many smaller efforts.
Learn More
Is this tour for me?
We rate this tour 1/5. You will not take part in any extraneous physical exercise, but you should be fit enough to spend several hours on your feet as you explore cities and monuments alike.
Local Guide
Ask a Question
Got any questions regarding the tour? Interested in promotions for groups or want to customize this tour to fit your needs? We are here to help you!
Ask a question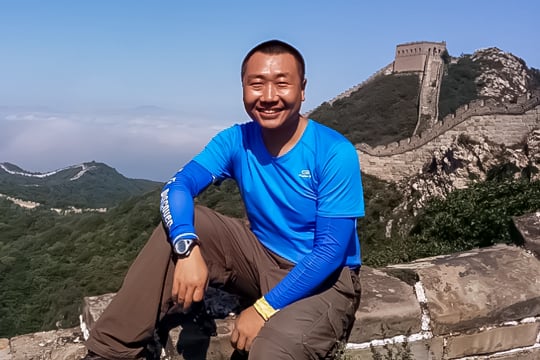 Charles has been working with China Adventure Travel since graduating from university. He's patient, personable, and willing to take on any challenge. Guests love his warm smiles and pleasant personality. He's also an exceptional violinist!
Q & A
Q:

What's the best part about leading tours in China?

A:

China is such a big, developing country. Guiding in China allows you to witness the development of our motherland. We bring different tourists to the same place but we can always find something new to share. It's such an amazing thing.

Q:

What are guests most surprised about when visiting China?

A:

China has well-developed cities like Beijing and Shanghai, but also quite under-developed areas and remote villages far from the cities. It's all about contrast.

Q:

What is one local dish or drink that anyone visiting China should try?

A:

Too many! China is a country famous for its food. Try Beijing duck, dumplings of all kinds, hot pot, spicy food in Sichuan, noodles in Xian, Cantonese dim sum, and more. We've got a long list.