Traverse four Belgian provinces on this whimsical self-guided cycling tour
Discover the best of Belgium on the 8-day self-guided Brussels to Bruges Cycling Tour.
Revel in the excitement of this route, which invites cyclists to take in the most beautiful towns in Belgium while enjoying the remarkable, ever-changing natural landscapes that pave the way.
Each stop on the route is filled with intrigue and surprise, setting the scene for exciting encounters with Belgian art, history, culture, and gastronomy. The tour begins in the exciting capital, Brussels, where you'll appreciate the Flemish Painters' masterpieces before riding to the small Flemish town of Mechelen. As you continue the route, overnight stays in Antwerp, Dendermonde, and Ghent provide endless opportunities to explore ancient sites and beautiful pastoral landscapes. Take in the impressive 10th-century Wissekerk Castle near Kruibeke and the ancient convent school of Our Lady Wavre in Sint-Kathelijne, and enjoy scenic trails along the bank of the River Scheldt. Rural Meetjesland then invites you to revel in a true cyclist's paradise as you pedal alongside woodlands, farms, and meadows to Maldegem. The final stretch to Bruges marks the completion of this incredible cycling journey through the heart of Belgium, and the city of Bruges' cobbled streets and medieval buildings make for a picture-perfect ending to this tour.
Enjoy excellent accommodations along the route with access to modern amenities and the comforts of home. Centrally located hotels and B&Bs make exploring at each stop along the way easy and convenient.
Encounter the best of Belgium's unique towns and cities on the Brussels to Bruges Cycling Tour and enjoy the freedom and convenience of this route that ensures you won't miss a thing!
Highlights of the Brussels to Bruges Cycling Tour
Dive into a spectacular cycling route taking in the most beautiful towns in Belgium, from Brussels to Bruges.
Discover the elegant world of Flemish painting as you admire the grand painters' artwork in Brussels.
Hop off your bikes to explore the 10th-century Wissekerk Castle as you ride from Antwerp to Dendermonde.
Revel in a true cyclist's paradise as you pedal your way through the pastoral landscapes of rural Meetjesland.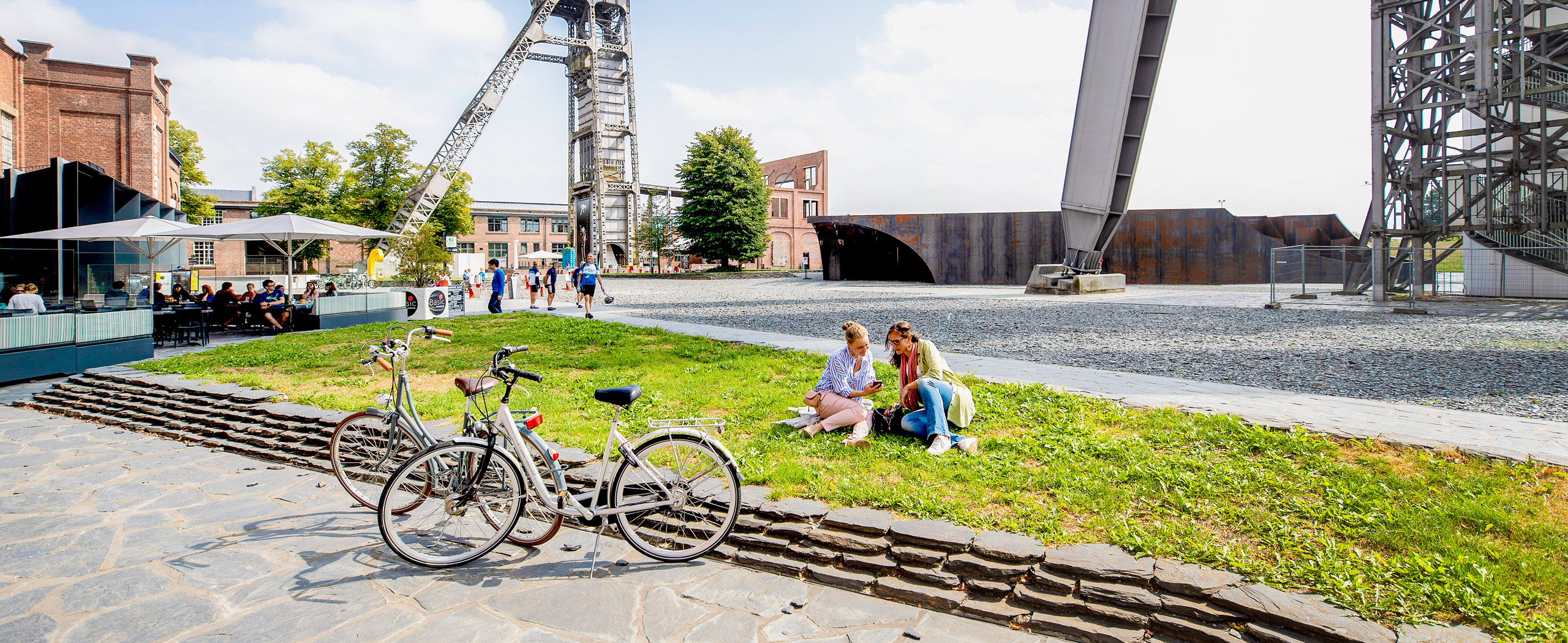 Brussels to Bruges Cycling Tour Itinerary
Day 1

Arrive

Your cycling adventure begins in the dazzling capital of Brussels, located in north-central Belgium. After settling into your hotel, head out on your first adventure to take in the sights and sounds of this remarkable city.

The Grand Place, Brussels' heart and soul, is the perfect place to begin—enjoy some time at this central square, revelling in the guild houses and the Maison du Roi that surround it. Tomorrow marks your first ride to Mechelen, so rest well and get ready to ride.
Overnight Location: Hotel in Brussels
Distance: None
Meals: None
Day 2

Cycle to Grimbergen and Mechelen

If you didn't have a chance to visit the Grand Palace yesterday, be sure to steal away this morning and head there for a truly authentic Belgian experience, then set off for Grimbergen.

After taking in the stunning Baroque basilica at today's first stop, continue to Mechelen, enjoying a serene route via quiet country lanes flanked by age-old trees. Meadows, woods, and farm pastures pave the rest of the way to Mechelen, where you'll find tonight's accommodations. Enjoy an evening at your leisure in this small and incredibly charming Flemish town.
Overnight Location: Hotel in Mechelen
Distance: 65km
Meals: Breakfast
Day 3

Cycle Sint-Kathelijne, Duffel, and Antwerp

With your sights set on Sint-Kathelijne this morning, you'll depart after breakfast. Upon arrival, you'll have a chance to take in the Our Lady of Wavre convent, which boasts a magnificent blend of architecture, including art nouveau, neo-Gothic, neo-Empire, and art deco.

Continue along the pretty banks of the River Nete, first through Duffel, and final on to Antwerp. Spend the evening unwinding here after an exciting day of cycling, taking in the city's impressive collection of antique shops and traditional breweries.
Overnight Location: Hotel in Antwerp
Distance: 39km
Meals: Breakfast
Day 4

Ride to Wissekerk Castle and Ferry to De Zilverreiger

This morning, following the first stretch of the route, you'll arrive at the enchanting 10th-century Wissekerk Castle, found near Kruibeke. Spend some time taking in this delightful encounter with Belgian history, then catch a ferry before pedalling the dike to De Zilverreiger, a regional museum where you can enjoy a glimpse into local crafts and trades—from fishery to clog making.

Arrive in the small city of Dendermonde, where you'll find tonight's accommodation.
Overnight Location: Hotel in Dendermonde
Distance: 57km
Meals: Breakfast
Day 5

Cycle to Laarne Castle and Ghent

Rise this morning, ready to return to the scenic route along the Scheldt, but not before taking in Dendermonde's town hall and 11th-century church, if you haven't already done so.

Then, en route to Ghent, you'll pause in Laarne to take in the impressive 11th-century moated castle before finishing today's ride in the "creative city of music." Ghent is home to a vibrant music and festival scene, making it a perfect place to catch a live show following dinner this evening.
Overnight Location: Hotel in Ghent
Distance: 46km
Meals: Breakfast
Day 6

Cycle Rural Meetjesland to Maldegem

A cyclist's paradise paves the way to Maldegem today. Following breakfast, set out west into the spellbinding landscapes of rural Meetjesland. The route is enveloped in dense woodlands and swaying meadows, and the flat nature of this stretch allows ample opportunities to soak in the scenery while enjoying a pleasant, easy ride.

Hop off your bike in Eeklo to look at the sculptures found here, then continue via the Het Leen and Drongengoed forests to Maldegem.
Overnight Location: Hotel in Maldegem
Distance: 57km
Meals: Breakfast
Day 7

Welcome to Bruges

Your final ride guides you through the beautiful Flemish countryside today, where you'll pass through several charming villages such as Knesselare, Maria-Aalter, and Moerbrugge along the way.

On the final stretch, admire one of Belgium's oldest waterways at the 14th-century Ghent-Bruges canal.

Then, arrive in Bruges, a whimsical world of medieval facades, cobblestone streets, and fairy-tale ambience. Soak up your final evening of the tour in beautiful Bruges. Walk off dinner with a peruse of the central Burg square, where you're sure to feel the heartbeat of this bourgeois city, known as "the Venice of the north."
Overnight Location: Hotel in Bruges
Distance: 54km
Meals: Breakfast
Day 8

Depart

Your adventure comes to an end this morning following a final breakfast in Bruges. Enjoy your final morning here before checking out to depart.
Overnight Location: None
Distance: None
Meals: Breakfast

Book Now
Brussels to Bruges Cycling Tour Prices and Dates
This self-guided cycling tour is run as a fixed departure tour, and the price per person depends on how many people are in your group.

Prices below are per person:

Price per person staying in a single room: $1,050 USD
Price per person sharing a double room: $725 USD
Book Now
Accommodation on the Brussels to Bruges Cycling Tour
This tour is based on hotels and one B&B. Hotels on this trip are mostly 3- and 4-star and offer modern conveniences that can make this trip more pleasant. Guests may have access to amenities such as swimming pools, steam rooms, or private decks to lounge on.
In some cases, the accommodation listed below may need to be substituted for other comparable accommodations.
Single Rooms and Solo Travellers
Rooms are double occupancy. You can pay a supplement of $350 USD to have a private room in a hotel where possible. Solo travellers may be required to pay a supplement.
Hotels on Standard Tour
What's Included in the Brussels to Bruges Cycling Tour
Meals
7 breakfasts are included with the option to upgrade to half-board for 175 EUR and add 5 dinners to your package (except in Dendermonde and Brussels).
Accommodations
Accommodations for 7 nights are included. Accommodations before the tour in Brussels and after the tour in Bruges are not included but can be added as a supplement.
Transportation during the Tour
Luggage transportation during the tour is included. Your bike rental and airport transfers are not included but can be booked in advance as a supplement.
Also Included
Maps and route descriptions
Tourist information on all places of interest
Tourist taxes
Phone hotline 7-days a week
GPS tracks (upon request)
Not included
Bike rental
Guide services
Flights
Ferry tickets
GPS
Meals, drinks, or snacks not previously mentioned
Entrance fees and excursions
Gratuities for tour guides or other staff if desired
Optional Extras
Bike rental:

Hybrid bike: $175 USD per person
E-bike: $250 USD per person

Upgrade to half board for $195 USD (add 5 dinners to your package): $195 USD per person
Additional nights before or after the tour
Airport transfers
Single occupancy upgrades
Optional activities or excursions
Frequently Asked Questions about Brussels to Bruges Cycling Tour
From the flat northwest of Flanders to the hills in the south, Belgian Biketours will help you
discover beautiful Belgium. Ride pasts farms and charming homesteads, sit down on pristine
terraces in town squares, visit historical markets after cycling, and of course enjoy a Belgian
beer (or several). No need to be a trained cyclist, the best parts of Belgium can be discovered
by anyone willing to pedal for them. Cruise past the reservoirs of Bütgenbach, Robertville and
Eupen, ride the Hoge Venen-Eifel nature park with its dense forests, or ride through lovely
Wallonia. It's all yours to discover!
Learn More
Is this tour for me?
We rate this tour as a 1 / 5. You should be comfortable cycling distances of up to 65 kilometres in a day, with plenty of opportunities for breaks and refreshments. The terrain is almost entirely flat, making for a pleasant ride.
Ask a Question
Got any questions regarding the tour? Interested in promotions for groups or want to customize this tour to fit your needs? We are here to help you!
Ask a question