Lose yourself in the fascinating cultures of China and Tibet
Discover the authentic culture of China and Tibet on this wonderful 14-day guided tour. You will journey from the past to the present as you visit the Great Wall of China and ancient Terracotta warriors before exploring the vibrant cities of Beijing, Xian and Shanghai.
Your English-speaking tour guide will help ensure your comfort and allow you to learn about Chinese and Tibetan culture, people and cuisine. Enjoy a luxury riverboat cruise, visit historical monuments, set your eyes on stunning mountain views and discover delicious local cuisine at buzzing city markets.
From visiting monasteries to hanging out with Giant Pandas and wandering through temple gardens; there won't be a dull moment on this action-packed adventure.
Highlights of the China & Tibet Highlights
Luxuriate on a 3-day river cruise along the Yangtze River, with excursions to the Fengdu Ghost City and Three Gorges Dam.
Discover the ancient culture of Tibet as you explore the holy city of Lhasa and visit the sacred Turquoise Lake.
Visit the Giant Panda Research Base where you can get up close and personal with the endangered Pandas.
Immerse yourself in vibrant cities as you visit Tiananmen Square, the Forbidden City and the City God's temple.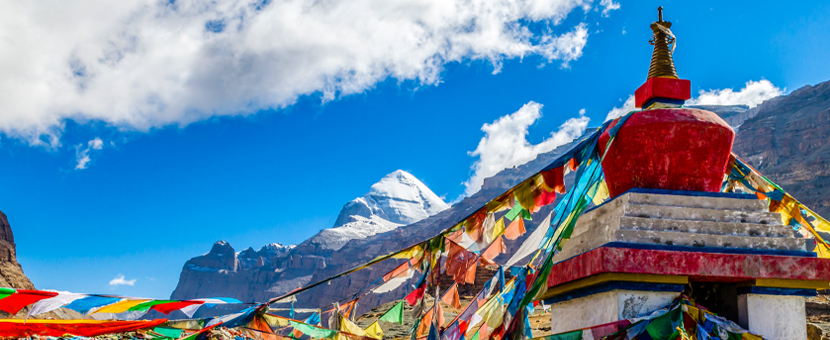 China & Tibet Highlights Tour Itinerary
Day 1

Beijing

You will meet your English-speaking guide on arrival at the airport and have a private transfer to your city center hotel. There will be an evening meeting where you can ask any questions before taking a short walk near the hotel to get your bearings and enjoying a delicious welcome dinner at a local restaurant.
Overnight Location: Hotel in Beijing
Distance: None
Meals: Dinner
Day 2

Explore Beijing

Immerse yourself in the busy streets of the capital as you visit Tiananmen Square and the breath-taking Forbidden City, now a UNESCO World Heritage site. Later you will enjoy walking through the traditional Hutong streets, admiring the well-preserved buildings and vibrant energy of Beijing.
Overnight Location: Hotel in Beijing
Distance: None
Meals: Breakfast
Day 3

Visit the Great Wall

Today you will visit one of the most iconic sites in the whole of China as you explore the Mutianyu section of the Great Wall. Sitting atop the ancient structure, you will soak up panoramic views of lush greenery and craggy mountains, before admiring the weathered watchtowers perched proudly along the wall, many centuries after they were first built. You will travel first-class on the overnight sleeper train to Xian.
Overnight Location: Soft sleeper train to Xian
Distance: None
Meals: Breakfast
Day 4

Terracotta Warriors

Having spent the night on the sleeper train, you will transfer to your hotel to freshen up and enjoy a good breakfast. Afterwards you will visit the Terracotta Warriors, perfectly preserved underground for 2000 years where they were buried to protect the spirit of the emperor in the afterlife. Later, you will visit a 400-year-old residence of Gao family, an important family in the royal court of Chin before enjoying a tour of the Muslim quarter, local markets and ancient Bell and Drum Tower.
Overnight Location: Hotel in Xian
Distance: None
Meals: Breakfast, Lunch
Day 5

Explore Xian

Dive into the history of Xian as you explore the impressive ancient wall with its deep moat before heading to the airport. You will fly from Xian to Lhasa airport, then take a private coach through the valley to reach the holy city of Lhasa. The city is the most important location in the world of Tibetan Buddhism and lies at an impressive altitude of 3,290 meters. You will acclimatize by taking a guided walk through the lovely streets.
Overnight Location: Hotel in Lhasa
Distance: None
Meals: Breakfast
Day 6

Discover Lhasa

Today you will take a tour of Potala Palace, former home of the Dalai Lama and one of the most spectacular structures in the world. Later you will visit both Jokhang temple, the holiest temple in Tibet and the ancient Sera monastery, where you will interact with the resident monks.
Overnight Location: Hotel in Lhasa
Distance: None
Meals: Breakfast
Day 7

Yamdrok Lake

You will travel to Yamdrok Lake to enjoy stunning Tibetan views. You will drive over the Kamba-la Pass and over the Yarlung Tsangpo River. Yamdrok Lake is a sacred, freshwater lake that covers over 72 km and is surrounded by breathtaking snow-capped peaks. Lose yourself in the perfect turquoise waters, fed constantly by pretty streams that come winding out of the mountains. After spending some time at this picturesque location, you will head back to Lhasa where you will spend the night.
Overnight Location: Hotel in Lhasa
Distance: None
Meals: Breakfast
Day 8

Explore Chengdu

Having dipped your toes into the magical culture of Tibet, you will return to China by flight. Arriving in the city of Chengdu, you will enjoy a tour of Jinli Street, famous for its weird and wonderful local cuisine and friendly, buzzing atmosphere. After sampling some sweet rice Jelly, beef pancakes or local rabbits' head you will go on to explore the historical Kuanxhai valley with your guide.
Overnight Location: Hotel in Chengdu
Distance: None
Meals: Breakfast
Day 9

Giant Pandas and Yangtze Cruise

You're in for a real treat today as you visit the Giant Panda Breeding Research Base, home to 80% of the 1,000 pandas now left in the world. The research base offers a safe parkland home for these adorable characters, who spend all day eating bamboo, napping and having a good old play. After hanging out with the Pandas, you will head to the train station to take a bullet train to Chongqing, where you will spend the first of two nights on a luxury river cruise.
Overnight Location: Hotel in Chongqing
Distance: None
Meals: Breakfast, Lunch
Day 10

Yangtze River Cruise

After a peaceful night's rest on the Yangtze River, you will start the day with a nourishing Tai Chi class and delicious breakfast. Floating along the river, you will visit the Fengdu Ghost City, a collection of temples and shrines built to honour the afterlife. In the afternoon you will visit a lovely wooden pavilion by the riverside before attending a cultural show to learn more about the Chinese ethnic minorities.
Overnight Location: On Cruise in Yangtze River
Distance: None
Meals: Breakfast, Lunch, Dinner
Day 11

Yangtze River Cruise

Continuing your wonderful river cruise, you will sail through two of the Three Gorges on the Yangtze River. Enjoy the jaw-dropping scenery in style before visiting the Shennv valley. You will be able to see thousands of cliffs at this location, famous throughout the world for its outstanding natural beauty. You will enjoy a lovely farewell dinner in the evening, before laying your head down for the last time on the river cruise.
Overnight Location: On Cruise in Yangtze River
Distance: None
Meals: Breakfast, Lunch, Dinner
Day 12

Three Gorges Dam

You will the world-famous Three Gorges Dam today, an innovative hydro-electric project that encompasses flood control, energy production and nature preservation. The Dam also transfers water from the South to the North of China and plays a vital role in Chinese agriculture. It cost an incredible 40 billion dollars to finish the project and 1.3 million people were displaced due to its construction. After visiting the Dam, you will end your river cruise at Yichang Pier and head to the airport for a flight to Shanghai.
Overnight Location: Hotel in Shanghai
Distance: None
Meals: Breakfast
Day 13

Explore Shanghai

Shanghai is the most important economic, political and cultural city in the east of China. You will explore some of its most iconic sites, visiting the City God's Temple and Yuyuan Garden. Later you will explore the teahouses, restaurants and shops of the Shanghai French concession before settling down in your hotel for your final evening on this extraordinary journey through China and Tibet.
Overnight Location: Hotel in Shanghai
Distance: None
Meals: Breakfast
Day 14

Farewell

Your wonderful guided tour has sadly come to an end. No activities have been planned for today, giving you time to say your goodbyes and prepare for your onward journey at your own pace. A private transfer will be arranged for you at your convenience to ensure a safe onward journey to the airport.
Overnight Location: None
Distance: None
Meals: Breakfast

Book Now
China & Tibet Highlights Tour Prices and Dates
This guided tour in China and Tibet is always run as a custom tour for your group only and the price depends on the number of people in your group.

The prices below are per person sharing a double or a triple room:
Guided Groups of 1: $7,150 USD per person
Guided Groups of 2: $4,325 USD per person
Guided Groups of 3: $3,750 USD per person
Guided Groups of 4-5: $3,375 USD per person
Guided Groups of 6: $3,450 USD per person
Guided Groups of 7+: on request
Book Now
Accommodation on China & Tibet Highlights Tour
You will stay in a range of different accommodation as you travel through China and Tibet. These will include hotels, a deluxe riverboat and a soft sleeper train. You can expect the facilities of 2 or 3-star hotels throughout your stay.
Prices are based on double occupancy of rooms, but single travellers can arrange a private room in exchange for a single supplement.
Single Rooms and Solo Travelers
You can pay a supplement of $850 USD to have a private room in a hotel. Contact us and we can try and match single travelers up, where possible.
Hotels on Standard Tour
Dongfang Hotel in Beijing
This simple, but comfortable hotel offers free wi-fi, aircon and a good location to explore the city.
Soft sleeper train to Xi'an
Spending a night on a first-class sleeper train is not only a fun experience, but it also saves time!
This beautiful family-friendly hotel is close to many restaurants and bars and has everything you might need to make your stay comfortable.
Shang Bala Hotel in Lhasa ★★★
This hotel is preferred by many due to its great proximity to the highlights of Lhasa and comfortable rooms.
Jaho Forstar Hotel in Chengdu
This comfortable hotel has nice rooms, good restaurant and complimentary wi-fi. And it's only 5 minutes walk from the metro station!
Yangtze deluxe Cruise in Yangtze River
The deluxe cruise in the Yangtze River will introduce you to a beautiful part of China in a very relaxing way!
Metropolo Jinjiang Classiq Hotel in Shanghai ★★★★
This comfortable and cozy boutique hotel in Shanghai is a wonderful option due to its great location and friendly staff.
What's included in China & Tibet Highlights Tour?
Meals
13 breakfasts, 4 lunches, 3 dinners are included.
Accommodations
Accommodation for 13 nights along the tour.
Transportation during the Tour
Transportation is included for you and your luggage throughout the trip:
Airport pick-ups
Airport drop-offs
Local flights:

Xi'an – Lhasa
Lhasa – Chengdu
Yichang – Shanghai

Fast train tickets from Chengdu to Chongqing
Overnight sleeper train from Beijing to Xi'an
Also Included
English speaking local expert guides in every city
English speaking tour leader for groups of 6 and more
Entry fee for a range of locations including:

Giant Panda Research Base
Terracotta Warriors
Great Wall of China
Temples and Gardens

3-day deluxe Riverboat Cruise
Entrance fees to all the cities
Not included
International flights
Visa
Personal Insurance
Expenses of a personal nature, tips
Anything not stated as 'included'
Optional Extras
Additional night in Beijing before the tour
Additional night in Shanghai after the tour
Frequently Asked Questions about China & Tibet Highlights
China Adventure Travel has over 30 years of experience in tour operation. They specialize in adventure travel, including cycling, hiking, and tailor-made adventure tours. Their philosophy is to develop a trip in China that you won't ever forget.
Besides adventure tours, China Adventure Travel also offers cultural tours and cultural exchange programs. They consider excellent leadership to be the soul of a trip, so their guides are chosen carefully for their expertise.
They pay great attention to every detail of your trip, and recognize that great service is a culmination of many smaller efforts.
Learn More
Is this tour for me?
We rate this tour 1/5. Although there aren't any strenuous activities during the tour, you should be comfortable spending time on your feet and being active.
Local Guide
Ask a Question
Got any questions regarding the tour? Interested in promotions for groups or want to customize this tour to fit your needs? We are here to help you!
Ask a question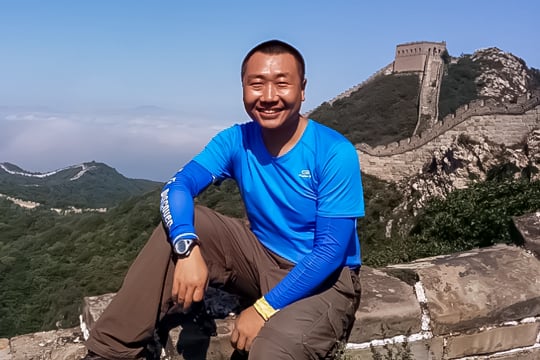 Charles has been working with China Adventure Travel since graduating from university. He's patient, personable, and willing to take on any challenge. Guests love his warm smiles and pleasant personality. He's also an exceptional violinist!
Q & A
Q:

What's the best part about leading tours in China?

A:

China is such a big, developing country. Guiding in China allows you to witness the development of our motherland. We bring different tourists to the same place but we can always find something new to share. It's such an amazing thing.

Q:

What are guests most surprised about when visiting China?

A:

China has well-developed cities like Beijing and Shanghai, but also quite under-developed areas and remote villages far from the cities. It's all about contrast.

Q:

What is one local dish or drink that anyone visiting China should try?

A:

Too many! China is a country famous for its food. Try Beijing duck, dumplings of all kinds, hot pot, spicy food in Sichuan, noodles in Xian, Cantonese dim sum, and more. We've got a long list.