Watch the skies light up in Canada's majestic north
Canada's Yukon holds more magic than people realize, especially during the winter. Outside of Whitehorse are prime locations to view the northern lights, and this tour leads you right to them. You'll embark on nightly excursions to huddle around a bonfire and find the darkest spots to gaze at the magical light show. During the day, you can customize as you please with guided snowshoeing tours, sightseeing, or exploring the nearby frozen lakes. This tour included a guided tour through the Yukon Wildlife Reserve, giving you plenty of time to appreciate the remote, unspoiled nature and all its inhabitants.
The Yukon Ultimate Northern Lights Tour is set as a 3-day adventure, but you can add extra days up to five. Seeing Northern Lights isn't guaranteed, but at this time of the year each additional day increases your chance.
You may want to extend just to stay in the hotel for extra time! You'll be well taken care of and super comfortable in a luxury downtown hotel—and a major bonus, it has a rooftop hot tub! If you've dreamt of seeing the aurora borealis, this tour is your ticket to checking it off your list!
Highlights of the Yukon Ultimate Northern Lights Tour
Appreciate the Yukon's remote areas during snowshoeing excursions and get a taste for downtown Whitehorse each evening.
Gather around a bonfire with your group and await the magical aurora borealis each night.
Get your lucky gold pan out when you visit Carcross, the endpoint of the famous Chilkoot Trail.
After long days of adventure and sightseeing, treat yourself to a long soak in the rooftop hot tub at the luxury hotel.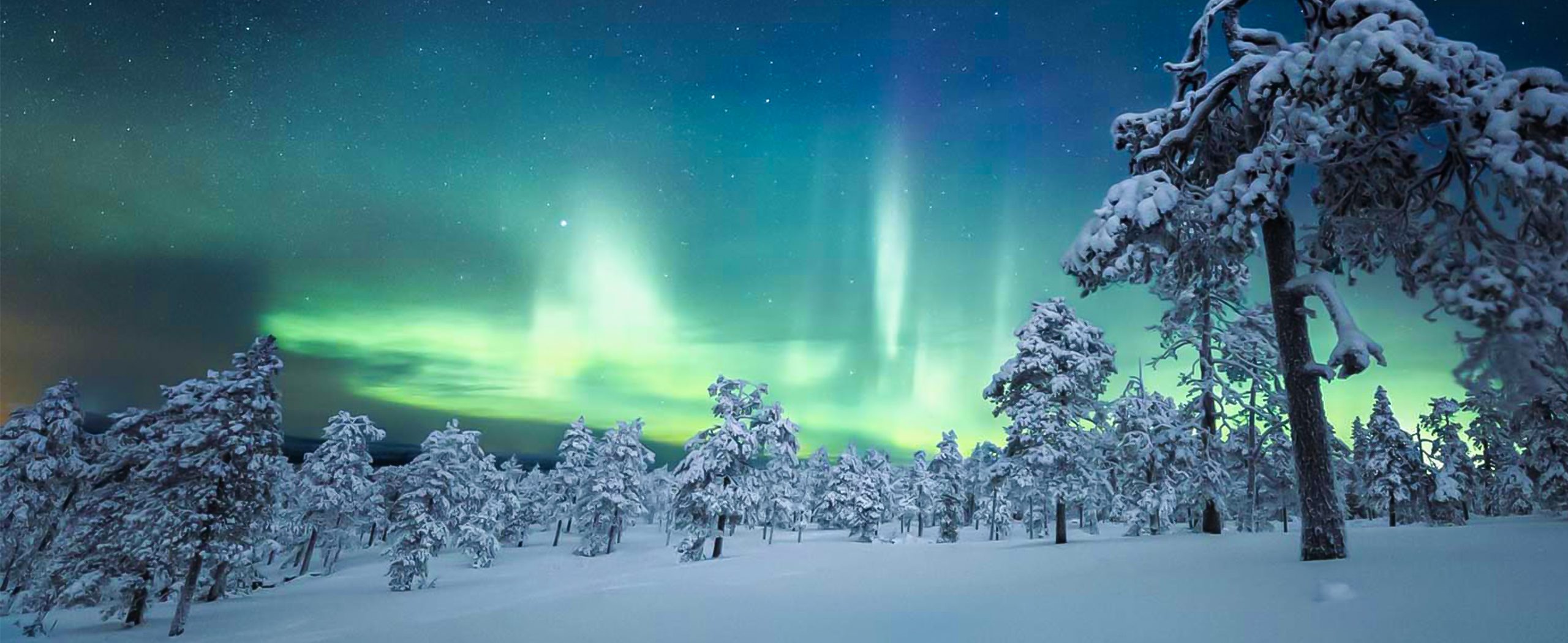 Yukon Ultimate Northern Lights Tour Itinerary
Day 1

Arrive in Whitehorse

Landing at the Whitehorse airport, you'll be picked up and taken to your hotel. Here, you'll get a quick orientation and you'll have a chance to customize your tour, choosing from various activities and renting the appropriate gear.

After you've had a chance to relax, you'll meet your guide around 10 pm and head out to a local spot and get your first glimpse of the magical aurora borealis light show.
Overnight Location: Hotel in Whitehorse
Meals: None
Day 2

Snowshoeing and Wildlife Watching

Wake up whenever you feel like it and enjoy the morning at your leisure. At noon, you'll begin a guided snowshoeing adventure, followed by a guided tour through the Yukon Wildlife Preserve. Keep your eyes peeled for elk, moose, and arctic fox. Back at the hotel, you'll have some downtime—you can choose to explore Whitehorse or socialize with the group over dinner. Around 10 pm, you'll set out for another magnificent night under the surreal skies filled with the northern lights.
Overnight Location: Hotel in Whitehorse
Meals: None
Day 3

Departure (See Below for Additional Days)

Relax in the morning to recuperate from late nights gazing at the sky. Bid farewell to your gorgeous hotel and new friends, and get an airport transfer when you're ready to leave for your flight.

If you want to extend this tour to 4 or 5 days, please see below for additional day details.
Overnight Location: None
Meals: None
Optional Day 4, 5

Optional Excursions and Nightly Northern Lights Viewing

Every additional night gives you a better chance of seeing the magnificent Northern Lights. You can choose which excursions to participate in on your additional days, including exploring nearby frozen lakes, ice finishing, dog sledding, snowmobiling, snowshoeing, and seeing popular Whitehorse attractions. One activity takes you to Carcross, the famous endpoint of the Chilkoot Trail, where the gold rush had a heyday over a century back.

Each night, you'll be treated to the wondrous light show that the northern sky puts on. You'll also huddle around a bonfire, a great opportunity to share the highlights of this trip.
Overnight Location: Hotel in Whitehorse
Meals: None

Book Now
Yukon Ultimate Northern Lights Tour Price and Dates
This partially-guided tour in Whitehorse is available as a fixed departure tour or a custom tour and the price depends on which kind of tour you book. Note that for custom tours, you'll need to submit your information for a quote based on your group size and desired activities. For the fixed departure tours, the listed price is a base price. Additional activities or days will increase the price.
Private Partially-Guided Yukon Ultimate Northern Lights Tour
Prices below are per person for a 3-day tour, sharing a double or a triple room:
Price per person for groups of 8+: $925 USD
Each additional day: $375 USD per person
Join a Group on the Yukon Ultimate Northern Lights Tour
Prices below are per person for a 3-day tour, sharing a double or a triple room:
Note: you can extend your trip for $375 USD per additional day.
Book Now
Accommodation on the Yukon Ultimate Northern Lights Tour
This tour is based in a 3.5-star luxury hotel. Rooms are double occupancy and single travellers will pay a supplement.
In some cases, the accommodation listed below may need to be substituted for other comparable accommodations.
Single Rooms and Solo Travellers
You can pay a supplement of $375 USD/night to have a private room in a hotel while travelling with your group.
Hotels on Standard Tour
Night 1-2 (or more if booking longer tour)
Stay in downtown Whitehorse in a modern luxury hotel. While you're not out exploring the city or viewing the Northern Lights, you can soak in the rooftop hot tub.
What's included in the Yukon Ultimate Northern Lights Tour?
Meals
Meals are not included on this tour. Snacks and hot beverages are included during certain activities.
Accommodations
Accommodation for 2 nights is included. If you add additional days, further accommodation costs are included in that fee.
Transportation during the Tour
Transport for you and your luggage is included during excursions on the tour. Airport transfers are also included. You will be picked up and dropped off at Whitehorse International Airport (YXY).
Also Included
Nightly northern lights excursions
Guided wildlife tour at Yukon Wildlife Preserve
Daily guided snowshoeing adventures
Daily guided sightseeing tours
1–2 expert local guides
Hot beverages and snacks during northern lights and snowshoe activities
Not included
Personal meals and alcohol
Personal transportation during free time
Flights to and from Whitehorse (YXY)
Trip cancellation/medical insurance
Gratuities for tour guides or other staff if desired
Anything not listed in "included"
GST (5%)
Optional Extras
Extra nights: $375 USD per person per night
Additional activities
Single room upgrade
Frequently Asked Questions about Yukon Ultimate Northern Lights Tour
Fresh Adventures is an outdoor tour company that navigates explorations through the rugged, stunning terrain spanning western Canada. With an emphasis on customer care, Fresh Adventures promises to depart on an expedition, with a highly skilled guide, no matter how many people have signed up, while also ensuring tour participants have top-notch equipment.
Learn More
Is this tour for me?
We rate this tour as a 2/5. This is primarily a sightseeing tour, but you should have a decent fitness level for snowshoeing and hiking. You should be comfortable staying in a cold environment.
Ask a Question
Got any questions regarding the tour? Interested in promotions for groups or want to customize this tour to fit your needs? We are here to help you!
Ask a question