Ride through the best of Vancouver Island on this charming self-guided tour
Enjoy the best cycling of central Vancouver Island on this self-guided Vancouver Island guided cycling tour. On your magnificent biking adventure you will be able to visit the funky town of Courtenay and the historical village of Cumberland. Enjoy the seaside town of Comox and the eco-friendly Campbell River, not to mention the magical Quadra Island!
This amazing Vancouver Island cycling trip is the perfect combination of adventurous biking, natural beauty, and the relaxing local vibes. You can try it all!
This cycling tour will fill your need for exploration as you bike through the majestic forests and relaxing beaches while enjoying the scenery of this peaceful place. Indulge your inner foodie with the best local cuisine as you learn where to find the most interesting eateries in town! Meanwhile, the local flora and fauna will delight the nature-lovers! You will have the chance to see some spectacular local species such as eagles, whales, and seals, all in their natural habitats.
This Vancouver Island cycling adventure will let you go to locations you would not be able to reach by car! Everything has been organized in the most comfortable way for you to enjoy it. Book your tour now.
Highlights Of Vancouver Island Biking Tour
Relax in luxury at each of your amazing accommodations along the way. Ocean views, deluxe rooms, and river views make for an unforgettable experience.
Explore the farmland, wild forests, and back trails of Courtenay, then rest beside waterfalls on your way and enjoy the magic of "Island Time".
Discover the towns of Cumberland and Comox nestled amid the vineyards and forests and called "a place of serenity and beauty" by the ancient inhabitants.
Ride to Campbell River and watch for wildlife along the way! Eagles, seals, and even whales may be found on your journey through secret farms, past beach parks, and alongside the ocean.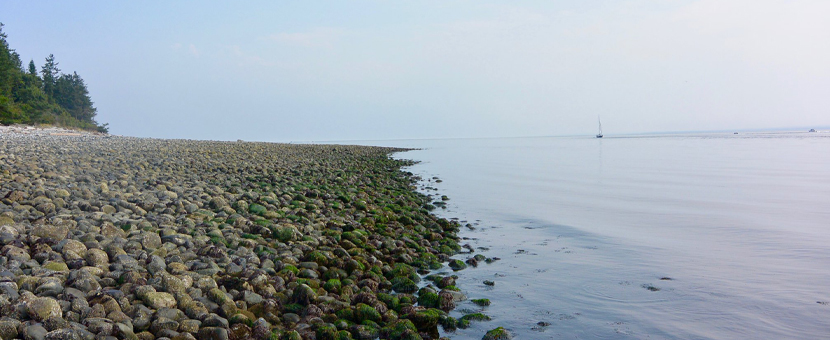 Vancouver Island Bike Tour Itinerary
Day 1

Arrive in Courtenay

To begin the Vancouver Island self-guided cycling tour, you will arrive at the Kingfisher Oceanside Resort and Spa (check-in time is at 4 PM). You'll arrange a time to meet with the staff and get your bikes ready and prepare for this amazing biking adventure. After that you can enjoy the relaxing sounds of the waves and the scenery of the ocean as you settle into the amazing Kingfisher Oceanside Resort and Spa before the beginning of your journey.
Overnight Location: Kingfisher Oceanside Resort and Spa, Courtenay
Distance: None
Meals: None
Day 2

Cycle the Fields and Waterfalls of Courtenay

Today is one of the best days to enjoy the outdoors as you venture through the back trails and paths of Courtenay. You will be riding through farm fields and dense forests, and you'll be able to see some spectacular falls on this part of the self-guided Vancouver Island cycling adventure. When you reach the center of town, you will have an opportunity to go to the local chocolate shop for some amazing house-made gelato. After you return from today's trip, you can again enjoy the relaxing outdoor spa of the Kingfisher Resort before retiring to your peaceful and comfortable accommodation.
Overnight Location: Kingfisher Oceanside Resort and Spa, Courtenay
Distance: 35-48 km
Meals: None
Day 3

Cycle along the Ocean to Comox

Your Vancouver Island self-guided biking tour continues as you ride to explore the historic village of Cumberland and the Oceanside town of Comox. Cumberland was once a mining town and now it has become a great tourist destination. The locals are also proud of the niche community that is growing there. This connection between the coal mining past and the new lively vibe makes Cumberland a great location to explore. You will have a choice to only do a short cycling trip today and enjoy the spa and some local entertainment after lunch. Or you can bike further and check out the town of Comox as well. This small town hides some of the most beautiful scenery in this whole cycling tour: from green vineyards to serene and ancient forests, it has been known as a place of haunting beauty from olden days.
Overnight Location: Old House Hotel and Spa, Courtenay
Distance: 35 km, 55 km or 70 km
Meals: None
Day 4

Coastal Cycle to Campbell River

Today, you will be biking north to Campbell River, also known as the World's Salmon Capital. The journey will take you through secluded farmlands, past the Miracle Beach Provincial Park, and come right alongside the Ocean. It's a great spot to glimpse eagles, seals, or even whales. As you absorb all of the amazing scenery around you, don't forget to stop for some local ice-cream at the Discovery Fishing Pier. Have a seat on the pier and relax tired feet in the restorative water before finishing your day at the Comfort Inn and Suites.
Overnight Location: Comfort Inn and Suites, Campbell River
Distance: 54 km
Meals: None
Day 5

Ferry Ride to Spectacular Quadra Island

Today your amazing Vancouver Island self-guided tour will bring you to Quadra Island. You'll enjoy the ferry ride and the dazzling views of the sea before you head out on the island to enjoy its fun-filled atmosphere. Explore Quadra's picturesque beaches, a First Nations village, hills and adventuresome coastal treks. All of that and more will make this experience a ride to remember. Later, come back to stay at the Comfort Inn and Suites.
Overnight Location: Comfort Inn and Suites, Campbell River
Distance: 54 km
Meals: None
Day 6

Cycle Rugged Trails near Campbell

Your cycling tour resumes on the rugged back trails up to Elk Falls, one of the locale's highest waterfalls, that sits in the magnificent wild forest. You can stop for a rest at the secluded lake or ride further to the most popular lake in the area. Or just combine a bit of both! If you want to cover more distance on our self-guided cycling tour, then continue further down through the forest, ride through the heart of the city and straight into your hotel. Your biking tour should finish around 2 - 3 PM. Here you can decide to continue to your next destination, or to stay in this wonderful place and explore a little bit more!
Overnight Location: None
Distance: 28 to 40 km
Meals: None

Book Now
Vancouver Island Bike Tour Price and Dates
This wonderful biking tour in Vancouver Island is always run as a custom tour for your group only and depends on the number of people in your group.
The best time to travel to Vancouver Island for this biking trip is during the summer months.
Prices of Private Self-guided Vancouver Island Bike Tour
Have your own private tour with just your group! Prices below are per person:
Price per person staying in double room: $1,595 USD per person
Book Now
Accommodation on Vancouver Island Bike Tour
The accommodations on this tour are often a highlight for guests as you'll stay in deluxe, ocean and river view accommodations. Prices assume two people sharing a room. There is a surcharge for guests that request single rooms.
This Vancouver Island guided cycling tour will provide you with some of the most relaxing and comfortable accommodations. You will be staying in 3-4-star hotels where you will be able to enjoy a Spa, hot-tubs, and pools after a long day of cycling and exploring.
Single Rooms and Solo Travelers
You can pay a supplement of $550 USD to have a private room in a hotel while traveling with your group.
Hotels on Standard Tour
Kingfisher Oceanside Resort & Spa, Courtenay ★★★
Located on the shores of the Salish Sea and 8 km outside of Courtenay, British Columbia, this resort offers an oceanfront spa and on-site dining with scenic view on both sides.
Old House Hotel & Spa, Courtenay ★★★★
Each room in this elegant Courtenay hotel features a fireplace, flat-screen cable TV, seating area and an in-suite bathroom.
Comfort Inn & Suites, Campbell River ★★★
Located on the waterfront, the Comfort Inn & Suites is in Campbell River. An indoor pool and hot tub are available. A hot breakfast is served each morning.
What's included in the Vancouver Island Bike Tour?
Meals
Meals for this trip are not included, however, you will get recommendations for best restaurants along the way during your pre-trip meeting.
Accommodations
Accommodations for 5 nights along the tour are included.
Transportation during the Tour
Luggage transfer for this tour is included.
Also Included
Detailed pre-trip information package
Maps and cue sheets
Hybrid bike (Giant Escape) rental
Helmet and accessories necessary for biking
On-call emergency support
Branded t-shirt
Branded water bottle
Not included
Guides
Ferry to Quadra Island
Getting to and from the starting and ending point of this trip
Meals or drinks
Personal expenses
Insurance
GST tax: 5%
Optional Extras
Extra night in Courtenay before or after the tour
Upgrade complimentary branded T-shirt to Sugoi jersey for $50 USD
Upgrading to an electric bike - $250 USD
Frequently Asked Questions about Vancouver Island Bike Tour
Island Joy Rides is a boutique tour operator specializing in sharing the best of Vancouver Island Cycling.  Whether it is great food, stunning coastal views, charming towns or just a break to enjoy "Island Life", Island Joy Rides is there to ensure you have a wonderful holiday.
Learn More
Is this tour for me?
We rate this tour as a 3 / 5. There are shorter variants on some days. Should you get tired you can ride in the van for parts of the tour.
Ask a Question
Got any questions regarding the tour? Interested in promotions for groups or want to customize this tour to fit your needs? We are here to help you!
Ask a question
SALE! Well, not yet.
Let me know when this trip goes on sale.
Notify me