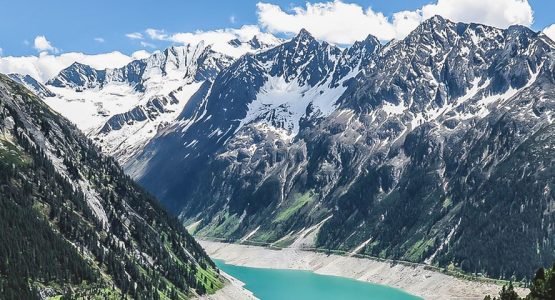 Austria is an adventure-lover's paradise! This country is dominated by the Alps and its amazing geography creates a natural playground with absolutely breathtaking views. The hills are alive and they are calling to you, so answer the call and book an Austrian adventure tour today! Discover for yourself all the unique flora and fauna and the endearing cultural traditions that Austria has to offer.
Read More
Practice bouldering, multi-pitch, and Alpine-style traditional climbing in a granite wonderland.
Surround yourself with the natural beauty of the Austrian Alps.
Learn new climbing skills with individual attention from professional climbing coaches.
8 days / 7 nights
Guided
Climbing hostels / camps
From pristine hiking trails to world-class rock climbing to year-round skiing, Austria has opportunities for new adventures around every turn. Allow the landscape that has inspired some of history's greatest composers to inspire your heart to sing as you escape the ordinary on an adventure tour in Austria.
Read More