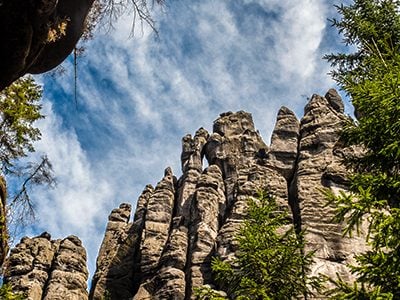 Escape the ordinary with an adventure tour in the Czech Republic. Experience the history and culture of this central European gem as you also explore its hills, mountains and river valleys. Avoid the crowds of other European destinations in favor of a more exotic adventure. Book an adventure tour in the Czech Republic today and it is likely to become your new favorite travel destination.
Read More
Challenge yourself to climb Labske Udoli's unique sandstone
Gain confidence and learn new skills from professional coaches
Experience the beauty and richness of Czech nature and culture
8 days / 7 nights
Guided
Climbing hostels / camps
Experience "La Vie Boheme" in Bohemia, where it all started. You'll be amazed to discover all the adventure travel options available in the Czech Republic. From unusual rock formations to incredible mountains to spectacular caves, this landscape is well-suited to almost any type of adventure. Booking an adventure tour in the Czech Republic is the first step to your next big adventure!
Read More