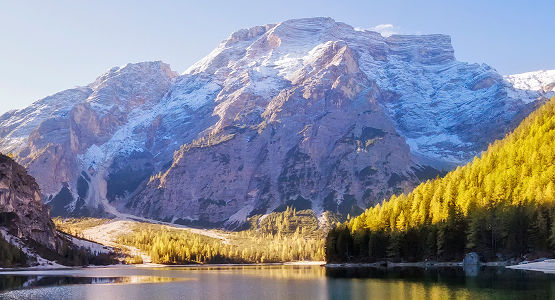 Experience a fantastic diversity of adventurous activities when you book your France tour. This beautiful country is perfect for anyone who appreciates outdoor sports, delightful cuisine, rich culture, fascinating history, and of course, great wine. In fact, many of the tours you can book in France combine all of these things for an unforgettable holiday adventure.
For physical challenges, you can try a self-guided cycling tour through the French Basque country or spend a week mountaineering in the Alps. A private walking tour around Normandy, visiting sites like Mont Saint Michel and Omaha Beach, will satisfy every history buff. For a mix of adventure and relaxation, try trekking along the Côte d'Azur, where you can rock climb, go on challenging and scenic hikes, and sunbathe on the French Riviera. Check out these amazing tours and more, offered by trusted local guides.
Read More
Guided Tours, France
To really feel like a local, you're going to want to book guided tours in France. Guided tours are the best option for travelers who want to eat like the locals and have fun like the locals. They'll leave you with new friends and new experiences you can't get on your own. These amazing local guides will take care of everything for your holiday, from the moment they pick you up, right up until airport drop-off at the end of your trip. Arranging a guided tour in France is ideal for first-time travelers who don't want to add any extra stress to their international trip.
Self-Guided Tours, France
Experienced travelers will find a plethora of self-guided tours in France to choose from. Pack your panniers for a self-guided cycling tour through Champagne, trek through the Alps, or explore the culinary delights of Burgundy. Local guides will arrange logistics for you, including food and lodging, and send you on your adventure. Self-guided tours of France are also ideal for travelers who value independence or might be celebrating a special occasion like a birthday or anniversary.
France Hiking Tours
From the beaches and the rolling hills to white glaciers, you'll have no problem finding the France hiking tours you've dreamed of. One of the most popular types of walking holiday is hut-to-hut walking, where you'll hike through the beautiful French countryside by day, arriving at a new inn every evening for your lodging. Some of the best regions for this are Provence, the Alsace Wine Route, and the coast of Corsica. Experience amazing food and hospitality walking through the French Basque country and see spectacular historical sites in Normandy and Brittany. Trekking tours in the more mountainous regions of France include several routes in the French Alps and Pyrenees National Park.
Climbing Trips in France
Rocky mountains and seaside cliffs make climbing trips in France one of the top adventure tours. France has some of the best and most reliable mountain guides in the world who will plan your trip, guide you, and coach you during your climbing trip. Climbing tours for beginners are also available, so you don't even need to have any climbing experience to enjoy this sport in France. Canyoning and rock climbing tours are top-rated in southern France, where climbers from all over the world come to Provence to enjoy the ideal climate and climbing terrain. Corsica and the Calanques National Park also offer opportunities for climbing the cliffs above the Mediterranean Sea. If you're looking for snow instead, you're not too far from world-class alpine climbing in the French Alps.
France Cycling Tours
France's cycling tours are often considered the best in Europe. Thanks to a combination of amazing food, beautiful scenery, and an abundance of great history and culture, a cycling tour in France is a memorable experience. Skilled guides can arrange group tours, private tours, custom tours, and self-guided tours to accommodate your interests and itinerary. Cycling through Champagne on a five-day tour is one incredible example, taking you from inn to inn as you pass endless vineyards on rolling hills, castles, and historic villages with a rich heritage. Other wonderful France cycling tours to consider are the scenic Dordogne Valley, the wineries of Bordeaux, and the castles of the Loire Valley. Along the coast, iconic Mont Saint Michel is just one of the many man-made and natural wonders you'll explore.
Mont Blanc Tours
The border region near Switzerland, Italy, and France are home to the Alps and is where most Mont Blanc tours start. This prominent mountain is the tallest in the Alps and is full of certified guides to take you on short one-day climbs or expeditions nearly a week long. Mont Blanc tours can be combined with climbs of other mountains in the Alps like the Matterhorn, also taking you into Switzerland and Italy. Worried about acclimation to the altitude? A great option is to start your tour in Chamonix, climbing smaller mountains to prepare for the summit and overnighting in rustic huts. After a few days, you'll be standing on top of Mont Blanc before returning to Chamonix!
France Scenery
There's no shortage of beauty and unique landmarks in France's scenery. France's coast ranges from white sandy beaches next to emerald blue water in the French Riviera, to dramatic cliffs and gray seas at the English Channel. Most of France is made up of rolling hills, covered in farms, vineyards, and urban metropolises. As you move further south into the country, the terrain starts to rise and become more dramatic, getting into the Pyrenees and French Alps. One of the most impressive things about France's scenery is the way that historic architecture blends seamlessly with the terrain. France holds some of the most well-preserved medieval cities in Europe. These are perched atop tiny islands like Mont Saint Michel, built into limestone cliffs at Rocamadour, and used for fortifications at Carcassonne.
Best Tours in France
Read More
Destinations