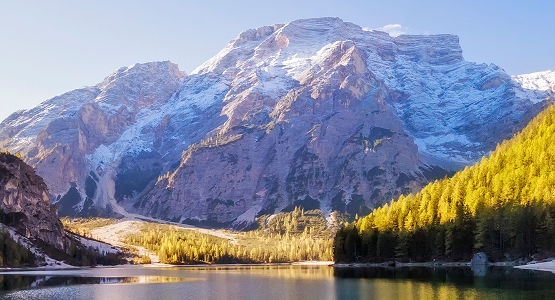 Is it your dream to Explore Italy, where you can mix incredible food, delicious wine, history, culture and some of the best outdoor activities on earth? Whether you are biking the Italian countryside, hiking through Tuscany or ski touring in the Dolomites, you're going to love exploring Italy?
Read More
A tour in Italy allows you to explore the historic and breathtakingly beautiful country at a slower pace. Enjoy incredible food, local wine and ancient cities. Adventure awaits you throughout Italy. One of our favourite places is the Dolomite region of the Alps. So book a guided or self-guided tour in Italy, lace up your hiking boots, and hit the trail. The rugged peaks, alpine meadows, unique flora and fauna, and the warmth of Italian hospitality are calling you! Book a tour today to answer their call!
Book a tour in Italy for the experience of a lifetime! When you book a guided or self-guided tour in Italy, you can focus on relaxing and soaking in the stunning scenery around you, knowing that the details are well taken care of. Grab your backpack and leave civilization behind to reach awe-inspiring alpine overlooks that can only be reached on your own two feet. Beauty and adventure await you in Italy!
Read More