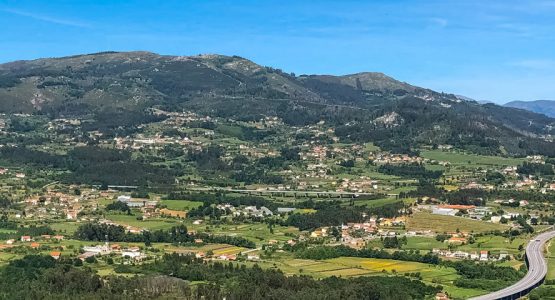 Are you craving an adventure but feel like you're in a rut? Consider a pilgrimage tour—it might be precisely what you need. A pilgrimage teaches you to slow down, aids your search for purpose or truth, and challenges you mentally and physically. It's a sacred journey that some people feel called to do at pivotal points in their lives; others may go on a pilgrimage on a set date, like a birthday milestone or once they retire. Whatever the reason, a pilgrimage tour allows you the mental space to learn about yourself in ways that no other journey can. Often done by trekking with your belongings on your back, your tour will likely be the start (or end) of a life chapter. You'll have everything you need strapped to your back, with a destination hundreds of kilometres away, and your two feet to get you there. All you have to do is walk.
Travelling alone illuminates personal characteristics like nothing else. There's something that happens on these trails without realizing it: you begin to trust yourself, to trust the path, to trust life. Although some pilgrimage tours are guided, you can be alone with your thoughts if you want to be. Walk along paths and trails that have been trodden on for centuries, like the Camino del Santiago that crosses Portugal and Spain. There's no doubt that you'll sense some spiritual connection or awakening, or if that's not your jam, you might perceive the world around you in a new way. Whether you're looking to shake things up in your life, celebrate a milestone, or take an extended transcendent walk among nature, look no further than a pilgrimage tour. It's an experience you will never forget.
Read More
When it comes to adventure tours, everyone's looking for something a little different. That's why we've put together the ultimate list of adventure excursions, catering to all preferences and travel tastes. Whether you're looking for a relaxing, full-service cycling tour through the countryside, or a self-guided trek through unforgiving mountain terrain, we've got you covered. From private and group tours, to self-guided excursions, explore our list of adventure tours to find your perfect holiday.
Adventure tours offer travelers unique, memorable and sometimes life-changing travel experiences, and you're sure to make memories that you'll cherish forever. Start your next adventure today by exploring our fantastic range of adventure tours and trips!
Guided Tours
Guided tours are a popular choice for travelers who are visiting a brand-new location, and want to source some insider knowledge. If you prefer to sit back, relax and leave the planning to someone else, a guided adventure tour could be a good option.
You'll never learn more about a place than if you're with an experienced guide. Guidebooks, maps, and audio recordings may be useful, but your personal tour guide will come equipped with up-to-the minute local knowledge, ready to answer all of your questions! Many travelers find that their tour guides show them hidden, local gems that you won't find in any guidebook.
Guided tours can be private or organised as part of a group, but either way, all the hard work is taken care of by your guides. The tour operators will typically arrange pick-up at your accommodation, drop you off at the end of the trip, and take care of everything you need along the way. Travel can be stressful, but booking a guided tour takes a the burden off you, allowing you to make the most of your travel experience.
Guided group tours are usually cheaper than private tours, as costs are often split between all adventure tour participants. However, they're not quite as intimate, so if you're looking to celebrate a special occasion, you may want to spring for a more expensive, private experience. Private tours can also offer more flexibility, allowing you to customise your itinerary based on your personal preferences.Whatever you choose, a guided tour is an excellent way to experience adventure travel, particularly if you're short on time, nervous about traveling somewhere new, or want to immerse yourself in local cultures.
Self-Guided Tours
Self-guided tours are an excellent option for more adventurous travelers. On a self-guided tour, the planning and logistics are completed by the tour operator, but you'll set off by yourself without a guide. Self-guided adventure tours are best suited to experienced travelers who like to travel independently or who already know the location and don't necessarily need a guide on hand.
Choosing a self-guided tour means that you can enjoy the benefits of local knowledge and logistical help, whilst still feeling independent and free to roam. This creates a much more intimate travel experience than even private guided adventure tours. On a self-guided adventure tour, you control the schedule. If you want to stay a little longer for photos, take a small detour, or just travel at a slower pace, you're usually free to do so as long as you're where you need to be at specified points along the route. Finally, self-guided tours are generally more affordable for budget travelers since you're not paying for the guide's time.
Whilst this type of adventure tour can be particularly rewarding, it's best suited to more seasoned travelers. Even though most of the planning is completed for you, you'll need to be prepared for whatever contingencies might arise during your tour. Weather delays, vehicle problems, medical emergencies, and lodging issues can all cause significant headaches if you're left to deal with these on your own in a foreign country without a guide. Additionally, in some places it's better to take a guide for added security.
Custom Tours
Can't find an itinerary you like? We're more than happy to work with our local tour partners to craft a unique, custom experience tailored specifically to your interests, budget, and time constraints.
Custom tours are generally more expensive than "canned" guided or self-guided tours because of the extra planning involved. The additional cost is often well worth it, however, because these adventure tours will more closely align with your dreams and desires. Spend the time and money on everything you'd like to do and nothing on what you don't want to do.
You can also enjoy a custom tour experience that's either guided or self-guided. Take full advantage of your imagination to come up with an itinerary that you won't soon forget. Just be aware that we may not be able to meet your wishes one hundred percent, but we will work with our partners to get as close as limitations allow. If you don't have a complete custom adventure tour itinerary in mind, we've got the experience to provide suggestions for you.
Read More