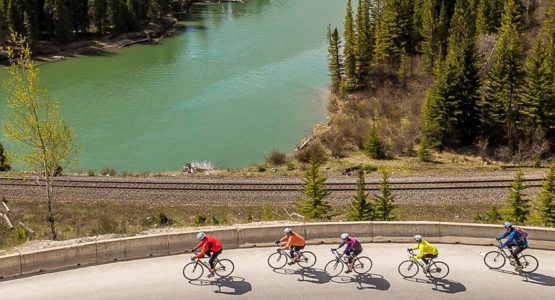 Book a tour and get ready to cycle some of the world's most beautiful roads. Booking a guided road biking tour will typically include a support vehicle, which means all you have to do is ride your bike. You will have backup if you have a mechanical, need a break or just don't want to cycle that day. If you want to go on your own, self-guided road biking holidays typically arrange baggage transfer.
Read More
Ride on the breathtaking and iconic Icefields Parkway
Savor incredible views in the stunning Canadian Rockies
Watch for wildlife along this fully-supported bike tour
4 days / 3 nights
Hotel
Guided
Cycle along England's southwest coast
Discover the unique ecosystem only found in Cornwall
Stay in comfortable guesthouses
7 days / 6 nights
Self-guided
Hotels / Bed and Breakfast
It's pretty simple - road bike tours are great. Riding your road bike through the Rocky Mountains, exploring Tuscany or going village to village in the Alps, a road bike tour is a great way to explore a new country and region. Booking a bike tour also means that you don't need to worry about the details. In most cases you can also book a bike, so you don't need to worry about getting your bike from home to another country.
Read More