Enjoy the romantic Agra and the Taj Mahal
On a business trip? Only in Delhi for a short time? This 2-day Agra Budget Tour unveils one of the most stunning, remarkable sights on the planet—the Taj Mahal—without stealing too much of your time! It's the ideal tour for those of you who only have time for a brief glimpse of India's fascinating culture and architecture. Do note that this guided 2-day excursion may not be long, but the memories created will linger in your mind for the near and far future. Book the Agra Budget Tour today!
Highlights of the Agra Budget Tour
Spend just one night in Agra in a lovely hotel, granting you a chance to get to and from Delhi without wasting too much time.
Explore the ever-so remarkable Taj Mahal when the sun paints the sky with golden, orange hues in the evening and again the following morning.
Visit Agra Fort and admire the red sandstone buildings still standing centuries after they were built.
Enjoy exploring the attractions on your sightseeing tour in Agra with a knowledgeable English-speaking guide.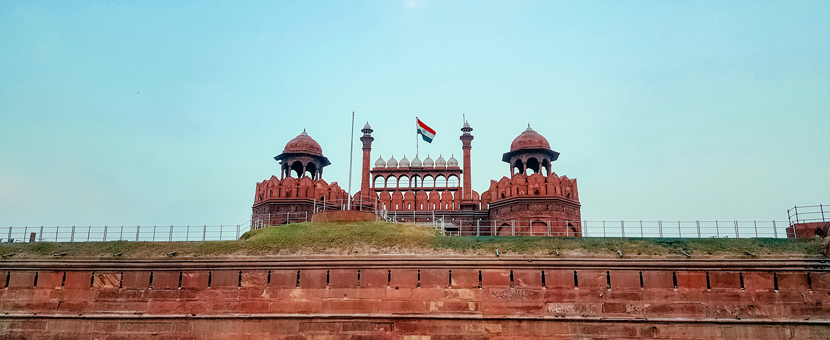 Agra Budget Tour Itinerary
Day 1

Arrive in Agra

A tour representative will pick you up from your hotel or the airport before you transfer to Agra, where romance and love thrives. Check into your hotel upon arrival and embark on your sightseeing tour around this lovely, magnificent city. Start by visiting Agra Fort and admire the red sandstone buildings. When the sun scorches the sky with red and orange hues, you'll visit the Taj Mahal. Some say that it took around 22 years to finish this stunning architectural masterpiece.
Overnight Location: Hotel in Agra
Distance: 4 hours, 220 km of drive
Meals: None
Day 2

Sunrise Taj Mahal visit

Pay another visit to the Taj Mahal as the sun rises. Spend more time exploring the remarkable monument. After, head back to the hotel for breakfast and drive back to Delhi. Opt to get dropped off at the airport or a hotel.
Overnight Location: None
Distance: 4 hours, 220 km of drive
Meals: Breakfast

Book Now
Agra Budget Tour Price and Dates
This guided tour in Agra is always run as a private tour for your group only and the price depends on the season, as well as the hotel category chosen. Please note that the prices might increase during public holidays.

Prices below are per person.

Travelling between 16th April and 30th September:
Guided group of 2-10 people in budget hotel accommodation: $282 USD per person
Guided group of 2-10 people in standard hotel accommodation: $294 USD per person
Guided group of 2-10 people in superior hotel accommodation: $311 USD per person
Travelling between 1st October and 15th April:
Guided group of 2-10 people in budget hotel accommodation: $315 USD per person
Guided group of 2-10 people in standard hotel accommodation: $329 USD per person
Guided group of 2-10 people in superior hotel accommodation: $345 USD per person
Book Now
Accommodation on Agra Budget Tour
For this tour, you can choose from budget, standard, and superior hotel options. Do note that rooms are double occupancy, but you can often upgrade to single occupancy for an additional fee. Single travellers are also required to pay a supplement.
In some cases, the accommodation listed below may be swapped for other similar accommodations.
Single Rooms and Solo Travelers
You can pay a supplement to have a private room in a hotel (please contact us for more information). It's also often possible to match single travellers up.
Accommodation in Budget Hotel
Utkarsh Vilas in Agra ★★★
This basic, but comfortable hotel is in a great location to explore the city!
Accommodation in Standard Hotel
Howard Plaza - The Fern in Agra ★★★★
Bask in total leisure at this hotel! Take advantage of their WiFi, gym, pool, free breakfast, rooftop bar, massage services, and swim-up bar.
Accommodation in Superior Hotel
Jaypee Palace Hotel in Agra ★★★★★
Bask in total opulence at this enchanting 5-star resort in Agra. Despite the luxury, this hotel will feel like a home away from home.
What's included in the Agra Budget Tour?
Meals
1 breakfast is included on this tour. You are responsible for buying your own lunches and dinners.
Accommodations
Accommodation for 1 night is included on this tour.
Transportation during the Tour
Transportation is included for transfers to pick-up and drop-off spots throughout the tour.
Also Included
Guide
Entrance fees to Taj Mahal
Not included
Flights to and from Agra
Lunches and dinners
Additional accommodations before or after the tour
Tour guide gratuity
Personal necessities such as drinks during mealtimes
Optional Extras
You can upgrade to single occupancy for a fee
Frequently Asked Questions about Agra Budget Tour
Trans India Holidays was founded nearly 30 years ago in New Dehli, India. They grew their team from four dedicated travellers to 100 energetic guides and trip planners.
Trans India strives to provide the best possible value for client's money, continually searching for ways they can upgrade their service and experiences.
Offering a range of tour styles, Trans India operates cultural, religious, adventure, wildlife, culinary, family-friendly, and sporting tours.
Looking after each little detail from the perfect hotel room to booking your tee time for you, Trans India knows how to make a holiday in India as unforgettable as possible.
Learn More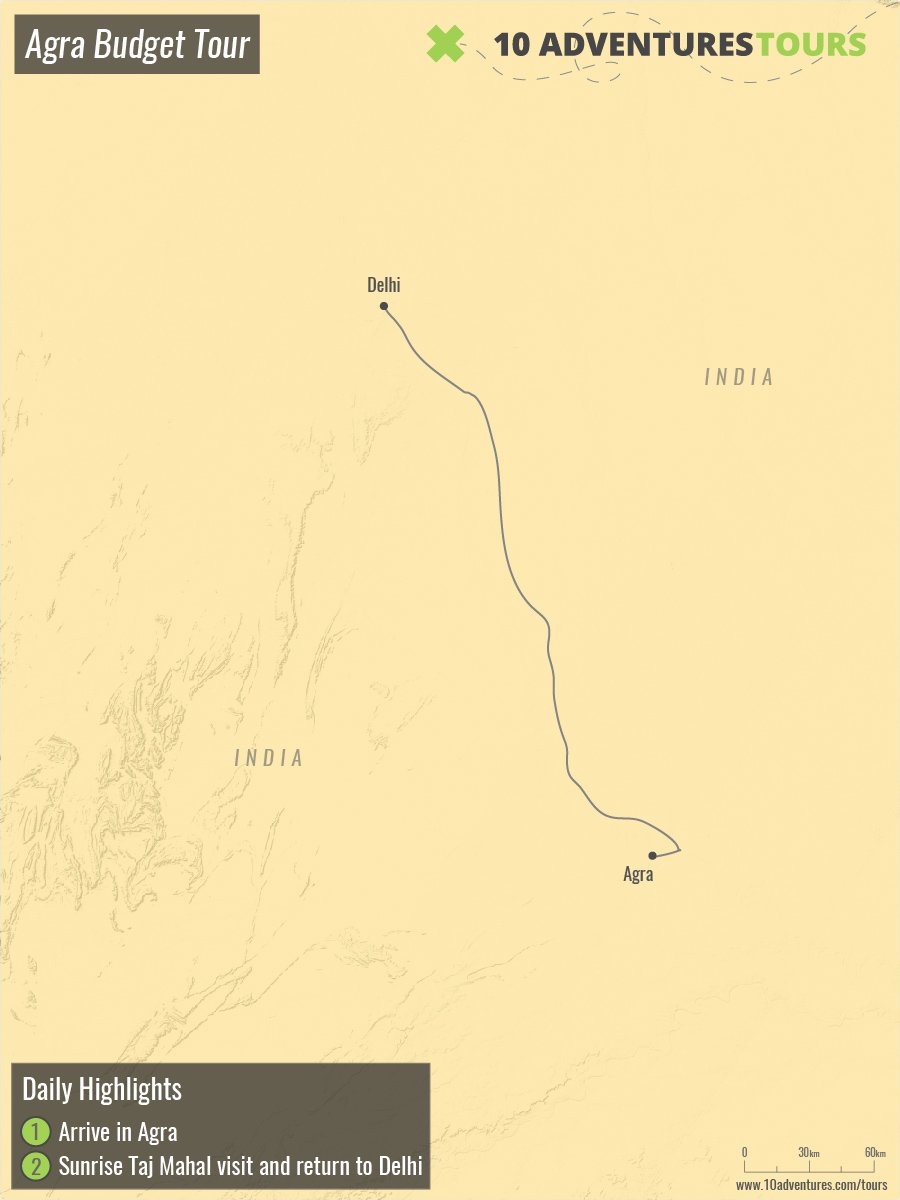 Is this tour for me?
We rate this tour as a 1 / 5. It is suitable for any level of fitness.
Local Guide
Ask a Question
Got any questions regarding the tour? Interested in promotions for groups or want to customize this tour to fit your needs? We are here to help you!
Ask a question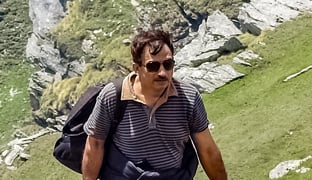 Rajiv has been working as a guide since 1996, and fell in love with sharing the ancient cultural and social roots of India with travellers. Rajiv believes that the diversity of India's different regions in terms of food, language, and culture makes travelling the country an experience like no other. Rajiv runs all kinds of tours, but especially enjoys trekking tours. He's climbed mountains up to 8,000 feet in -10 degrees with groups and considers those to be his greatest achievements as a guide.
Q & A
Q:

What is your favourite trip to lead?

A:

I enjoy giving people walking tours of the city, because that's the best way to give a vivid introduction to the country and also because there is an element of surprise on the streets. It cannot be controlled or planned, and I immensely enjoy presenting that world to them.

Q:

What is one experience anybody visiting your country should have?

A:

Learning to cook traditional Indian food.

Q:

What is one local dish or drink that visitors absolutely have to try?

A:

Masala Dosa, it's very tasty.

Q:

What is the best part about guiding?

A:

Providing them with more than they expected and noticing and taking care of any discomforts the guests might experience. Sometimes the guests don't say it, so as a guide you have to be very attentive to that.