Take a spectacular heli-skiing adventure from a luxury lodge in Bella Coola
A short flight away from Vancouver lies the mountain village of Bella Coola. The Bella Coola Heli-Ski Adventure visits this amazing area where you can choose your runs from the sky and lose yourself in the powder of the dramatic slopes of the coastal mountains.
You'll feel truly welcome in the gorgeous mountain lodge which will be your home base during your ski adventure. An expert heli-ski guide will help you choose between the endless lines to ski. After your exhilarating run through the backcountry, you'll find the helicopter waiting to take you up for another! After your runs, cozy up apres-style in front of a crackling fire in the lodge. This tour offers the adventure of a lifetime on an incredible 3-day heli-skiing adventure.
Highlights of the Bella Coola Heli-Ski Adventure
Visit the harbour city of Vancouver and enjoy this metropolitan oasis between the ocean and the mountains.
Enjoy the atmosphere and culture of the mountain village of Bella Coola, the home of the Nuxalt First Nations people.
Take a 3-day heli-ski adventure in the spectacular mountains and choose the epic summits you want to conquer.
Stay in a luxury mountain cabin and end each day in front of a roaring fire in the main lodge.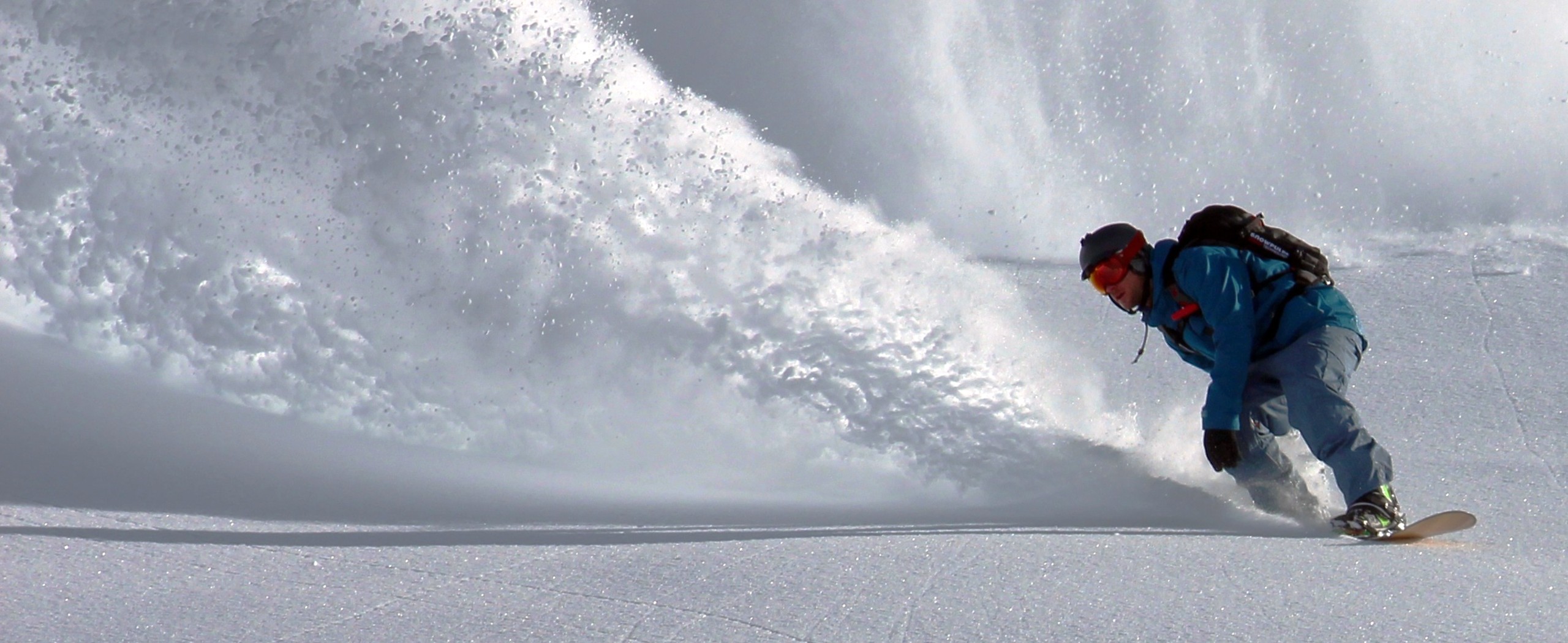 Bella Coola Heli-Ski Adventure Itinerary
Day 1

Arrive in Vancouver

When you arrive in Vancouver, you'll meet the transfer that will take you to your hotel. Get settled and checked in, and then you can enjoy dinner out in Vancouver
Overnight Location: Hotel in Vancouver
Meals: None
Day 2

Free Day to Explore Vancouver

Head out to Stanley Park for a walk along the sea wall or stroll along Robson Street and historic Gastown. Enjoy a visit to English Bay or book a scenic cruise of the harbour. There are many ways to explore this beautiful city!
Overnight Location: Hotel in Vancouver
Meals: Breakfast
Day 3

Fly to the Lodge in Bella Coola

This morning your transfer will bring you to the airport for your flight to Bella Coola. You'll be met by the heli-ski team on your arrival into this beautiful village beneath the mountain. You'll go over your equipment and have a safety briefing with the team and then the helicopter will take you up the mountain. Get after those first turns!

After, the helicopter will take you to your hotel. You can get settled in your cottage and then enjoy an aperitif in the lounge before dinner.
Overnight Location: Hotel in Bella Coola
Meals: Breakfast, lunch, dinner
Day 4

Heli-Ski in from the Lodge

Today is the day you've been waiting for! You'll find the helicopter waiting for you after breakfast, and then you're off into the sky with more than ten thousand square kilometres of mountain for you to explore! Your guide will help you choose which spectacular peak to ski first, and at the end of a thrilling run, the helicopter will be waiting. Three days of heli-skiing with 8300 vertical meters of helicopter lift are bound to feel incredible!

You'll enjoy an outdoor lunch on the slopes and the fireplace will be roaring and waiting for you at the end of the day.
Overnight Location: Hotel in Bella Coola
Meals: Breakfast, lunch, dinner
Day 5

Ski the Coast Range

Another day of unreal snow awaits. You'll love skipping the chair lift and endless loops on short runs in favour of spectacular expeditions down the deserted mountain. Skiers can usually fit in 5 to 6 runs before heading back to the beautiful lodge to relax for the evening.
Overnight Location: Hotel in Bella Coola
Meals: Breakfast, lunch, dinner
Day 6

Return to Vancouver

Today is the last morning you'll wake up in your luxurious mountain lodge. Even though you'll fly back to Vancouver in the afternoon, you'll still have some time to fit in a few runs this morning. After an exhilarating final run, you'll be dropped off in Bella Coola for your flight back to Vancouver.

Enjoy a dinner out to reminisce about your adventures.
Overnight Location: Hotel in Vancouver
Meals: Breakfast
Day 7

Departure

Spend the morning in Vancouver and explore the city before you have to catch your flight home. You can also choose to extend your stay to explore more of beautiful British Columbia.
Overnight Location: None
Meals: Breakfast

Book Now
Bella Coola Heli-Ski Adventure Price and Dates
This guided heli-skiing tour is run as private tour for your group only, and the price per person depends on how many people are in your group.

Prices below are per person:
Guided groups of 2: $11,250 USD per person
Book Now
Accommodation on the Bella Coola Heli-Ski Adventure
This tour is based in hotels. The hotels on this trip are 4-star and offer modern conveniences in convenient locations. Your ski lodge has lovely luxury cabins and a cozy communal space in the mountains.
In some cases, the accommodation listed below may need to be substituted for other comparable accommodations.
Single Rooms and Solo Travellers
Rooms are double occupancy. Single rooms, including those for solo travellers, are by request and may incur an additional fee.
Hotels on Standard Tour
Welcome to Vancouver! Settle in and sleep off any jetlag at your comfortable hotel.
Tweedmuir Park Lodge in Bella Coola ★★★★
Enjoy the rustic charm in your private cabin and relax by the fire in the main lodge. You'll love the food here almost as much as you love the view.
St Regis Hotel, Vancouver ★★★★
This charming boutique hotel offers modern rooms and luxury amenities. You'll love the convenience of the downtown location.
What's Included in the Bella Coola Heli-Ski Adventure?
Meals
6 breakfasts, 3 lunches, and 3 dinners are included in this tour. Additional meals, snacks, drinks, and alcoholic beverages are not included.
Accommodations
Accommodations for 6 nights are included. Accommodations before and after the tour in Vancouver are not included.
Transportation during the Tour
Your transfers between the airport and your Vancouver hotel are included. Flights between Vancouver and Bella Coola are included, and your transfers to the lodge by helicopter are included too. Heli-skiing transportation up to 8383 meters in verticals is included (an average of 12 to 14 runs). Transfer from Vancouver to the airport on Day 7 is not included, but you can book a taxi or ride-hailing service.
Also Included
Airport transfers on Day 1, 3, and 6
Roundtrip flights between Vancouver and Bella Coola
3 days of heli-skiing with 8383m verticals (about 12 to 14 runs)
Experienced heli-ski guide
SnowPulse inflatable bag, beacon, probe and shovel
Canadian taxes
24/7 access to helpline
Not included
Flights to and from Vancouver
Guide and driver tips
Skiing or snowboarding equipment (skis, snowboards, boots)
Meals, drinks, or snacks not previously mentioned
Additional heli-ski descents
Travel insurance
Personal expenses
Optional activities
Entrance fees to national parks
Optional Extras
Additional nights before or after the tour
Single occupancy upgrades
Optional activities or excursions
Frequently Asked Questions about Bella Coola Heli-Ski Adventure
In the two decades since Toundra Voyages Inc. was founded in 1998, the company has become North America's go-to travel agency in customized independent and group tourism.
Tounda takes a flexible, responsive approach to developing adventure travel tours. By listening to the wants and wishes of travellers, they've been able to create memorable, affordable tours complemented by impeccable service.
Toundra's mission is to create and organize tailor-made travel. They select, adapt, and personalize travel experiences in North America for each and every guest, ensuring your adventure is one you'll never forget.
Meeting your expectations is just the beginning of what Toundra aims to accomplish. Exceeding them by providing exceptional experiences in beautiful North America is their standard, and their track record of knockout customer service and customized tour planning speaks for itself.
Learn More
Is this tour for me?
We rate this tour as a 5/5. The beauty of heli-skiing is that you can choose which summits you'll want to ski and have some control over the difficulty level. However, backcountry skiing is recommended for experienced and advanced skiers or snowboarders only, as the nature of the terrain makes it demanding and occasionally technical.
Ask a Question
Got any questions regarding the tour? Interested in promotions for groups or want to customize this tour to fit your needs? We are here to help you!
Ask a question