Discover majestic beauty and breathtaking views on this 7 day walking holiday in England
Discover the Cotswolds on foot on this 7-day self-guided walking tour along the Cotswold Way National Trail. This tour covers the northern section of the trail from Chipping Campden to Painswick, following the Cotswold escarpment to ensure fantastic views all along the way.
You'll encounter much of the area's rich history and archaeological treasures, which you are free to explore the Cotswold Way at your own pace.
Walk from one charming Cotswold village to the next and stay in cozy inns and bed and breakfasts. Many got their start as old coaching inns, so you'll enjoy old-world atmosphere that's tastefully updated with modern amenities. This 7-day self-guided walking tour in the Cotswolds is the perfect getaway in the English countryside.
Highlights of the Cotswold Way North Section
Discover all the wild beauty and dramatic nature of the northern section of the Cotswold Way.
Visit fascinating archaeological sites from the Neolithic period and the Iron Age.
Explore the history and architecture of landmarks such as the Broadway Tower and the Sudeley Castle.
Walk between quaint villages in the Cotswolds and stay in charming inns along the way.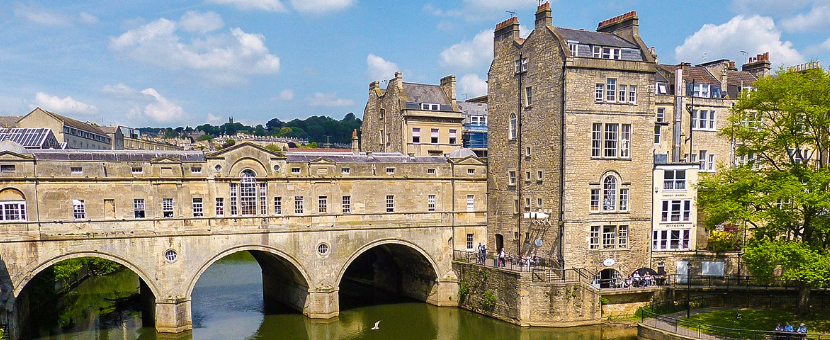 Cotswold Way North Section Walking Tour Itinerary
Day 1

Arrive in Chipping Campden

Arrive in the charming market town of Chipping Campden, settle in your hotel, and get a good night's rest in preparation for your tour. This historic town has well-preserved historic features that date from as early as the 14th Century. The town received a charter in 1175 from King Henry II and is an early example of town planning. "Chipping" comes from the Old English word for market.
Overnight Location: Chipping Campden
Distance: N/A
Meals: None
Day 2

Chipping Campden to Stanton

Leave town and begin the Cotswold Way trail which first leads out onto the Cotswold escarpment. Along your walk today you will enjoy the incredible view from Dover's Hill, the site of annual "Olimpick" games dating back to 1612. Continue walking across the lovely fields to the Broadway Tower and pass through Broadway village, which is well-known for its connection to the Arts and Crafts movement. The trail continues to the village of Stanton where you will spend the night.

Please note that the lovely village of Stanton, built entirely out of Cotswold stone, is very small. If no accommodations are available, you may need to extend your walk to Stanway, a nearby village along the trail.
Overnight Location: Stanton
Distance: 10 miles / 16 km
Meals: Breakfast
Day 3

Stanton to Winchcombe

Today begins with a steep but rewarding climb up to the escarpment. Enjoy the amazing view across the Vale of Evesham toward the Malverns. Continue along the trail and pass Beckbury Camp, a hill fort from the Iron Age. Walk through peaceful farmland until you reach the town of Winchcombe. This town is proud to be certified that "Walkers are Welcome" and offers plenty of history to explore from the Neolithic, Roman, and Medieval time periods. Don't miss the Sudeley Castle and Gardens, the UK's only private castle and burial place for the last wife of Henry VIII, Catherine Parr. Enjoy an overnight stay in this remarkable town.
Overnight Location: Winchcombe
Distance: 8 miles / 12.5 km
Meals: Breakfast
Day 4

Winchcombe to Cheltenham

Today's incredible hike begins by leaving Winchcombe through the grounds of the Sudeley Estate. The trail climbs steadily to Belas Knap, an ancient long barrow from the Neolithic period, and continues to Cleeve Hill, which is the Cotswolds' highest point. Your journey to Cheltenham gives you several opportunities to view the town from above, first from Cleeve Common and then from Charlton Kings Common. Both offer spectacular views of Cheltenham and the surrounding area.

Follow the trail along the escarpment to Leckhampton Hill, where you can see the Devil's Chimney, a very distinctive pillar of rock. Leave the Cotswold Way and take the Gustav Holst Way to descend into Cheltenham. This historic town is known as the UK's most complete Regency Town, offering many examples of period architecture. Take advantage of its well-known foodie scene, then visit one of its museums dedicated to famous sons of Cheltenham, such as composer Gustav Holst and naturalist Edward Wilson.
Be aware that today's walk is comprised of 10 miles along the Cotswold Way, plus 2 miles to descend into Cheltenham. An optional taxi transfer into Cheltenham is also available. Spend the night in this delightful town.
Overnight Location: Cheltenham
Distance: 10 miles / 16 km + 2-3 miles into Cheltenham
Meals: Breakfast
Day 5

Cheltenham to Birdlip

The Cotswold Way continues along quiet paths, tracks, and lanes until it reached the Crickley Hill Country Park. Stop here to enjoy marvellous viewpoints and fascinating archaeological history, including evidence of settlements from the Neolithic Period, and a hill fort from the Iron Age. Pause for refreshments at the cafe before continuing on the trail across rolling grassland hills of Barrow Wake. Head into a woodland area and emerge at the village of Birdlip, where you will spend the night.
Overnight Location: Birdlip
Distance: 12 miles / 19 km
Meals: Breakfast
Day 6

Birdlip to Painswick

Walk today from Birdlip, passing by the Great Witcombe Roman Villa remains and through a beech forest to reach Cooper's Hill. Each May, Cooper's Hill hosts a crazy event known as a Cheese Roll, in which a wheel of cheese is rolled down a steep hill and competitors chase it in a race to the bottom. Continue to follow the trail to see the ruins of another hill fort from the Iron Age in Painswick Beacon.

Soon you will reach Painswick. This picturesque town is the midpoint of the Cotswold Way and the ending point of this tour of the northern section of the trail. Painswick is known for its Rococo Gardens, which are worth visiting if you have the opportunity, and gained additional notoriety in J. K. Rowling's novel A Casual Vacancy. Depending on your plans, you can travel immediately from Painswick or spend the night here before travelling on in the morning.
Overnight Location: Painswick
Distance: 7 miles / 11 km
Meals: Breakfast
Day 7

Departure Day

Sadly, your Cotswold Way North Section walking tour has come to an end. Stroud is the nearest train station to Painswick, or you can choose to take a transfer back to Cheltenham and continue your travels from the Cheltenham train station.
Overnight Location: N/A
Distance: N/A
Meals: Breakfast

Book Now
Dates and prices of Cotswold Way North Section Walking Tour
Pricing for this self-guided walking tour on the Cotswold Way is based on the number of guests on your trip. The best time to travel to the Cotswolds for this tour is during the warmer months from May to September, but the trip is available year-round.
Self-guided Cotswold Way North Section Walking Tour
Prices below are per person:
Self-Guided Group of 1: $1,350 USD per person
Self-Guided Groups of 2-7: $875 USD per person in a double room
Self-Guided Groups of 8+: $825 USD per person in a double room
Book Now
Accommodation on the Cotswold Way North Section Walking Tour
This tour is based in 3-4-star hotels and bed and breakfasts. In some cases, accommodation listed below may need to be substituted for other, comparable accommodations
Single Rooms and Solo Travelers
You can pay a supplement to have a private room in a hotel.
Hotels on Standard Tour
What's included in the Cotswold Way North Section Walking Tour?
Meals
6 breakfasts are included with accommodations. Lunches, dinners and drinks are not included.
Accommodations
Accommodations for 6 nights along the Cotswold Way walking tour. Extra nights may be added for an additional fee.
Also Included
Accommodation at the stated category with breakfast
Luggage Transfers
Full Tour Pack
Smartphone App with GPS routes
24-hr emergency helpline
Not Included
Lunch, Dinner & Drinks
Entrance to attractions
Buses and/or Ferries unless otherwise stated
Tourist Taxes where applicable
Optional Extras
Add an extra night in Chipping Campden, Cheltenham or Painswick
Frequently Asked Questions about Cotswold Way North Section
Compass Holidays has been helping walkers explore the best walks in the UK since 1990. Their expert team organize great walking holidays so you can sit back, relax and enjoy your time away.
Learn More
Is this tour for me?
We rate the North Section of the Cotswold Way walking tour as a 3 / 5. The difficulty level is moderate, but you should be ready to walk up to 12 miles (19 km) per day.
Ask a Question
Got any questions regarding the tour? Interested in promotions for groups or want to customize this tour to fit your needs? We are here to help you!
Ask a question