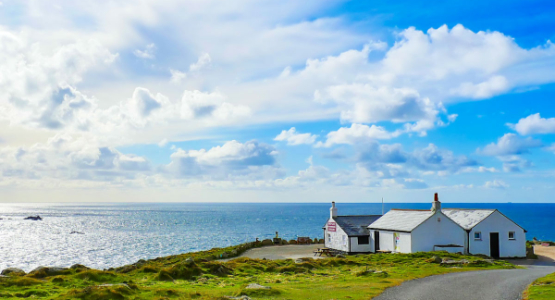 Ever considered signing up for some England tours? What are you waiting for?! This green and pleasant land is a natural and cultural paradise just waiting to be explored. With beautiful rolling hills, dramatic mountains, quaint market towns and picture-perfect villages, there's something in England to suit all travel tastes. While many visitors to the UK confine themselves to London and the surrounding area, there's plenty to discover all over the country. From the wild coasts of Cornwall to the rolling hills of the Cotswolds and the towering peaks of the Lake District, this small country has so much to offer.
Many of the greatest adventure tours in England follow networks of walking and cycling trails crisscrossing the country, some of which are centuries old. When you join any England tours you'll be walking in the footsteps of pilgrims and merchants that travelled this ancient land many hundreds of years ago.
However, planning England tours can be a complicated and confusing activity! To help you navigate all the different options on offer, we've put together some helpful information about the range of England tours you can choose from. Whether you want a short guided tour or a much longer self-guided tour, here are some of our top recommendations for adventure tours in England.
Read More
Types of Tours in England
If you're thinking of booking an adventure tour in England, the range of choices on offer can be a little overwhelming! England tours are typically divided into two categories: guided and self-guided tours.
Learn From The Locals: Guided England Tours
England's guided tours are perfect for travelers who are looking for an expert guide to teach them about this intriguing country. Hiring an experienced local guide is the best way to learn all about the history, culture, and see the best sites. You'll benefit from local knowledge, and all the stress of planning the logistics of the trip will be taken away! You simply need to sit back, relax, and rest easy in the knowledge that all the planning has been taken care of.
Guided tours in England allow you to take advantage of the wisdom of local residents, who are likely to know plenty of little details that will make all the difference during your stay. Your guides will know the best places to stay and eat, how to avoid the crowds at busy sites, and where to get the best views and photo opportunities. Guided tours are also a great option for some of the cycling routes, which will be completely supported by vans for luggage transfers. So, if you're looking for completely stress-free travel, why not opt for one of the brilliant guided England tours on offer?
Go Solo: Self-Guided England Tours
Having said that, perhaps walking through the countryside with a stranger for a week isn't your thing, and in this case, England's self-guided tours are a perfect option for you. Unlike other adventure destinations, England is a very easy place to travel on your own, with plenty of good tourist information centers in case you get stuck.
A self-guided England tour could be the perfect compromise between convenience and affordability. With a self-guided tour your route and accommodation will be organised by your friendly guide, but you'll be able to enjoy it all by yourself. England has just the right amount of expanses of remote wilderness between inns and villages, so you'll still get plenty of privacy with civilization not too far away. You'll have the flexibility and freedom to go at your own pace, but you'll still have a helpful guide to call upon if you get lost or have any problems at all. Self-guided tours are ideal for walking holidays, allowing you complete freedom and tranquility out on the trail.
England Tours: How To Get Around?
When it comes to picking England tours, you'll usually need to make a choice about whether to travel on foot or by bike. Most adventure tours in England involve either hiking or cycling, and both offer plenty of advantages. The question is: how will you choose between them?
Walking Tours in England
Stretch your legs and immerse yourself in the country by booking an England walking tour. This is such a popular pastime that England has an established network of National Trails. Based on your interests, you can choose what you'd like to see and book a tour in the appropriate region, staying at quaint inns along the way.
Walking provides the perfect pace for exploring the English countryside, allowing you to take your time and contemplate the finer details of the places you'll pass. You'll have time to explore the wild spaces in between the main sights, and enjoy the picturesque countryside at a slower pace.
Many walking tours in England pass along ancient pilgrimage or trade routes, meaning that you're likely to see a whole host of historic and cultural treasures along the way. Popular walking tours in England include trails along historic Hadrian's Wall, the Cotswolds Way, and walking tours of the beaches along England's southwest coast. You'll see castles, medieval churches, historic stately homes, and Roman and prehistoric ruins, all nestled in green, rolling countryside.
If you'd rather be a little closer to populated areas, you can even take a multi-day walking tour of the River Thames around the London area. Check out the walking tours, hosted by local guides, for more info.
Cycling Tours in England
The gentle terrain and mild weather make cycling tours in England an ideal option for energetic travellers. England is a nation of cycling fans, and road biking here is fast becoming a national pastime. There are so many wonderful routes on offer, and plenty of stores and businesses that offer support to cyclists. England's cycling tours can be accomplished as either guided or self-guided tours, with the advantage that your tour organisers will usually provide support so you won't need to worry about carrying lots of gear.
For adventure travelers who want to be outdoors but travel at a slightly faster pace than walking, cycling tours are perfect. Like the walking tours, cycling tours include the stunning Coast to Coast routes, allowing you to meander through the scenic Lake District, and explore every corner of Cornwall.
Supported or unsupported, you'll be staying at cozy accommodation along the way picked by your expert guides. Custom tours can also be arranged if you'd like a more personalized experience. No matter where you ride, you'll love the hospitality, scenery, and history.
The Best Destinations For England Tours
This fascinating country offers an abundance of wonderful places to visit, so when it comes to choosing England tours, you'll be spoilt for choice! To help you make up your mind, here's our pick of the best destinations for England tours, whether you're travelling on foot or on two wheels.
Cotswold Way Tours
Cotswold Way tours are a real gem for adventure travelers in England. This route is just over 100 miles and travels through beautiful countryside west of Oxford. Options for exploring the Cotswold Way include hiking and cycling, and both guided and self-guided tours. Walking the entire route takes about nine days, but you can also book sections of the Cotswold Way, depending on your itinerary. The Cotswold Way passes through historic old villages, attractions like Standish Woods and Dodington Park, and ends in the beautiful and historic city of Bath, known for its regency architecture, healing springs and Roman ruins. You'll find nightly accommodation in converted farmhouses and inns frequented by walkers. Check out the various Cotswold Way tours offered by our local providers.
Southern England Tours
Booking a southern England tour is a relaxed way to see the English countryside and rugged coastline, and learn a little bit about England's fascinating history. You can book either a cycling tour or walking tour, depending on your interests and timeline. A tour of southern England will take you through the seaside resort of Brighton, the medieval city of Salisbury, and the iconic prehistoric monument of Stonehenge. These tours are conveniently located close to London, so if you're short on time, or don't want to travel too far, they are an ideal choice.
Southwest England Tours
Enjoy rocky coastline and great history on a southwest England tour. This unique corner of England is characterized by rugged terrain, crashing waves, and medieval castles mixed with old villages. One of the best ways to tour southwest England is by cycling through Cornwall on a weeklong self-guided but supported tour. You'll stay in cozy inns along the way, supported with luggage transfers, taking in scenery you can't get anywhere else. If you'd prefer to walk through this ancient landscape, we recommend spending a week on the Lizard Peninsula, Cornwall's most memorable coastline and home to one of England's National Trails.
Lake District Tours
England's Lake District tours, up north near the border with Scotland, are an adventure experience full of solitude, rolling hills, and peaceful lakes. Lake District tours are a little more on the challenging side, very suitable for those looking for a physical challenge, and the rewards are to be found around every corner. Multiple routes from just a few days to a few weeks are available with local guides. The Cumbria Way is the most famous trail in this area, mostly lying within the Lake District National Park. Most walkers complete this journey in just under a week, staying at charming inns each night.
Planning England Tours: What You Need To Know
When planning England tours, we know that there's a lot to bear in mind. When is the best time to travel? Which region is best for hiking and cycling? Where should you go to experience the best of England's historic sites? To answer all these questions and more, we've put together some key information to help you plan your trip to England.
England's Scenery
England's scenery isn't as mountainous as the rest of the United Kingdom, but that doesn't mean it's not without spectacular mountain scenery. The west and northwest regions near Scotland and the Irish Sea are very mountainous, with idyllic little lakes and old towns in every valley. The rest of England is mostly hilly landscapes situated between long river valleys that run throughout the country. England also has some spectacular seascapes, from lovely beaches to chalky cliffs and rocky shores.
England's History and Culture
For a small country, England has a rich and fascinating history. Successive waves of conquerors have left their mark on the landscapes, language and culture, meaning that modern England owes much to its Germanic, Norse, French and Dutch neighbors. Travel around England and you'll see prehistoric ruins, Roman monuments, Viking treasure hoards, medieval churches, monasteries and cathedrals, epic castles, historic stately homes, royal palaces and Victorian feats of engineering. Wherever you choose to visit, you're sure to stumble on a piece of English history that will enrich your trip and open your eyes to yet another aspect of the rich tapestry of English culture.
Best Time To Take A Tour Of England
England's mild and temperate climate means that it's possible to book England tours at any time of the year. In winter, some of the higher-elevation trails in places like the Lake District and Peak District may be difficult to access due to fog, snow or ice, but most of the country remains accessible throughout winter. Be warned – England's weather is notoriously wet, and even at the peak of summer, you may experience rain or a few gray, chilly days.
However, don't let this put you off. English summers (when the sun shines) can be a pure delight, with warm temperatures, cool breezes, and clear skies – perfect conditions for hiking and cycling. Come in late spring for a dazzling display of wild flowers, including forest bluebells in May. Alternatively, time your trip in autumn, and you'll see the forests at their best, with dazzling colours as the leaves turn.
Try to avoid the school holidays, as many of England's hiking trails and historic sights get very busy at these times.
England Tour Practicalities
Booking a tour in England couldn't be easier! Visitors from the EU and United States won't need a visa for a short holiday, and there is a good transport network in place to get you to where you need to go. Most destinations for England tours can be accessed by plane, rail or bus, meaning you won't need to organise your own transport unless you want to.
Best Tours in England
Read More
Destinations