Discover the mystical scenery of the western Himalayas on foot
Escape the stresses of everyday life and totally immerse yourself into a brand new world on this guided Parang La Trekking Tour in the Ladakh region in northern India! This area boasts high, mighty mountains that touch the clouds, monasteries that sit perched precariously on rolling slopes, and scenery that is unparalleled elsewhere in the world. Experience a blend of India's vibrant, historical culture and natural astronomical views in the country's backyard on this trekking adventure.
On the Parang La Trekking Tour, you'll ease into the high altitude and thinner air by spending two nights at a comfortable hotel in Leh, the joint capital of the Ladakh region. While you're here, you'll catch a glimpse of the historical gompas and monasteries dotting the surrounding area. Cap off your seven days of hiking through high altitudes and paranormal views and tenting in the thick of the wild with a half-day sightseeing tour of Old Delhi and New Delhi. The Parang La Trekking tour offers it all- incredible scenery, exhilarating hiking, and cultural immersion.
Highlights of the Parang La Trekking Tour
Embark on a seven-day trekking expedition through the soaring western Himalayas, where rivers, lakes, pastures, and snowy terrain await.
Discover the gompas surrounding Leh, like the Sankar, Spituk and Phyang gompas.
Explore the array of sights in Old Delhi and New Delhi at the end of your trekking adventure.
Look out for the wild donkeys (otherwise known as Kiang) roaming the land while you hike.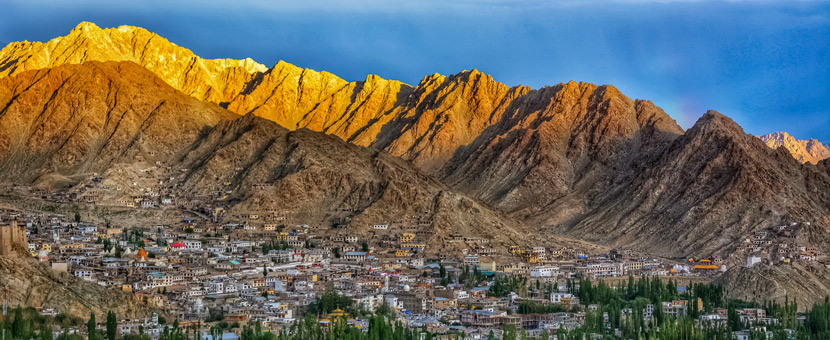 Parang La Trekking Tour Itinerary
Day 1

Travel from Delhi to Leh

First, you'll fly into Delhi and meet a tour representative on arrival. After a meet and greet, you'll transfer to a domestic airport for your flight to Leh, a hub for adventure enthusiasts. Once you arrive in Leh and check into your hotel, you'll have the rest of the day to relax! Do note that you've just landed in a city that sits 3,500m above sea level, so it's essential to get acclimatized before embarking on the trekking adventure. While you're here, you may want to check out the Leh market, which sells jewelry, antiques, and souvenirs.
Overnight Location: Hotel in Leh (3,500m / 11,482ft)
Distance: None
Meals: Lunch, dinner
Day 2

Discover the Sankar, Spituk and Phyang Gompas

After a delicious breakfast, get ready for a day of sightseeing! Begin with checking out the 18th-century built Sankar Gompa, which sits upon a slope just 3 kilometres from Leh. Next, admire how the Spituk Monastery overlooks the Indus Valley below. Cap off your day of sightseeing by marvelling at the Phyang Gompa, which has been around since the 16th century.
Overnight Location: Hotel in Leh (3,500m / 11,482ft)
Distance: None
Meals: Breakfast, lunch, dinner
Day 3

Transfer to Karzok

Enjoy a tasty breakfast before hopping in a vehicle and transferring to Karzok. En route, stop for a refreshing, energizing dip in the hot springs in Chumathang. Once you arrive in Karzok, you'll set up camp for the night. In the afternoon, enjoy a visit to Tsomoriri Lake, the sparkling lake painted with a compilation of blue hues and backed by snow-capped peaks.
Overnight Location: Camping in Karzok (4,595m / 15,060ft)
Distance: None
Meals: Breakfast, lunch, dinner
Day 4

Hike along Tsomoriri Lake

Get ready for your first day trekking through Ladakh's backyard on foot! Today's walk winds along the Tsomoriri Lake. Admire how the saturation of the blue hues change brightness as you hike. Eventually, your camp, situated in Kyangdom, will emerge into view. Take your time basking in the views of the Parilungbi rangel. Fun fact: Kyangdom means "Kingdom of the asses." It's named after the wild donkeys (kiang) that roam the area.
Overnight Location: Camping in Kyangdom (4,595m / 15,060ft)
Distance: 4-5 hours
Meals: Breakfast, lunch, dinner
Day 5

Hike to Norbu Sumdo

After breakfast and packing up camp, descend by the shimmering lake and pass by nomad camps as you hike. Keep your eye out for donkeys and maybe you'll make a friend! Within 4-5 hours, you'll reach a vast area where you'll set up camp for the night.
Overnight Location: Camping in Norbu Sumdu (4,400m / 14,435ft)
Distance: 4-5 hours
Meals: Breakfast, lunch, dinner
Day 6

Hike to Umlung Camp

After walking for an hour, you'll come across the Old Tibetan border, where a river flows. Change into sandals here and wait for your guide and helpers to determine the best point to cross. Once you walk through the flowing stream, enjoy winding along the riverbed. The gentle elevation paired with the array of nomad camps spanning this route allows you to take it easy and revel in the scenery as you walk. Expect to have lunch at one of these camps! By the afternoon, you'll reach Umlung Camp, where you'll spend the night.
Overnight Location: Camping at Umlung Camp (4,700m / 15,490ft)
Distance: 5-6 hours
Meals: Breakfast, lunch, dinner
Day 7

Hike to Mountain Camp

Prepare to hike deeper into the wilderness today, gaining more elevation as you go. The trail carries you to more remote views, closer to the snow-capped peaks, and through trekking camps. Do note that you're approaching 5,000m above sea level! After hopping across some rivers, you'll reach Mountain Camp for the night.
Overnight Location: Camping at Mountain Camp (4,850m / 15,912ft)
Distance: 5-6 hours
Meals: Breakfast, lunch, dinner
Day 8

Hike to Glacier Camp

Gain higher ground on this hike from Mountain Camp to Glacier Camp today. Admire the views below as you get even closer to 5,000m above sea level. Embark on a steeper ascent today, one that has you crossing three rivers. Finally, rest your body at Glacier Camp for the night. Do note that today's trek can be quite cold or pleasantly warm, so prepare for both possibilities.
Overnight Location: Camping at Glacier Camp (4,900m / 16,067ft)
Distance: 5-6 hours
Meals: Breakfast, lunch, dinner
Day 9

Hike to Parang La Camp

Get ready for the longest day yet! Wake up before dawn and begin walking. Start by meandering across glacial streams before snaking up to a viewpoint to Glacier Camp below. After crossing the glacier again and encountering an ice wall, you'll reach the pass. Once you reach the pass, you'll yell thank you to the gods, string your prayer flag, and appreciate the jagged ridge of Spiti! Embark on a tough steep descent to a river, where you'll have lunch. Before you reach your destination, be prepared for a climb to your overnight camp, which sits in beautiful pastures.
Overnight Location: Camping at Parang La Camp (5,700m / 18,700ft)
Distance: 9-10 hours
Meals: Breakfast, lunch, dinner
Day 10

Hike to Kibber

Today's scenery changes from rock and snow into pastures blanketed in flowers. Travel from the more remote Parang La Camp to your first village since the trek began, Kibber. Spend your last night in a tent, but take advantage of the beer and hot showers!
Overnight Location: Camping in Kibber (4,205m / 13,795ft)
Distance: 5-6 hours
Meals: Breakfast, lunch, dinner
Day 11

Check out the Kyi Monastery

Say goodbye to the helpers, cook, and ponies that worked to make the last few days in the Himalayas a memorable experience and drive to the Kyi Monastery. This monastery has a remarkable history: it was built in the 14th century, but the Mongols pillaged it in the 17th century, and in the 19th century, it underwent three attacks. But it still stands tall today! Afterward, you'll head to Kaza for a comfortable, rewarding stay in a guesthouse.
Overnight Location: Guesthouse in Kaza (4,166m / 13,667ft)
Distance: None
Meals: Breakfast, lunch, dinner
Day 12

Drive to Manali

After breakfast, hop in the car and head to Manali. Admire the stunning views of the Chanra Bagha ranges and Kunzum Mata Temple of the Kunzum pass en route! Upon arrival in the postcard-painted Manali, check into your hotel. Spend the rest of the day at your leisure.
Overnight Location: Hotel in Manali (2,050m / 6,725ft)
Distance: None
Meals: Breakfast, dinner
Day 13

Travel to Delhi

Enjoy a slow, relaxing morning before embarking on a long travel day. Start by transferring to Chandigarh, where you'll hop aboard the Shatabdi Express for a train ride to Delhi. You'll enjoy dinner while you're on the train. Once you arrive in Delhi, a tour representative will meet you. Transfer to your hotel and relax for the rest of the night.
Overnight Location: Hotel in Delhi (216m / 709ft)
Distance: None
Meals: Breakfast, dinner
Day 14

Explore Delhi and depart

Get ready for a sightseeing day around New Delhi and Old Delhi! In Old Delhi, you'll visit the largest mosque in India, Jama Masjid. Expect to stop by the Red Fort and Raj Ghat. Then, embark on a short Rickshaw ride to Chandni Chowk, a bustling commercial area in Delhi with some historical value! In New Delhi, visit the unrusted Qutub Minar, built in the 12th century. Then, check out Humayun's Tomb and drive by the India Gate. Afterwards, you will be transferred to the airport for your flight. Goodbye, India!
Overnight Location: None
Distance: None
Meals: Breakfast

Book Now
Parang La Trekking Tour Price and Dates
This guided trekking tour to Ladakh in India is always run as a custom tour for your group only and the price depends on the size of your group.
The best time to travel to Ladakh in India for trekking is from April to September.
Prices of Private Guided Parang La Trekking Tour
Have your own private tour with just your group! Prices below are per person:
Guided Groups of 6: $1,925 USD per person
Guided Groups of 7-9: $1,525 USD per person
Guided Groups of 10-14: $1,425 USD per person
Book Now
Accommodation on Parang La Trekking Tour
This tour will have you staying in a combination of hotels and alpine tents at overnight campsites. When you're not camping, expect to stay in 2-4-star hotels. The hotels provided come with modern amenities that elevate your comfort. Do note that rooms are double occupancy, but you can always upgrade to single occupancy for an additional fee. Single travellers are also required to pay a supplement.
In some cases, the accommodation listed below may be swapped for other similar accommodations.
Single Rooms and Solo Travelers
You can pay a supplement to have a private room in a hotel when travelling with your group. It's also possible to match single travellers up.
Hotels on Standard Tour
Hotel Kanglachan in Leh ★★★
This charming, quaint hotel provides the necessities to keep you comfortable during your stay. Enjoy the welcoming vibes and on-site restaurant!
Enjoy sleeping under the stars! You'll camp in beautiful locations along the trail, where all necessary equipment will be provided.
Snowcrests Manor in Manali ★★★★
Snowcrests Manor offers views of the Himalayas towering in the background. This hotel has an array of amenities, including an on-site restaurant and bar.
Hotel The Royal Plaza in Delhi ★★★★
Enjoy a sprinkle of luxury here. During your stay, let your body unwind in the indoor or outdoor pool or head to the spa for an added boost of relaxation.
What's included in the Parang La Trekking Tour?
Meals
13 breakfasts, 11 lunches, and 13 dinners are included.
Accommodations
Accommodations for 13 nights is included.
Transportation during the Tour
Transportation is included for transfers to the different locations, pick-up, and drop-off spots throughout the tour. The flight from Delhi to Leh is not included.
Also Included
Guide
Camping and permit fees
Trekking arrangements: tents, cook, ponies, helpers, one-inch mattresses
Toilet tent
Not included
Flights to and from Delhi
Tour guide gratuity
Personal necessities such as drinks during mealtimes and laundry
Sleeping bags
Insurance
Optional Extras
Extra nights in Delhi before or after the tour
Flights between Delhi and Leh, $216 USD per person (prices vary based on availability)
Sleeping bag rental - $13 USD per day
Frequently Asked Questions about Parang La Trekking Tour
Trans India Holidays was founded nearly 30 years ago in New Dehli, India. They grew their team from four dedicated travellers to 100 energetic guides and trip planners.
Trans India strives to provide the best possible value for client's money, continually searching for ways they can upgrade their service and experiences.
Offering a range of tour styles, Trans India operates cultural, religious, adventure, wildlife, culinary, family-friendly, and sporting tours.
Looking after each little detail from the perfect hotel room to booking your tee time for you, Trans India knows how to make a holiday in India as unforgettable as possible.
Learn More
Is this tour for me?
This tour is rated as a 5 / 5. This tour travels through some rugged, challenging terrain at a high altitude. You will also spend 8 nights camping in the mountains in high altitudes. Travellers will get the most out of the tour if they are comfortable hiking at altitude and camping.
Local Guide
Ask a Question
Got any questions regarding the tour? Interested in promotions for groups or want to customize this tour to fit your needs? We are here to help you!
Ask a question
SALE! Well, not yet.
Let me know when this trip goes on sale.
Notify me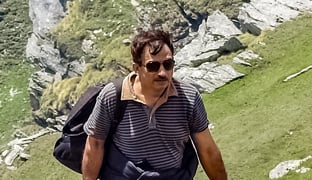 Rajiv has been working as a guide since 1996, and fell in love with sharing the ancient cultural and social roots of India with travellers. Rajiv believes that the diversity of India's different regions in terms of food, language, and culture makes travelling the country an experience like no other. Rajiv runs all kinds of tours, but especially enjoys trekking tours. He's climbed mountains up to 8,000 feet in -10 degrees with groups and considers those to be his greatest achievements as a guide.
Q & A
Q:

What is your favourite trip to lead?

A:

I enjoy giving people walking tours of the city, because that's the best way to give a vivid introduction to the country and also because there is an element of surprise on the streets. It cannot be controlled or planned, and I immensely enjoy presenting that world to them.

Q:

What is one experience anybody visiting your country should have?

A:

Learning to cook traditional Indian food.

Q:

What is one local dish or drink that visitors absolutely have to try?

A:

Masala Dosa, it's very tasty.

Q:

What is the best part about guiding?

A:

Providing them with more than they expected and noticing and taking care of any discomforts the guests might experience. Sometimes the guests don't say it, so as a guide you have to be very attentive to that.