Raft among incredible canyon views along the stunning Apurimac River
Get away from it all, go wild, and experience the thrill of a lifetime on the 4-day Ultimate Apurimac Rafting Adventure. Let the soaring black and granite canyons surround you and lose yourself in the roaring of the river as your raft rides through the Apurimac's Class III-IV rapids.
But the whirlwind of phenomenal Peruvian views doesn't stop at the river and deep canyons (claimed to be some of the world's deepest). The evenings will have you sharing campfire stories with your raft mates under a blanket of stars on pristine, remote beaches.
While the rapids may be fierce at times, even newbies to the rafting world can take on this epic 4-day adventure tour!
Highlights of the Ultimate Apurimac Rafting Adventure
Get lost in some of Peru's best scenery, like the impressive black and granite canyons flanking the Apurimac River.
Spend three nights camping at secluded, remote beaches, where the hums of the river act as your natural white noise.
Raft through Class III and IV rapids—following the trusted experience of your guide—and feel your adrenaline spike!
Enjoy relaxing floating periods, giving yourself a chance to bask in the scenery as you ride along this sacred river to the Incas.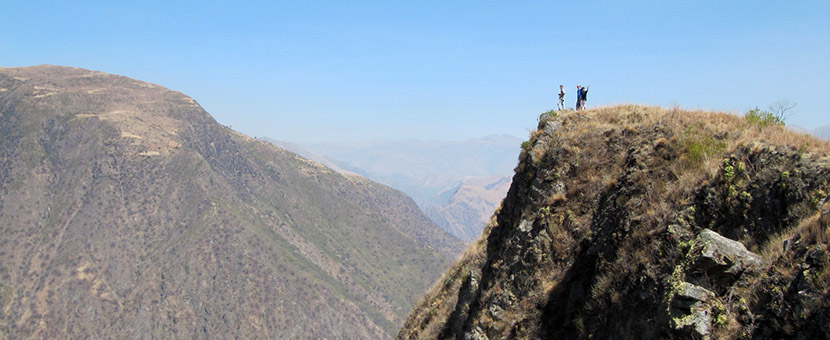 Ultimate Apurimac Rafting Adventure Tour Itinerary
Day 1

Arrival and First Rafting Adventure

Are you ready for your epic rafting adventure? Four days of pure, natural entertainment await! You'll meet up in Cusco before travelling the scenic drive to Apurimac Canyon. Look out for the imposing Vilcanota mountain range!

After descending into the canyon, you'll hop out of the car and board your raft. Experience a mixture of Class III and IV rapids and some chilled-out floating periods. At some points, you'll stretch your legs and explore waterfalls and colonial bridges. Afterwards, spend your first night camping at a deserted beach and chatting over the fire with your raft mates.
Overnight Location: Camping at a remote location
Meals: Lunch, dinner
Day 2

Rafting and Wildlife Spotting

Expect to encounter a montage of incredible Peruvian views today! Like yesterday, you'll experience a blend of intense rapids and relaxing floats. Look out for torrent ducks, otters, Andean foxes, and possibly condors thriving in their natural habitats.

Later, enjoy another night below the stars on a secluded beach.
Overnight Location: Camping at a remote location
Meals: Breakfast, lunch, dinner
Day 3

Enter the Granite Canyon

Prepare for even more breathtaking views as you enter the Granite Canyon. You'll raft through Class II and III rapids, and you may have to portage some areas.

Spend your third night in a row camping in a remote location amid canyon walls.
Overnight Location: Camping at a remote location
Meals: Breakfast, lunch, dinner
Day 4

Exhilarating Rapids

Get ready for an adrenaline rush as you raft through roaring sections of the river. Some fierce rapids may force you to get out and portage!

Soon, you'll leave the canyon walls, which is where you'll hop out of your raft and travel by the Salkantay mountain range back to your hotel.
Overnight Location: None
Meals: Breakfast, Lunch

Book Now
Ultimate Apurimac Rafting Adventure
This guided rafting tour in Peru is run as a custom tour for your group and the price depends on the number of people in your group.
Prices below are per person:
Guided solo travellers: $3,625 USD
Guided groups of 2: $1,925 USD
Guided groups of 3: $1,350 USD
Guided groups of 4-5: $1,025 USD
Guided Groups of 6: $1,125 USD
Guided groups of 7: $895 USD
Guided groups of 8: $825 USD
Guided groups of 9: $815 USD
Guided groups of 10+: $750 USD
Book Now
Accommodation on Ultimate Apurimac Rafting Adventure
This adventure tour will have you camping in secluded, remote locations along the Apurimac River and spending a night in a hotel. You will be provided with all camping gear except for your sleeping bag.
Single Rooms and Solo Travellers
You can opt for a single tent on this trip.
Hotels on Standard Tour
Camping along the Apurimac River
Spend three nights camping at secluded, remote beach sites along the Apurimac River!
What's Included in the Ultimate Apurimac Rafting Adventure?
Meals
3 breakfasts, 4 lunches and 3 dinners are included on this tour.
Accommodations
You will be provided with camping equipment (except sleeping bags) for three nights.
Transportation during the Tour
Transportation for yourself and your luggage is included throughout the tour starting from pick-up in Cusco on day 1, to drop-off in Cusco on day 4.
Also Included
Guide
Whitewater safety equipment
Camping gear (except for sleeping bags)
Not included
Flights to and from Cusco
Personal expenses
Drinks or snacks
Tour guide gratuities
Optional Extras
Single occupancy upgrades
Additional nights before or after the tour in Cusco
Sleeping bag rental in Cusco
Frequently Asked Questions about Ultimate Apurimac Rafting Adventure
Amazonas Explorer has been running high-end adventure travel tours in Peru for over 30 years. They offer both customizable and pre-set tours so your group can choose the perfect adventure.
British owned and Peruvian operated, Amazonas Explorer adheres to the highest European standards using the finest equipment available.
Amazonas Explorer knows you may only visit Peru once, so they aim to make that experience exceptional.
Learn More
Is this tour for me?
This tour is rated as a 4/5. You will be rafting through sections of Class III and IV rapids and camping in the wild, but those who haven't tried white water rafting before are still welcome! We recommend being reasonably fit and comfortable in and around the water to get the most out of this tour.
Local Guide
Ask a Question
Got any questions regarding the tour? Interested in promotions for groups or want to customize this tour to fit your needs? We are here to help you!
Ask a question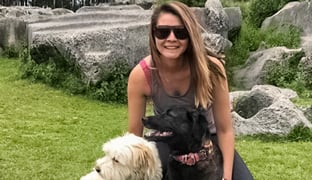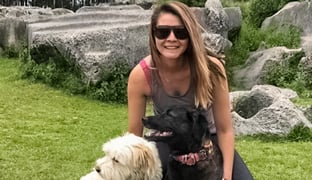 Andrea has been designing tours with Amazonas Explorer since 2015. She moved to Cusco to take advantage of the fantastic hiking and be immersed in nature. Helping clients explore Peru is her dream job, and seeing new travellers fall in love with the country inspires her to create the best itineraries possible. While she's an avid hiker and adventurer herself, she also loves sharing the culture and cuisine of Peru through her tours.
Q & A
Q:

What is your favourite trip that you offer?

A:

The Sacred Valley of the Incas Hiking Adventure is a once in a lifetime experience I encourage all of my clients to have. The combination of day hikes really showcases the best of Cusco, the Sacred Valley, and of course Machu Picchu. Every day you hike to beautiful places, see incredible ruins, and meet lovely locals. You also get to stay in a beautiful private villa with your own private guide, driver, and even chef!

Q:

What is an unforgettable local experience you've had?

A:

Part of my job is to test services and visit our suppliers to later be able to sell it to the right clients. One of the tours that I tried recently and I really enjoyed was visiting a local community and working the land with them. It made me really appreciate the food that I have on my table every day. The sacrifices the locals make when working their farms. Without them, we wouldn't have anything healthy to eat.

Q:

What is one experience anyone visiting Peru should have?

A:

For me, travelling is not only visiting archaeological sites. It is meeting the local people, learning about their customers, and expanding our knowledge of how people live in another part of the world. This will give us another perspective on the world and life.

Q:

What do your guests say they like best about the trips you create?

A:

They say that they felt that the entire trip was exactly what they were looking for and exceeded their expectations. I always go the extra mile to make sure my clients get the right trip and make the most of their precious holiday. I look forward to working with you all to create these unforgettable memories.