Explore the diverse landscapes of the Canadian west coast on a self-drive adventure
Spend 19 days exploring the incredible Canadian west coast on the Vancouver Island and the Canadian Rockies self-drive tour. This is the ultimate road trip, crossing Vancouver Island and the Inner Passage before bringing you to the mainland to cross the mountains all the way to Calgary.
You'll love having the freedom to go at your own pace and choose how you want to explore the natural wonders so plentiful along the way. At each stop, you'll have the chance to decide if you want to go on an epic all-day hike or if you'd rather take a leisurely stroll to soak in the scenery. This self-drive expedition takes you to famous sites like Banff and Jasper to witness the full majesty of the mountains. It also includes quieter, less-visited spots like Prince Rupert and Campbell River, giving you the full west coast experience on one in-depth tour.
Highlights of the Vancouver Island and the Canadian Rockies Self-Drive
Experience the power of the Pacific Ocean as you hike along the beach in Tofino.
Immerse yourself in mountain culture as you visit the northern communities of the Rockies.
Hike in some of the most famous scenery in the country when you visit Jasper, Banff, and Lake Louise.
Look for wildlife by boat, car, and on foot as you explore the different west coast habitats.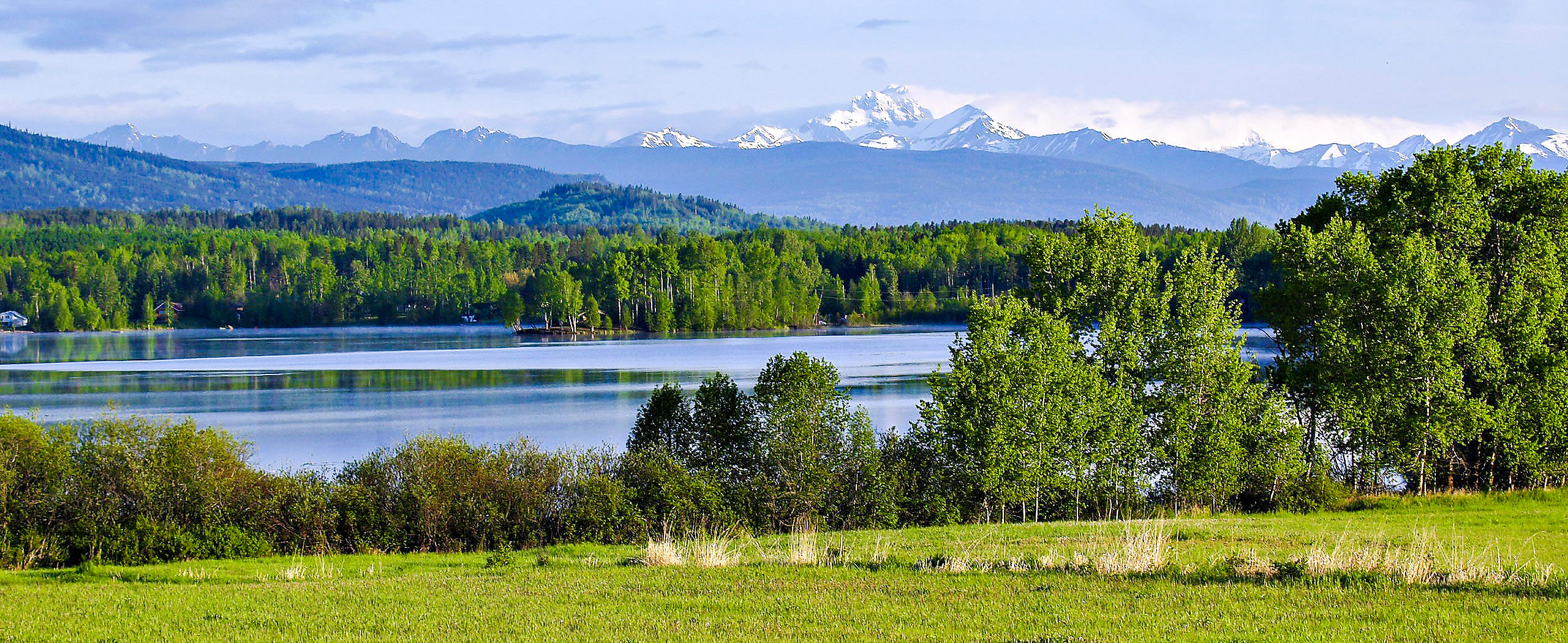 Vancouver Island and the Canadian Rockies Self-Drive Itinerary
Day 1

Arrival

When you arrive in Vancouver you can pick up your car rental from the airport and head to your first hotel to check in.
Overnight Location: Hotel in Vancouver
Distance: None
Meals: None
Day 2

Journey to Vancouver Island

Begin your day with a brief exploration of Vancouver! This city sits between the mountains and the ocean and has plenty to offer on top of its spectacular skyline. You'll take the scenic ferry ride to Vancouver Island and check into your hotel in Victoria.
Overnight Location: Hotel in Victoria
Distance: 110km
Meals: None
Day 3

Explore Victoria

Today you can explore the beautiful downtown area of Victoria and take a walk through its flower-clad parks or along the stunning coastal walkways. Our tip? Look for the Belgian waffle cart along the harbourside walk on busy summer days.

You can choose to book an optional 20-minute seaplane flight that will tour the city and give you stunning ocean and mountain views.
Overnight Location: Hotel in Victoria
Distance: None
Meals: None
Day 4

Drive to Tofino

Take the scenic road from Victoria to Tofino, making sure to stop in some of the charming towns along the way. When you arrive, you'll have many hikes to choose from along the rugged pacific beaches or through the rainforests.
Overnight Location: Hotel in Tofino
Distance: 320km
Meals: None
Day 5

Hiking in Pacific Rim National Park

Enjoy the many quiet trails that explore the rainforests of the Pacific Rim National Park and take a stroll down the miles of beautiful beaches. You'll also take a zodiac boat tour to look out for various marine animals, including whales depending on the time of year.
Overnight Location: Hotel in Tofino
Distance: None
Meals: None
Day 6

Giant Trees and Drive to Campbell River

Enjoy a quiet drive to Campbell River. On your way, stop at the famous Cathedral Grove where you can take a short hike to explore the stand of giant Douglas Firs that includes trees that are over 800 years old.
Overnight Location: Hotel in Campbell River
Distance: 270km
Meals: None
Day 7

Explore Strathcona Park

You have all day to hike and explore the trails and diverse vegetation in Strathcona Provincial Park. You have the option to book a zodiac wildlife boat tour to look for marine animals and seabirds if you'd like.
Overnight Location: Hotel in Campbell River
Distance: None
Meals: None
Day 8

Reach the Top of Vancouver Island

Today you'll be driving to the northernmost point of Vancouver Island. Take a break from your drive for a hike in beautiful Elk Falls Provincial Park. Arrive in Port Hardy (a popular fishing destination) and check in for your last night on the island.
Overnight Location: Hotel in Port Hardy
Distance: 240km
Meals: None
Day 9

Ferry Ride to Prince Rupert

To get back to mainland BC you'll need to take another ferry ride across the strait. This trip is a much longer ferry, however, it is very scenic as you sail through the pristine coastal islands.
Overnight Location: Hotel in Prince Rupert
Distance: 520km
Meals: None
Day 10

Mountain Drive to Smithers

Take the road through the spectacular mountainous landscape and cross the Skeena Valley. Stop for a break in Ksan to visit the museum and learn about the local indigenous culture. Your day ends in the remote mountain town of Smithers, where you'll stop for the night.
Overnight Location: Hotel in Smithers
Distance: 340km
Meals: None
Day 11

Enjoy a Day in Smithers

Smithers is well known for its fishing and enthusiasm for all outdoor activities. Go for a quiet hike or participate in one of your favourite outdoor pass-times before you start the drive onwards to Prince George.
Overnight Location: Hotel in Prince George
Distance: 375km
Meals: None
Day 12

Journey to Jasper

This morning you'll begin your drive to Mount Robson. This is a great place to stop and take a walk to admire the highest mountain in the Canadian Rockies. From there you'll continue your drive to Jasper.
Overnight Location: Hotel in Jasper
Distance: 375km
Meals: None
Day 13

Enjoy Jasper National Park

The view of the turquoise Maligne Lake against towering snow-capped peaks is one of Canada's most iconic scenes. Spend the day hiking in the beautiful alpine meadows filled with wildflowers. End the day with a scenic boat cruise on the lake.
Overnight Location: Hotel in Jasper
Distance: None
Meals: None
Day 14

Hike and Explore Jasper

Today you have a second day to hike and explore beautiful Jasper National Park. If you would rather see another area, you can also take a short trip to Mount Edith Cavell or Pyramid Lake.
Overnight Location: Hotel in Jasper
Distance: None
Meals: None
Day 15

Drive the Icefield Parkway

Leave behind one of the jewels of the Rockies as you drive towards another. Take the scenic drive down the Icefield Parkway towards Banff. Today you can book the optional Snow Bus Glacier Tour on the Columbia Icefield.
Overnight Location: Hotel in Banff
Distance: 290km
Meals: None
Day 16

Explore Banff

Banff is a charming mountain town, famous for its skiing, hot springs, and the azure Moraine Lake. Spend today hiking in the national park, at the lake, or on Sulphur Mountain. You can also book one of the optional activities like the Banff Tour and Wildlife Discovery, or the Banff Hot Springs.
Overnight Location: Hotel in Banff
Distance: None
Meals: None
Day 17

Discover More in Banff or Lake Louise

Today you have a second day to spend in this spectacular national park. Take another of the many hikes, spend some time wandering the Banff main street, or visit nearby Lake Louise to experience another of the beautiful glacial lakes of the Rockies.
Overnight Location: Hotel in Banff
Distance: None
Meals: None
Day 18

Road to Calgary

After your final night in the mountains, you'll begin the drive to Calgary. You can choose to spend the day exploring the shops and restaurants in the city and take a walk along the river.
Overnight Location: Hotel in Calgary
Distance: 120km
Meals: None
Day 19

Tour Concludes

This morning your tour officially ends. Drop off your rental vehicle at the airport and begin your journey home, or onto your next destination.
Overnight Location: None
Distance: None
Meals: None

Book Now
Vancouver Island and the Canadian Rockies Self-Drive Tour Price and Dates
This self-guided driving and hiking tour in Western Canada is run as private tour for your group only, and the price per person depends on how many people are in your group.

Prices below are per person:
Self-guided groups of 2+: $3,125 USD per person
Book Now
Accommodation on the Vancouver Island and the Canadian Rockies Self-Drive Tour
This tour is based in hotels. Hotels on this trip are standard 3-star accommodations with comfortable rooms that have been specially chosen for their convenient locations along your route.
In some cases, the accommodation listed below may need to be substituted for other comparable accommodations.
Single Rooms and Solo Travellers
Rooms are double occupancy. Solo travellers are required to pay a supplement and single rooms are by request only and may incur additional fees.
Hotels on Standard Tour
Welcome to Vancouver! Settle in and sleep off any jetlag at your comfortable hotel.
Victoria draws visitors year-round for its pleasant climate, undeniably kind and laid-back people, and charming downtown core. Check out the Inner Harbour, Cook Street Village, and Dallas Road.
You'll feel like you've stepped into a mystical land when you see the sandy beaches in Tofino at the edge of the forest. This popular surf town keeps its cool and hasn't been over-developed.
This mid-island adorable town has rustic charm written all over it. Make sure to try some local salmon after a full day of exploring the surrounding nature.
Expect to be amidst the fishermen up in Port Hardy, where you'll enjoy a calm night.
See all that Prince Rupert has to offer from the comfort of your carefully chosen hotel.
Your room in Smithers is a great place to recoup after a day of driving and exploring.
Enjoy northern British Columbia, where fewer tourists roam but natural beauty still abounds.
Relax in a cozy 3-star standard hotel surrounded by immense mountains. Stroll the streets and take your pick of various top-notch restaurants and bars.
Revel in this iconic mountain town that has graced many magazine covers. Wander the charming streets and admire the peaks around you.
Calgary is a metropolitan city with tons of restaurants and attractions to see, so you may not be spending much time in your room here!
What's Included in the Vancouver Island and the Canadian Rockies Self-Drive Tour?
Meals
No meals are included in this tour.
Accommodations
Accommodations for 18 nights are included. Accommodations before the tour in Vancouver and after the tour in Calgary are not included but can be added as a supplement.
Transportation during the Tour
This is a self-drive tour, so you'll be provided with a rental vehicle for the duration of the itinerary.
Also Included
Standard vehicle rental, Category B
Ferry on Day 2 and Day 9
Zodiac whale watching
Maligne Lake scenic cruise
Canadian taxes
24/7 access to helpline
Not included
Travel insurance
Flights
Personal expenses
Optional activities
Meals, drinks, or snacks not previously mentioned
Entrance fees to national parks
Gratuities for tour guides or other staff if desired
Vehicle insurance
Visas if required
Fuel
Optional Extras
Additional nights before or after the tour
Single occupancy upgrades
Optional activities or excursions:

Seaplane aerial tour from Victoria
Wildlife watching zodiac tour in Campbell River5
Guided tour of Columbia Icefields glacier on a snow bus
Entrance to Banff Hot Springs
Banff tour and wildlife discovery
Frequently Asked Questions about Vancouver Island and the Canadian Rockies Self-Drive
In the two decades since Toundra Voyages Inc. was founded in 1998, the company has become North America's go-to travel agency in customized independent and group tourism.
Tounda takes a flexible, responsive approach to developing adventure travel tours. By listening to the wants and wishes of travellers, they've been able to create memorable, affordable tours complemented by impeccable service.
Toundra's mission is to create and organize tailor-made travel. They select, adapt, and personalize travel experiences in North America for each and every guest, ensuring your adventure is one you'll never forget.
Meeting your expectations is just the beginning of what Toundra aims to accomplish. Exceeding them by providing exceptional experiences in beautiful North America is their standard, and their track record of knockout customer service and customized tour planning speaks for itself.
Learn More
Is this tour for me?
We rate this tour as a 1/5. This tour offers you the flexibility to choose the physical activities you participate in so that you can tailor the difficulty level to suit your needs. There are very easy hikes and walks you can take, or you can challenge yourself to much more difficult excursions.
Ask a Question
Got any questions regarding the tour? Interested in promotions for groups or want to customize this tour to fit your needs? We are here to help you!
Ask a question