Rock climbing and coaching at their best with no boys allowed
Girls Rock! There is something special about going on a rock climbing tour for women, led by women. On this coaching tour, you'll be introduced to the town of Rodellar, Spain – a climbers' paradise. Open to female climbers of all ages and ability levels, the tour will be designed to fit the needs and goals of the group. Personalized coaching will help you improve your skills and gain confidence in a supportive environment.
Spend your time off the rock in the company of other female climbers and enjoy a fun week of community with like-minded women. Whatever you need to take your climbing to the next level, you are sure to find it on the Rodellar Climbing Camp for Women!
Highlights of the Women's Climbing Camp in Rodellar, Spain
Climb the renowned tufas of Rodellar together with other women.
Receive personalized coaching one-on-one with a female professional climbing coach.
Enjoy the beautiful climate and unique culture of Rodellar, Spain.
Hang out both on and off the rock with an amazing group of women who are also fellow climbers.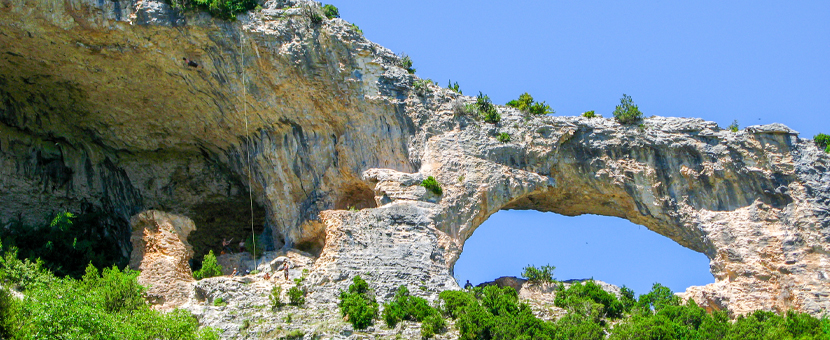 Women's Climbing Camp in Rodellar, Spain Itinerary
Day 1

Arrival

Welcome to Spain! You'll be picked up from Barcelona airport as soon as everyone has arrived. Gather for a Welcome Dinner and get to know each other, including climbing abilities and goals for the week.
Day 2

Warm-up

Get your first introduction to the incredible limestone tufas that make Rodellar a climber's paradise! Climb some warm-up routes and review important safety skills such as belaying, top-roping, and leading.
Day 3-6

Climbing

Gain confidence and experience as you challenge yourself with gradually more difficult routes and terrain. Skills in focus will vary according to the needs of the group but can include lead climbing, redpointing, flash, and onsight skills. Advanced climbers can learn lead belaying and dynamic falls control. Coaches are flexible and will adapt their plans to your needs and goals. The important thing is that everyone has a great time and makes progress toward their goals.
Day 7

Pre-departure Day

Wrap up the week by finishing the projects you started and locking new skills with extra practice. End the week well with a farewell dinner and party, either just girls sticking together or inviting the guys to join us.
Day 8

Goodbye!

Time to say goodbye for this time! You will be dropped off at the airport in time for your return flight.
Note that though rest days are not scheduled, everyone will need one. You know best when you need to rest, so listen to your body and choose your own rest day.

Book Now
Prices for Rodellar Climbing Camp for Women
The dates for this group camp are fixed. Best time to rock climb in Rodellar is from autumn through spring.
Prices for Private Guided Climbing Camp for Women in Rodellar
Although this tour is mainly operated as a fixed-departure tour with group, private guided climbing tours can be arranged too. Please contact us with dates and group size for more information.
Dates and prices to join a group on guided Climbing Camp for Women in Rodellar
Make new friends and join this group climbing camp. Prices below are per person:
Book Now
Accommodation on Women's Climbing Camp in Rodellar, Spain Tour
This is a climber's trip, so the focus is on climbing and the climbing lifestyle.
Accommodations are in climbing hostels or campsites, and these are included in the price. The amenities are basic but adequate and you'll enjoy staying in the fun, relaxed atmosphere of the climbing community.
Hotels on Standard Tour
Camping and climbing hostels ★
Accommodations are in climbing hostels and campsites. The amenities are basic but adequate and you'll enjoy staying in the fun, relaxed atmosphere of the climbing community.
What's included in the Women's Climbing Camp in Rodellar Tour?
Accommodations
Accommodations for 7 nights along the tour in climbing hostels and camps are included.
Transportation during the Tour
Transportation to and from Barcelona International Airport is included, as well as transportation between crags during the week.
Also Included
Coach/Guide
Safety equipment such as quick draws, ropes, harness, helmet
Not included
Food and drinks
Flights to and from Barcelona
Personal equipment including climbing shoes, sleeping bag, headlamp, and backpack
Climbing insurance
Optional Extras
Evening meals can be added at a cost of €15 EUR each. Meals include two dishes and wine.
Frequently Asked Questions about Women's Climbing Camp in Rodellar, Spain
Rockbusters specializes in rock climbing holidays in Europe. Whether you want to spend the summer touring some of the best climbing in Europe, or are looking for a spring climbing holiday in Spain, Rockbusters offers great value climbing holidays that focus on holidays that combine great climbing with the climbers lifestyle. Climbing is the focus on Rockbusters trips.
Learn More
Is this tour for me?
We rate this tour as a 2 / 5. Participants should have some climbing experience.
Ask a Question
Got any questions regarding the tour? Interested in promotions for groups or want to customize this tour to fit your needs? We are here to help you!
Ask a question