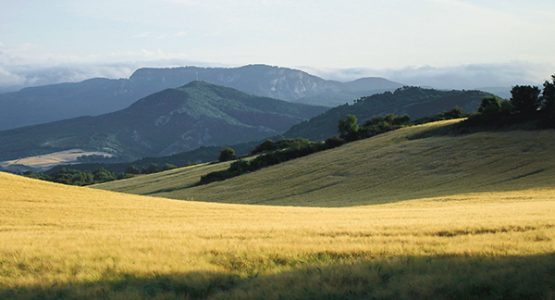 What will you do during your Spain tours? This treasure of a country is filled with culture, amazing food, interesting history, and wonderful hospitality. You'll love any adventure you choose from the beautiful beaches of Andalusia to the jagged peaks of the Pyrenees.
Spain's remarkable landscape is great for cycling tours through rolling hills, trekking through Basque country, and rock climbing in beautiful islands like Mallorca. The most dedicated trekkers, religious or not, come to Spain to check off their bucket-list item of walking the Camino de Santiago. This is just a small sample of the fun to be had in Spain.
Read More
Guided Tours, Spain
Booking guided tours in Spain is the best way to experience unforgettable adventures in this amazing country. Your local guides will take care of the logistics for you, making sure you're set up with only the best lodging, food, and transportation. Your tour guides will lead you on beautiful hiking trails, support you during cycling tours, and show you the best climbing routes. These guides serve as translators, sources of deep, interesting knowledge, and will make sure you're warmly greeted everywhere you venture. Many different guided tours of Spain are available to accommodate all itineraries and budgets, including short group tours, long private tours, and custom guided tours. Let the guides do the hard work so that all you have to do is enjoy your holiday!
Spain Hiking Tours
Beautiful countryside, rugged mountains, and pristine beaches are all sights that you'll see on Spain hiking tours. For a completely unique cultural experience, book a hiking tour of the Basque country on a weeklong walking tour through the Pyrenees. These routes are off the usual tourist trail, providing you with an authentic experience visiting with farmers and enjoying their picturesque mountain villages.
You'll also find hiking tours in the picturesque Balearic Islands, which include Mallorca, one of the best locations in Spain for hiking. Tours up to a week long take you through medieval ruins, to vistas of the emerald ocean surrounding the island, and charming villages with enormous hospitality. But perhaps the most well-known hiking trail in Spain is the Camino de Santiago. If you don't have time to walk the entire Way, a guide can show you the highlights of this ancient pilgrimage route on an introductory tour.
Spain Cycling Tours
Rolling hills, history, and culture make Spain cycling tours and incredible experience. Fully supported tours are available as either small private tours or larger group tours. A cycling tour in Spain allows you to see more of the countryside, but at a pace that's not too rushed.
The beautiful Andalusia region in southern Spain is perfect for a cycling tour, taking you through historical cities like Granada and Seville, where you can admire the Moorish influences and dine on exquisite cuisine. Experience nature preserves, limestone cliffs, and majestic rivers along the route. The Spanish Pyrenees are another popular cycling tour option, full of everything from rugged mountains, rolling plains, and beautiful Mediterranean beaches.
Climbing Tours in Spain
Climbing tours in Spain are incredibly popular with adventure travelers, thanks to the country's vast mountainous terrain and experienced guides. No matter where you are in Spain, this rock climber's paradise offers a range of challenging routes.
One of the best climbing regions in Spain is Montserrat, near Barcelona. Here guides will lead you on easy single pitches to more difficult multi-pitch routes, depending on your skill level. It also makes a great location to learn the sport. You can book additional climbing tours in Spain in the southern Andalusia region, all along the majestic Pyrenees, and throughout the Balearic Islands, including the seaside cliffs of Mallorca.
Northern Spain Tours
A variety of northern Spain tours await all types of adventure travelers planning their holiday. Coastal cliffs, beautiful beaches, and clear blue waters will fill your days on trekking and cycling tours of northern Spain. Small towns with amazing food, great wine, and cozy lodging will split up your tour of the coast, offering the best places to take a breath and relax. Many of these small towns lie in the Basque country, where you'll find some of the warmest hospitality in Europe.
Northern Spain is also home to several incredible cities like Bilbao, where you can tour ultra-modern architecture sitting right next to medieval-era buildings. Just to the south of that is another popular medieval city, Pamplona, known for its heart-pounding Running of the Bulls. There's plenty of other medieval history to see in northern Spain, all along the pilgrimage route of the Santiago de Compostela, which you can experience by car, by bicycle, or on foot.
Spain Scenery
Spain's scenery is representative of the many different cultures and activities that you'll experience during your tour. There are three major mountain ranges in Spain, found in the north, central, and southern parts of the country. These ranges are home to volcanic peaks, deep gorges, and forest preserves full of wildlife. The lowlands are generally dominated by rolling plains, where many of the old medieval towns and villages are spread out among farms. Spain's coastline is no joke, with some of the most beautiful beaches in the world backdropped by towering mountains and cliffs. Spain's islands are much the same, volcanic and mountainous in nature, rimmed by white beaches and emerald waters.
Experience any of these fantastic tours of Spain by booking a tour today. As the rest of Europe is in a deep freeze, enjoy a cycling tour of the Andalusian coast or hit the beaches of Gibraltar. These trusted local guides will see to it that you have a fantastic holiday!
Best Tours in Spain
Read More
Destinations