Discover the favourite pastimes of the Yukon from your wilderness lodge in Kluane
Visit the Yukon for an exciting winter getaway full of snowy fun and peaceful nights. The Winter in Yukon's Kluane National Park takes you to a remote wilderness lodge in a French community in Kluane National Park.
You'll enjoy busy days full of unique winter activities that explore the spectacular mountains and landscapes of Kluane. Explore nature trails on snowshoeing trips and discover the backcountry on exciting snowmobile and dog sledding excursions. After your days out in the cold, you'll appreciate the warm atmosphere of the lodge, where you'll share your meals and stories of your adventures with the other French-speaking guests. Enjoy watching the night sky from the outdoor whirlpool and wait for the Aurora Borealis to appear. Create lifelong memories in the Yukon of exciting arctic activities in the breathtaking northern landscape.
Highlights of the Winter in Yukon's Kluane National Park
Meet the famous sled dogs of the Yukon and take an exhilarating sled ride through the mountains.
Experience the incredible Northern Lights with a photographer who will help you capture the perfect souvenir photo.
Enjoy the snowshoe trails through peaceful forests and race through the frozen terrain on a snowmobile tour.
Experience the timeless northern tradition of ice-fishing on a beautiful alpine lake.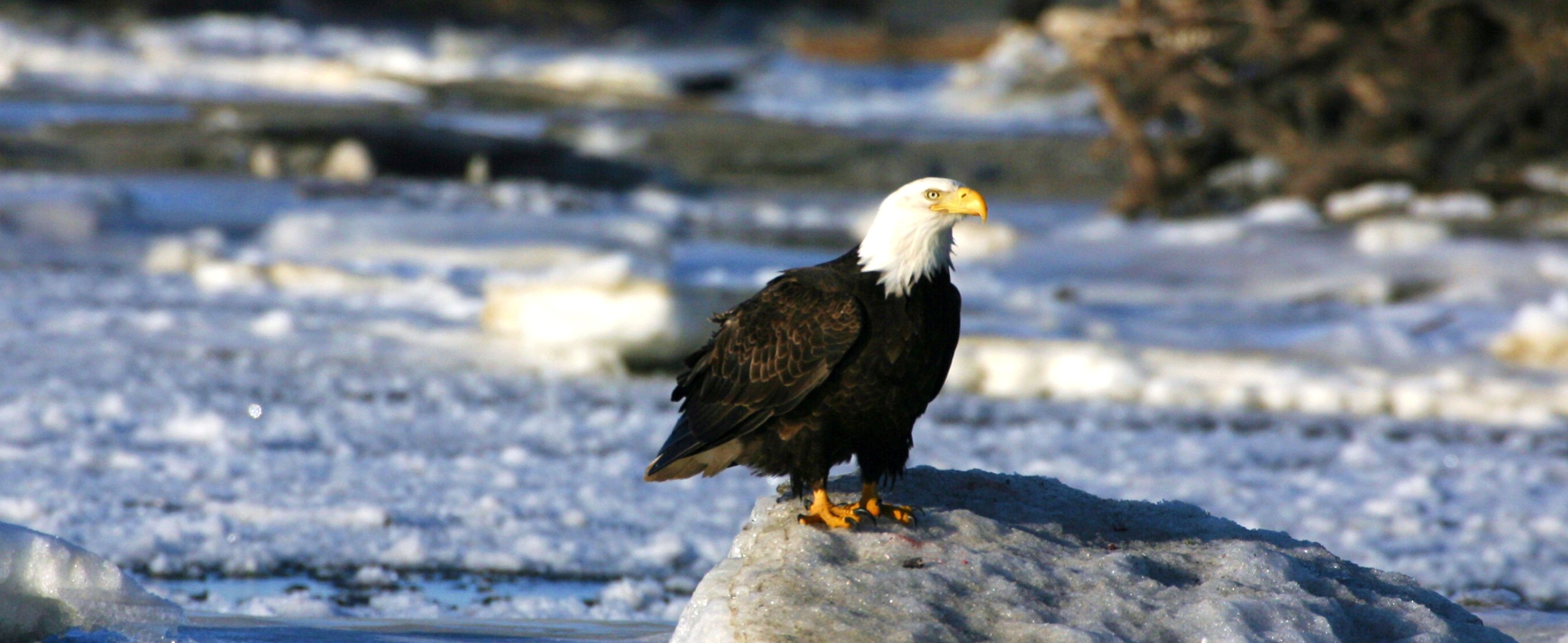 Winter in Yukon's Kluane National Park Itinerary
Day 1

Arrive in Vancouver

When you arrive in Vancouver, your transfer will meet you at the airport to take you to your hotel. Take an evening stroll on one of the beautiful beaches, through a hip neighbourhood, or watch the sunset over the ocean.
Overnight Location: Hotel in Vancouver
Meals: None
Day 2

Explore Scenic Vancouver

You have the whole day to explore this beautiful city that sits between the mountains and the ocean. Take a walk along the seawall in Stanley Park, visit English Bay, the shops on Robson street, or one of the city's many restaurants offering international fare.
Overnight Location: Hotel in Vancouver
Meals: None
Day 3

Travel to Whitehorse

This morning, you'll return to the airport and board your flight to Whitehorse. When you arrive, a transfer will take you to your hotel for your first night in the Yukon.
Overnight Location: Hotel in Whitehorse
Meals: None
Day 4

Arrive at Your Wilderness Lodge

Wake up for your first morning in the north! A shuttle will collect you from the hotel and take you on the Alaska Highway into the Kluane National Park. On the way, you'll pass the tallest mountain in Canada, Mount Logan. You'll immediately feel welcomed when you arrive at the charming log house lodge in the wilderness. Tonight, you can wait for the Northern Lights to appear from the warmth of the outdoor whirlpool.
Overnight Location: Lodge in Haines Junction
Meals: Lunch, Dinner
Day 5

Dog Sledding Adventure

Put on your warm clothes this morning because your first activity is dog sledding! You'll receive some instructions and a safety lesson and meet your friendly team of dogs. Then, you'll spend the next three or four hours exploring the trails where it will be just you, the dogs, and the snow. This evening, you'll want to share tales of your incredible dog sledding adventure with the whole lodge in front of the fire.
Overnight Location: Lodge in Haines Junction
Meals: Breakfast, lunch, dinner
Day 6

Snowmobiling in the Mountains

Today's adventure will be snowmobiling! A guide will take you out to the sled on the fresh snow and will show you the extraordinary mountains and valleys of Kluane that are rarely visited. Tonight, you'll have another chance to watch the spectacular night sky. If the Northern Lights make an appearance after you've turned in, the lodge staff will be happy to wake you up, so you don't miss them.
Overnight Location: Lodge in Haines Junction
Meals: Breakfast, lunch, dinner
Day 7

Ice Fishing and Night Photography

This morning, your views of the rocky peaks that fill the horizon will be from your perch on a frozen lake. After few hours of ice fishing, you might catch rainbow trout, pike, or Arctic char. Regardless of what you catch, you'll have spent another day taking in the incredible Yukon scenery. When the stars come out, you'll watch for the Aurora Borealis with a photographer who will teach you some helpful tricks to capturing the perfect shot of the dancing lights.
Overnight Location: Lodge in Haines Junction
Meals: Breakfast, lunch, dinner
Day 8

Final Day to Explore Kluane

Since today is your last full day in Kluane, you can choose how you want to explore the beautiful wilderness. You can hike or strap on some snowshoes to enjoy the scenery and see if you can spot some wildlife.
Overnight Location: Lodge in Haines Junction
Meals: Breakfast, lunch, dinner
Day 9

Return to Vancouver

In the morning, you can take a final walk through the snowy forests or relax and enjoy the mountain views from the whirlpool. The shuttle will take you to the airport in Whitehorse, where you'll catch your flight to Vancouver.
Overnight Location: Hotel in Vancouver
Meals: Breakfast
Day 10

Departure

This morning, your tour concludes, and you can start your journey home. If you wish to extend your stay in Vancouver, you can add additional nights to your tour.
Overnight Location: None
Meals: None

Book Now
Winter in Yukon's Kluane National Park Price and Dates
This partially-guided tour to Kluane National Park is run as private tour for your group only, and the price per person depends on how many people are in your group.

Prices below are per person:
Groups of 2+: $4,495 USD per person
Book Now
Accommodation on the Winter in Yukon's Kluane National Park
This tour is based on hotel and lodge accommodations. The hotels on this trip are standard 3-star in convenient locations. Your lodge in the Yukon includes all your meals and exciting activities that are symbolic of the north.
In some cases, the accommodation listed below may need to be substituted for other comparable accommodations.
Single Rooms and Solo Travellers
Rooms are double occupancy. Single rooms, including those for solo travellers, are by request and may incur an additional fee.
Hotels on Standard Tour
Welcome to Vancouver! Settle in and sleep off any jetlag at your comfortable hotel.
Stay in downtown Whitehorse in a modern luxury hotel. While you're not out exploring the city or viewing the Northern Lights, you can soak in the rooftop hot tub.
Mount Logan Lodge in Haines Junction ★★★
Retreat to an alpine wonderland at this rustic wilderness lodge. The family-run lodge offers you the perfect home base for your Kluane adventures.
Welcome to Vancouver! Settle in and sleep off any jetlag at your comfortable hotel.
What's Included in the Winter in Yukon's Kluane National Park?
Meals
5 breakfasts, 5 lunches, and 5 dinners are included in this tour.
Accommodations
Accommodations for 9 nights are included. Accommodations before and after the tour in Vancouver are not included but can be added as a supplement.
Transportation during the Tour
Your airport transfers in Vancouver and Whitehorse are included. Your tour also includes roundtrip transportation between Whitehorse and your lodge in Kluane.
Also Included
Snowmobile excursion with guide, and satellite phone
Guided dog sled ride
Guided snowshoe excursion
Guided ice fishing excursion
Northern lights wake up call on 2 nights
Northern lights watching and photo tips (1 night)
Snowshoes rental
Canadian taxes
24/7 access to helpline
Not included
Flights
Meals, drinks, or snacks not previously mentioned
Travel insurance
Personal expenses
Optional activities
Entrance fees to national parks
Gratuities for tour guides or other staff if desired
Optional Extras
Additional nights before or after the tour
Single occupancy upgrades
Optional activities or excursions
Frequently Asked Questions about Winter in Yukon's Kluane National Park
In the two decades since Toundra Voyages Inc. was founded in 1998, the company has become North America's go-to travel agency in customized independent and group tourism.
Tounda takes a flexible, responsive approach to developing adventure travel tours. By listening to the wants and wishes of travellers, they've been able to create memorable, affordable tours complemented by impeccable service.
Toundra's mission is to create and organize tailor-made travel. They select, adapt, and personalize travel experiences in North America for each and every guest, ensuring your adventure is one you'll never forget.
Meeting your expectations is just the beginning of what Toundra aims to accomplish. Exceeding them by providing exceptional experiences in beautiful North America is their standard, and their track record of knockout customer service and customized tour planning speaks for itself.
Learn More
Is this tour for me?
We rate this tour as a 3 / 5. There is some flexibility in this itinerary where you decide if you want to hike or snowshoe. Some of the activities do require a certain amount of upper body control. Please be prepared to spend four or more hours outside in cold temperatures.
Ask a Question
Got any questions regarding the tour? Interested in promotions for groups or want to customize this tour to fit your needs? We are here to help you!
Ask a question