Discover the beauty of the Quebec wilderness as you paddle the Bazin River
Visit the remote Quebec wilderness on the Bazin River Paddling Adventure, embarking on a wet and wild camping holiday you'll never forget! This tour departs from the busy metropolis of Montreal into the deep woods of Mauricie. Don't worry if you're not an expert paddler, you'll receive expert tips to improve your skills during your journey so that you can enjoy the ride on the exciting whitewater sections of the river.
During your voyage down the river, you'll be fully immersed in the wilderness experience. Paddle to a new campsite each night, where you'll prepare your meals with the rest of your group before enjoying an evening campfire. This tour spends 10 days on the Bazin River as you paddle 124 km from Parent to Gatineau River, surrounded by the pristine wilderness of Quebec. It's an unbeatable way to discover canoeing and see Canada as the explorers and fur traders once did along the riverways of Quebec!
Highlights of the Bazin River Paddling Adventure
Discover the excitement of paddling in whitewater as you navigate the river rapids.
Paddle to a new campsite along the water as you canoe down the Bazin River.
Share in the tasks of communal camping by helping to prepare meals and set up camp.
Follow in the footsteps of the early explorers as you discover the beauty of Quebec by canoe.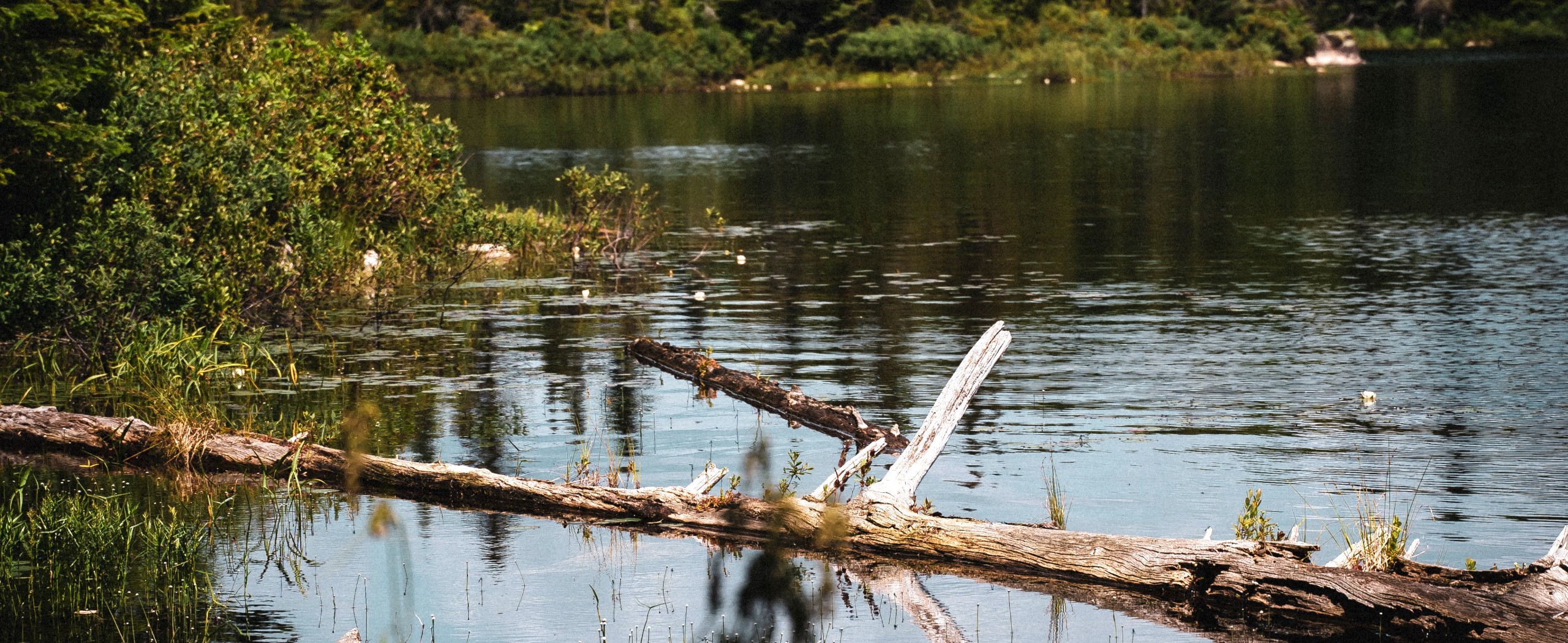 Bazin River Paddling Adventure Itinerary
Day 0

Tour Preparation and Meeting

Your tour officially starts tomorrow, however, you will need to be in Montreal the day before your trip in order to attend today's briefing. During your pre-trip meeting, you'll be outfitted with a life jacket, helmet, and a watertight barrel for you to transfer your luggage into. Your guide will be there to answer any questions and to advise you on how to pack for your adventure.
Overnight Location: None
Meals: None
Day 1

Depart for Parent

Meet your group at Montreal's Central Station and take the train to Parent. During your train ride, you'll be able to get to know your guides and group and watch the scenery as you travel 400km north to this small community.

When you arrive in Parent you'll unload your watertight barrel and canoes and head to your first campsite of the trip. Your guide will go over basic canoe safety and information while you enjoy dinner cooked over an open fire.
Overnight Location: Wilderness camping
Meals: Lunch, dinner
Day 2

Begin Your River Adventure

Today is all about getting to know your canoe! Your guide will help you learn the paddling basics, as well as the strokes you'll need to navigate the rapids on the river. Regardless of your skill level when you started you'll be a confident paddler before the end of the day!
Overnight Location: Wilderness camping
Meals: Breakfast, lunch, dinner
Day 3-10

Bazin River Expedition

The majestic Bazin River will be your home for the next 8 days. Each day your guide will brief you on what to expect on the water and will adjust your timeline to suit the level of the group. Whether you're battling the Class II and III rapids or floating down a peaceful section of water, you'll be paddling about 10 to 15 km each day.

At night you'll be learning how to co-exist with your environment as you camp along the river.
Overnight Location: Wilderness camping
Meals: Breakfast, lunch, dinner
Day 11

The End of Your River Journey

Enjoy a final day of paddling on the beautiful Bazin River. Tonight you'll be preparing your gear for tomorrow's departure before you sit down to your final fireside meal as a group.
Overnight Location: Wilderness camping
Meals: Breakfast, lunch, dinner
Day 12

Return to Montreal

After breakfast, you'll load up the canoes onto the transfer van and start the journey back to Montreal. It is about a 4.5-hour drive, so you'll stop to stretch your legs and grab some food along the way.

Tonight you can celebrate a successful trip over dinner with your group at one of the many excellent restaurants in Montreal.
Overnight Location: None
Meals: Breakfast

Book Now
Bazin River Paddling Adventure Price and Dates
Join a group for an amazing canoeing tour in Quebec!
Important notes:
The departure on July 21st is in French, and the tour on August 6th is in English
The group consists of 4-16 participants
This tour can also be run as a private tour for your group only on your preferred dates, please enquire for the pricing
Prices below are per person, sharing a double tent:
Accommodation on the Bazin River Paddling Adventure
This tour is based in camping accommodations. Completely disconnect as you spend the entire tour sleeping in the wilderness. Your guide will be with you to assist, but you and your fellow travellers will be helping to cook and set up camp. This is true wilderness camping, so you'll have no access to power or running water.
In some cases, the accommodation listed below may need to be substituted for other comparable accommodations.
Single Rooms and Solo Travellers
Tents are double occupancy. Requests for single, triple, or quadruple occupancy are taken as they come and (if able to be accommodated) may incur an additional fee.
Hotels on Standard Tour
Wilderness Camping in Laurentian Mountains
Get ready for the ultimate Canadian camping experience. Enjoy campfires, incredible starry skies, and sleeping in a cozy tent near the river.
What's Included in the Bazin River Paddling Adventure?
Meals
11 breakfasts, 11 lunches, and 11 dinners are included. This is a participatory camping experience, so everyone will pitch in to prepare meals during the journey.
Accommodations
Accommodations for 11 nights are included. Accommodations before and after the tour in Montreal are not included but can be added as a supplement.
Transportation during the Tour
Transportation for you and your luggage is included throughout the tour as outlined in the itinerary. Your train transport from Montreal to Parent and from the river to Montreal by van is included. Airport transfers are not included.
Also Included
Certified expert paddling and wilderness guide (there is an English departure and a French departure available)
Transfer from Montreal to Parent by train
Van transportation to Montreal from Bazin River
Camping and cooking equipment
Canoe rental and safety equipment (2 people per canoe)
Entrance fees where applicable
Not included
Flights
Meals, drinks, or snacks not previously mentioned
Pre and post-tour accommodations
Sleeping bag, pillow, towel
Optional activities
Gratuities for tour guides or other staff if desired
Travel insurance
Airport transfers
GST (5%) and QST (9.915%)
Optional extras available:
Additional nights before or after the tour
Single occupancy upgrades
Optional activities or excursions
Frequently Asked Questions about Bazin River Paddling Adventure
The origins of Windigo date back over four hundred years to the hunt for the Northwest Passage. Sir Martin Frobisher was a principal figure in these early adventures, making several trips to the Arctic. While he didn't find the Passage, he did bestow his name on today's Frobisher Bay, where Iqaluit meets the sea. Little did Martin know that his descendent Charles Frobisher would start an adventure travel company many centuries later!
Since 1996, Windigo has been operating group adventure tours throughout North America. They're proud to show off the very best of this magnificent land, from its highest snow-capped peaks to its longest roaring rivers and everything in between. A team of expert guides bring unrivalled passion to each and every adventure. Traveling with Windigo provides memories for a lifetime!
Learn More
Is this tour for me?
We rate this tour as a 4/5. You don't need to have a lot of paddling experience for this tour, as instruction will be included. However, you need to be in good enough physical shape to paddle for 5 hours each day and there are a few short portages where you'll need to carry your canoe. This tour also requires that you be able to swim.
Ask a Question
Got any questions regarding the tour? Interested in promotions for groups or want to customize this tour to fit your needs? We are here to help you!
Ask a question