Walk the English coastline from Penzance to Plymouth on this 12-day self-guided tour
This self-guided walking tour takes in part of the South West Coast Trail on the South Cornwall Coast. The southern coast of Cornwall is famous for its incredible landscapes.
From dark, rugged cliffs to white sandy beaches in hidden coves, the coastline here is like no other and the South West Coast Path allows you to experience it all on foot. Explore the famous Lizard Peninsula, visit landmarks such as the Lizard Point Lighthouse and Pendennis Castle, and end your tour in the historic city of Plymouth.
You'll be surrounded by the evidence of Cornwall's historic mining industry, and you'll see the spoil heaps from porcelain production that look like snow-capped mountains in the distance. Along your tour, stay in cozy guesthouses and experience warm Cornish hospitality. This self-guided walking tour of the South West Coast Path in South Cornwall is a great mix of adventure by day and comfort by night. It's an experience you're sure to treasure for years to come!
Highlights of South West Coast Path: South Cornwall Coast
Hike along the South West Coast Path as it traces the rugged coastline of southern Cornwall.
Look out over the sea from the top of the Lizard Point Lighthouse at England's southernmost point.
Learn more about Cornwall's history as an important center for the mining and porcelain industries.
Stay in family-run guesthouses, where friendly hosts welcome you with warm Cornish hospitality.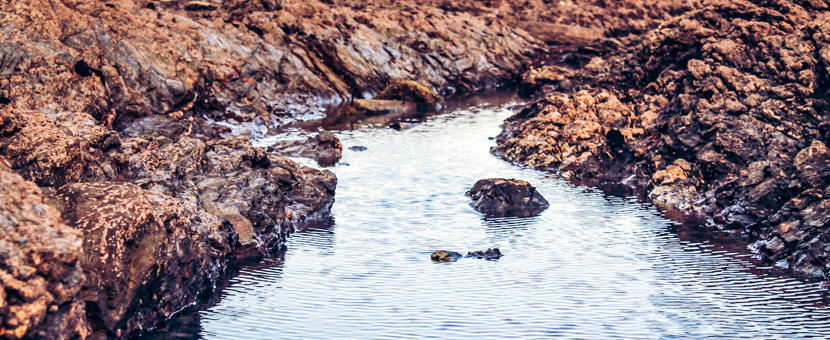 South West Coast Path: South Cornwall Coast Walking Tour Itinerary
Day 1

Arrive in Penzance

Welcome to Cornwall and the town of Penzance! Penzance has a fascinating history, beginning as a fishing village but suffered near total destruction at the hands of the Spanish Armada in 1595. Part of the village survived, though, and its location on the peninsula meant that it welcomed many historic visitors by sea. During summer, this is a pleasant and popular destination. If you have time, St. Michael's Mount is worth visiting. During low tide, you can reach it by causeway. There is also a ferry that runs during high tide.
Overnight Location: Penzance
Distance: N/A
Meals: None
Day 2

Walk to Porthleven

This walking tour lets you start out with a warmup stretch of easy walking. There are few hills on the path between Penzance and Marazion and the path overlooks the beach. If you did not visit St. Michael's Mount from Penzance, you can also reach it from Marazion.

After leaving Marazion, follow the shoreline and when you come to Basore Point, watch for a stone stack called "The Bears". Continuing around Hoe Point, the trail descends to Praa Sands, which is a good place to stop to rest and find refreshments. From here, the path climbs to the top of the cliffs and after ascending and descending several times, you will come to Porthleven where you will spend the night. Porthleven is a fishing town known for its granite harbor from the early 19th Century.
Overnight Location: Porthleven
Distance: 13.75 miles / 22 km
Meals: Breakfast
Day 3

Walk to Lizard Point

Today's route is full of many points of interest, both natural and historic in nature. The terrain is not too difficult today as you move from one fascinating feature to the next. Soon after you leave Porthleven, you'll see a natural sandbar called Loe Bar which separates a freshwater lake from the salty sea water. Here the trail will cross the sands and continue straight ahead to the historic fishing cove of Gunwalloe.

Further along the cliff line, Poldhu Cove has a cafe that is a good place to stop for rest and refreshments. Nearby is the Marconi Monument. Continue on, passing Mullion Cliff, then Mullion Cove and trace the cliff line all the way to Lizard Point. Here at the southernmost point of England you can climb up 85 steps in the lighthouse for a good view. Take note of the multi-banded rock that this area is known for. Spend the night at Lizard Point.
Overnight Location: Lizard Point
Distance: 13.75 miles / 22 km
Meals: Breakfast
Day 4

Walk to Porthallow

As you leave from Lizard Point, expect the trail to ascend and descend as it hugs the cliff line. A series of landmarks relating to communication are here, such as the Lizard Wireless Station, Lloyd's Signal Station, and the Bass Point Station of the National Coastwatch.

When you reach the village of Cadgwith, pause to enjoy the historic thatched houses and old fishing boats before the trail leads you on toward Coverack. Soon after Coverack, follow the trail away from the coast and inland to St. Keverne, then continue north to reach Porthallow, where you will stop for the night. Here in Porthallow is the official halfway point of the over 2,000 mile long South West Coast Path, though it is not the halfway point of this tour.
Overnight Location: Porthallow
Distance: 15.25 miles / 24.5 km
Meals: Breakfast
Day 5

Walk to Falmouth

Today, the tides can affect your trip so check the local tide tables. Places that can only be forded at low tide may force you to add a detour or take a ferry if the tide is high when you get there. Today's route is very scenic and covers relatively gentle terrain.

As you leave Porthallow, cross the grey pebble beach and climb 40 steps up to the cliff top. Follow the path across fields, around Nare Point, and on to Gillan Harbor. If you reach Gillan Harbor at low tide, you can cross it on foot with a short walk. If not, the detour around the creek takes about an hour extra before it returns to the main path. When you reach Helford, cross the Helford River by ferry (fee not included) to get to Helford Passage. Your final destination for today is Falmouth, where the white sands of Gyllyngvase Beach welcome you. There is a lot to see and do in Falmouth, but a visit to Pendennis Castle is recommended.
Overnight Location: Falmouth
Distance: 16 miles / 26 km
Meals: Breakfast
Day 6

Walk to Portloe

Since today's route begins with two ferry rides (fees not included), be sure to check the schedule for these ferries as you plan your day. Leave Falmouth by ferry to St. Mawes, and from St. Mawes there is a linking ferry that takes you to Place.

Your walk begins in Place, where you first follow the path inland but then return to the coast. When you come to St. Anthony's Head, there is a bunker as well as toilet facilities. There are few landmarks between St. Anthony's Head and Portloe, but it is a beautiful walk in the rugged, cliff-filled landscape full of enchanting scenery and stunning views. Portloe is your stop for the night.
Overnight Location: Portloe
Distance: 13.75 miles / 22 km
Meals: Breakfast
Day 7

Walk to Mevagissey

As you leave Portloe, be prepared for a rugged start. You'll cross Hartriza Point and then walk across a footbridge before climbing up 70 steps. The path is gentler for a stretch, until you come to more stairs at Caragloose Point. From here, a short walk through the woods brings you to the villages of West and East Portholland, which are connected by a sea wall.

The South West Coast Path soon enters a wooded area, then past Caerhays Castle, a 200-year-old castle and garden that is open to visitors from February through July. As you continue on, follow the coastline over some quick up-and-down climbs, then around Dodman Point. If you're in need of refreshments, Gorran Haven is a good place to stop. Continue to trace the coastline and after you've rounded Chapel Point, you'll reach Mevagissey, where you will spend the night.
Overnight Location: Mevagissey
Distance: 12 miles / 19.5 km
Meals: Breakfast
Day 8

Walk to Polmear

Today begins with enough ups and downs to make a good roller coaster, and like a good roller coaster, some are rather steep. Leave the coast briefly to go through the town of Pentewan, then return to the coast where you can choose to enjoy a beautiful beach.

Continue up the coast until you reach Charlestown, where you'll find a Shipwreck and Heritage Centre that is interesting to visit. At Carlyon Bay choose between a path that follows the cliff line, or to walk across the sand. A similar choice presents itself at Par Sands. The hamlet of Polmear, where you will spend the night, is just past Par Sands near the village of Par.
Overnight Location: Polmear
Distance: 11.75 miles / 19 km
Meals: Breakfast
Day 9

Walk to Polperro

Today's walk is tiring but rewarding. Despite a relatively easy start, the path gradually becomes steeper and more rigorous. You'll cover a series of lovely headlands, though, and the beautiful views will inspire you when you get tired. Then come to the small beach at Readymoney, and look up to see Catherine's Castle, a castle from the 16th Century. When you come to Fowey, take the ferry that runs regularly from here to Polruan on the other side of the estuary (fee not included). Note that if the weather is bad, the ferry will leave from Town Quay a short distance away. As you follow the cliffs you will come to West Coombe, then East Coombe where your efforts are rewarded with a preview of Polperro, where you will spend the night.

Descend into Polperro and enjoy the character and atmosphere of this lovely fishing village. You can also visit the local Polperro Heritage Museum of Smuggling and Fishing to learn more about this town's remarkable history. Pause to examine the model village for an overview of Polperro.
Overnight Location: Polperro
Distance: 13 miles / 21 km
Meals: Breakfast
Day 10

Walk to Portwrinkle

After a tiring day yesterday, today's walk is much more moderate. The trail from Polperro to Talland Bay is very easy, then from Hore Stone you'll enjoy a breathtaking view of St. George's Island. Continue walking past Portnadler Bay and Hannafore Point. The town of Looe is divided into an east half and a west half by a river. If you walk through town you can cross the river on a footbridge. There is also an option to ride a ferry, which shortens that walk by about a half mile.

When you leave Looe, return to the South West Coast Path and pass Bodigga Cliff, an area managed by the National Trust where there are beautiful nature and a monkey sanctuary. Stop at the cafe here for refreshments or continue along the trail to the town of Seaton. The path from Seaton to Downderry is partially on the road so walk carefully. Alternatively, you can walk on the beach or sea wall if you come at low tide. You'll soon arrive at Portwrinkle, your destination for the day.
Overnight Location: Portwrinkle
Distance: 13 miles / 21 km
Meals: Breakfast
Day 11

Walk to Plymouth

End your tour with a day of mostly easy walking through peaceful woodlands. As you leave Portwrinkle, there is an inland route and a coastal route to Tregantle Fort. You can choose which you prefer, although the coastal route runs through an area used for military training and is occasionally closed due to active firing. You soon return to the footpath, though, and continue to Captain Blake's Point, then Rame Head. While the path does not go fully out onto the headland, you can choose to detour slightly and visit St. Michael's Chapel, a historic chapel on the headland from 1397.

Immediately after leaving this headland you'll come to another, which takes you out to Penlee Point. From here, the villages of Cawsand and Kingsand are close by and both are great options for refreshments and other amenities. Then follow the cliffs into the Mount Edgcumbe Country Park and head toward the estuary. You'll pass Fort Picklecombe and come to Devil's Point where a ferry (fee not included) takes you across to Plymouth. You have now left Cornwall and entered Devon. Plymouth is the largest city along the South West Coast Path and there is a lot to see and do here.
Overnight Location: Plymouth
Distance: 12.75 miles / 20.5 km
Meals: Breakfast
Day 12

Departure Day

Sadly, your walking tour on the South West Coast Path in South Cornwall has come to an end. Explore Plymouth today or begin your travels home. Have a pleasant journey!
Overnight Location: N/A
Distance: N/A
Meals: Breakfast

Book Now
South West Coast Path: South Cornwall Coast Walking Tour Price and Dates
This self-guided hiking tour in England is run as private tour for your group only and the price is based on the number of guests on your trip.

Prices below are per person:
Price per person sharing a double/twin room: $1,750 USD
Price per person staying in a single room: $2,275 USD
Price per solo traveller: $2,575 USD
Book Now
Accommodation on the South West Coast Path: South Cornwall Coast Walking Tour
This tour is based in 3-4-star hotels and bed and breakfasts. In some cases, the accommodation listed below may need to be substituted for other, comparable accommodations.
Single Rooms and Solo Travelers
You can pay a supplement of $525 USD to have a private room in a hotel. Contact us and we can try and match single travelers up, where possible.
Hotels on Standard Tour
What's included in the South West Coast Path: South Cornwall Coast Walking Tour?
Meals
11 breakfasts included with accommodations. Lunches, dinners and drinks are not included.
Accommodations
Accommodations for 11 nights along the tour. Extra nights may be added for an additional fee.
Also Included
Luggage Transfers
Full Tour Pack with color-coded routes on local maps
Smartphone App with GPS routes
24-hr emergency helpline
Not included
Lunch, Dinner & Drinks
Entrance to attractions
Buses and/or Ferries unless otherwise stated
Tourist Taxes where applicable
Optional Extras
Frequently Asked Questions about South West Coast Path: South Cornwall Coast
Compass Holidays has been helping walkers explore the best walks in the UK since 1990. Their expert team organize great walking holidays so you can sit back, relax and enjoy your time away.
Learn More
Is this tour for me?
We rate this tour as a 3 / 5. The difficulty level is moderate, but you should be ready to walk up to 16 miles (26 km) per day.
Ask a Question
Got any questions regarding the tour? Interested in promotions for groups or want to customize this tour to fit your needs? We are here to help you!
Ask a question