Highlights of South Devon Coast on South West Coast Path
Explore the rugged cliffs of the South Devon Coast on the South West Coast Path.
Explore the historic city of Plymouth, taking in all the sights from the Plymouth Waterfront Walkway.
Watch the landscape change with the tides as you trace the coastline and cross rivers and estuaries.
Discover South Devon's culture and history in the small towns and villages that have adapted to the climate and landscape of the region.
Receive personal service and hospitality as you stay in lovely, family-run guesthouses throughout your tour.
Prices
South West Coast Path: South Devon Coast Map
This self-guided walk on the Devon Coast is spectacular. The ruggedly beautiful coastline is marked by cliffs and natural rock formations, and the South West Coast Path traces this wild and natural area, calling out to walkers ready for adventures.
The steady rhythm of the crashing waves is the soundtrack to your 9-day self-guided walking tour on the South West Coast Path along the South Devon Coast. Steep trails along the cliffs are not your only challenge as the water itself adds to the adventure. Like an old-time explorer, you'll need to coordinate your travels with the tides in order to complete your journey. The reward is some of the most incredible coastal vistas you'll find anywhere in the world.
Along the way, discover the unique culture and character of the coastal villages that have adapted to this landscape. You'll stay comfortably each night in family-run guesthouses, receiving personal hospitality and a hearty breakfast to start each wonderful day on the trail. Adventure awaits you on your self-guided walking tour of the South West Coast Path along the South Devon Coast!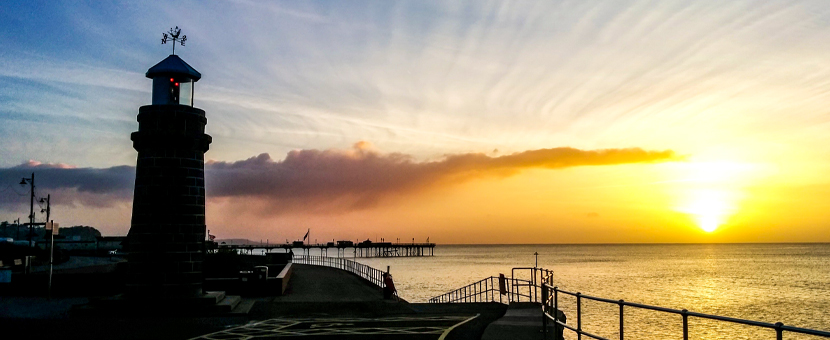 South West Coast Path: South Devon Coast Walking Tour Itinerary
Day 1

Arrive in Plymouth

Welcome to Devon and the city of Plymouth! There is a lot to see and do in Plymouth, which is the largest city on the whole South West Coast Path. This area is known for its dramatic coastline and the nearby Dartmoor National Park. You may decide to extend your tour and spend an additional day exploring Plymouth and its surrounding countryside. Lovers of history will recognize Plymouth for its connections to the Spanish Armada and Sir Francis Drake. This is also where the pilgrims on the Mayflower launched in 1620, giving rise to a city with the same name in Massachusetts, USA. While this city suffered heavy destruction caused by the Blitz during World War II, much of its rich history remains.
Overnight Location: Plymouth
Distance: N/A
Meals: None
Day 2

Walk to Wembury Beach

Begin your walk on the South West Coast Path on the impressive "Plymouth Waterfront Walkway." The city of Plymouth has created this walkway to celebrate the rich history and heritage of the city. Notice the artistic features and landmarks such as the Mayflower Steps, which mark the site where the Mayflower is believed to have launched from, and the Royal Citadel, from the 1660s.

If you wish to shorten your walk, you can choose to avoid the city walkway by taking a ferry to Mount Batten from the Barbican. Taking the ferry cuts about 5 miles off of the day's walk, but you will miss these famous Plymouth landmarks.

Whether you reach Mount Batten by ferry or by foot, walk around the breakwater and notice the monuments here to Lawrence of Arabia and the RAF Mount Batten. Then leave the city environment behind and head into a woodland area. You'll pass a small harbor at Staddon Point, then continue on the Bovisand Bay followed by Heybrook Bay. As you approach Wembury, you'll walk around Wembury Point and get a good view of this lovely town. If you have time in Wembury, there is a marine center that's worth visiting. Or take a ferry ride on the River Yealm. Spend the night in Wembury Beach, and be sure to check the tide schedules for tomorrow's walk.
Overnight Location: Wembury Beach
Distance: 14.25 miles / 23 km
Meals: Breakfast
Day 3

Walk to Bigbury-on-Sea

Coordinate your timing with the tide schedules to be sure you can safely cross the River Erme later today. As you leave Wembury, follow the path along the coast, passing New Barton, to find the ferry from Warren Point to Noss Mayo. From the ferry stop in Noss Mayo, the South West Coast Path leads into the woods. Pause to appreciate the view of the River Yealm, then round the headland and pass a series of named points: Mouthstone Point, Gara Point, Blackstone Point, Hilsea Point, and Stoke Point. You'll enjoy the easier terrain here on the grassy fields.

You'll come to the ruins of a lookout at Beacon's Hill, and when you see the large rocky outcrop called St. Anchorite's Tor, you'll know you're approaching the River Erme. This river must be forded at low tide, so hopefully you have timed your walk well. If the tide is high, do not attempt to cross the river. You can find a cafe in Mothecombe to wait comfortably.

Detouring to cross at a different point will add approximately 8 miles of walking and is not recommended. In extreme circumstances, if a detour becomes necessary, taking a taxi is the best way to get to Wonwell Beach on the other side of the river. Once you have crossed the river, walk across Wonwell Beach, then climb up to Beacon Point. From here, the path follows the cliffs to come to Bigbury-on-Sea, where you will spend the night. From here, there is an optional detour to cross a tidal sandspit to Burgh Island. If the tide comes in, you can return to town using a "sea tractor," which is a unique experience.
Overnight Location: Bigbury-on-Sea
Distance: 15.5 miles / 25 km
Meals: Breakfast
Day 4

Walk to Salcombe

Plan your timing today around the tides and ferry times. Soon after Bigbury-on-Sea, the trail leads to Cockleridge where a ferry takes you across the River Avon to Bantham. If the ferry isn't ready and waiting, a shout to the other side will be sure it heads your way. N

From Bantham, the trail starts off easy but becomes increasingly challenging throughout the day. Walk around the edge of Thurlestone Village and watch for a rock arch called Thurlestone Rock. Continue to follow the coastline through Outer Hope and around the Bolt Tail headland. Turn north toward the Kingsbridge Estuary and stop to admire the view from Sharp Tor. A short distance further along the trail brings you to Salcombe, where you will spend the night. The town of Salcombe is beautiful and many visitors enjoy visiting the Salcombe Maritime Museum during their stay.
* Please note that this section of the tour cannot be walked on Sundays.
Overnight Location: Salcombe
Distance: 13.5 miles / 21.5 km
Meals: Breakfast
Day 5

Walk to Stoke Fleming

Many leisure walkers find today's route especially long, and since it begins with a series of strenuous climbs, consider the option of starting the day with a taxi ride to shorten your walk. For those who decide to walk the full route, begin the day by riding the ferry a short distance across the Kingsbridge Estuary to East Portlemouth. Ferries are available daily.

When you have arrived in East Portlemouth, the trail continues with several short, steep climbs both up and down until you reach Prawle Point. Here in Prawle Point, which is Devon County's southernmost point, you'll find a visitor center and a collection of old coastguard cottages. Continue along an easier path around Start Point, after which you'll cross the hills through the towns of Hallsands, Beesands, and Torcross. The Lost Village of Hallsands stands in ruins today after flooding destroyed the small village in 1917. In Torcross, you'll enjoy walking along a promenade between the sea and the lower part of the large lake called Slapton Ley. Continue through Slapton Sands and Strete Village before turning inland toward Stoke Fleming, where you will spend the night.
Overnight Location: Stoke Fleming
Distance: 18.5 miles / 29.5 km
Meals: Breakfast
Day 6

Walk to Brixham

Be prepared for a challenging day today, as the rugged cliffs typical of the landscape of this region make for a difficult section of trail with many up and down climbs that are long and steep.

As you leave Stoke Fleming, you'll first follow the trail inland but then return to the cliff line at Little Dartmouth. Continue by rounding Blackstone Point and entering Dartmouth. The South West Coast Path signs from here will help you find the ferry that connects Dartmouth and Kingswear. Take this ferry (fee not included) across the estuary of the River Dart. The trail from here to Brixham is unvarying in its terrain and spectacular views. A long series of gorgeous bays and cliffs await you, then when you reach Brixham you will stop for a well-deserved night of rest. The fishing village of Brixham is a popular destination for tourists seeking to experience the beautiful landscape. You can also stop to see a replica of The Golden Hind, which was Sir Francis Drake's ship.
Overnight Location: Brixham
Distance: 15.5 miles / 25 km
Meals: Breakfast
Day 7

Walk to Torquay, then to Shaldon

Today begins with an urban walk that can be very crowded at times. While many walkers are very interested in exploring this urban area, it can also be avoided with a bus, a taxi, or a ferry ride to Torquay. This is also a good option if you wish to shorten the route on a long day.

For those who walk the whole distance, follow the trail from Brixham to Paignton, then continue to Torbay. This route leads you along the edge of the more urban areas past lovely bays and local points of interest. As you transition from Torbay to Torquay, the urban environment continues. Torquay, a town that was born as a result of the Napoleonic Wars, is now known as the "English Riviera".

Whether you reached Torquay by foot or by other means of transportation, continue now through a woodland area near the edge of the cliffs and follow the trail to Watcombe Head, Maidencombe, and Mackeral Cove. Near the end of the day, you'll pass the Labrador Bay before arriving at today's destination: Shaldon Village.

An alternative option for those who want to walk the full distance but spread it over two days is to spend an extra night in Torquay.
Overnight Location: Shaldon
Distance: 19.25 miles / 31 km
Meals: Breakfast
Day 8

Walk to Budleigh Salterton

Your journey concludes with a relatively gentle route that follows the coastline along small paths and roads across fields. As you leave Shaldon, you can choose between taking a ferry to Teignmouth or walking through town to cross via Shaldon Bridge. The charming village of Teignmouth has suffered destruction due to wars many times throughout history, as early as 800AD and as recently as World War II.

If the tide is out, you can follow the South West Coast Path along the promenade to reach the pier, but since the passage under the railroad tracks floods at high tide, the route at high tide climbs inland and rejoins the main route in Holcombe. From Holcombe, a short walk brings you to Dawlish where you can enjoy a walk along the sea wall. Then turn toward the estuary and pass through Cockwood to reach Starcross. Board another ferry here in Starcross that takes you to Exmouth. In Exmouth you'll find The Maer, a wetland area that is home to abundant flowering plant life and many species of birds.

While this stretch of the trail would traditionally end in Budleigh Salterton, many travelers choose to end their journey in here Exmouth, a larger town with better access to transportation connections. If you choose to continue, follow the signs toward Sandy Beach and Budleigh Salterton. Take note of the large "Geoneedle" obelisk marking the beginning of the Jurassic Coast World Heritage Site. An easy path with a slight incline brings you past several small villages to Budleigh Salterton. Choose if you want to spend the night here in this lovely town, or take a bus back to Exmouth in preparation for your departure tomorrow.
Overnight Location: Exmouth
Distance: 13.75 miles / 22 km
Meals: Breakfast
Day 9

Departure Day

Sadly, your South Devon Coast walking tour on the South West Coast Path has come to an end. Have a pleasant journey!
Overnight Location: N/A
Distance: N/A
Meals: Breakfast
South West Coast Path: South Devon Coast Walking Tour Price and Dates
Pricing for this self-guided walking tour in Southwest England is based on the number of guests on your trip. This tour is available from Easter through September. Due to ferry schedules, this tour cannot begin on Wednesdays.
Prices for Self-guided South West Coast Path: South Devon Coast Walking Tour
Prices below are per person:
Self-guided Group of 1: £1,125 GBP per person
Self-guided Group of 2-4: £715 GBP per person
Self-guided Group of 5+: £700 GBP per person
Book Now
Accommodation on the South West Coast Path: South Devon Coast Walking Tour
This tour is based in 3-4-star hotels and bed and breakfasts. In some cases, the accommodation listed below may need to be substituted for other, comparable accommodations.
Single Rooms and Solo Travelers
You can pay a supplement of £275 GBP to have a private room in a hotel. Contact us and we can try and match single travelers up, where possible.
What's included in the South West Coast Path: South Devon Coast Walking Tour?
Meals
8 breakfasts included with accommodations. Lunches, dinners and drinks are not included.
Accommodations
Accommodations for 8 nights along the tour. Extra nights may be added for an additional fee.
Also Included
Luggage Transfers
Full Tour Pack with color-coded routes on local map
Smartphone App with GPS routes
24-hr emergency helpline
Not included
Lunch, Dinner & Drinks
Entrance to attractions
Buses and/or Ferries unless otherwise stated
Tourist Taxes where applicable
Optional Extras
Extra stop in Torquay between Day 7 and Day 8 (divide a long day into two shorter days)
Extra night in Plymouth
Frequently Asked Questions about South West Coast Path: South Devon Coast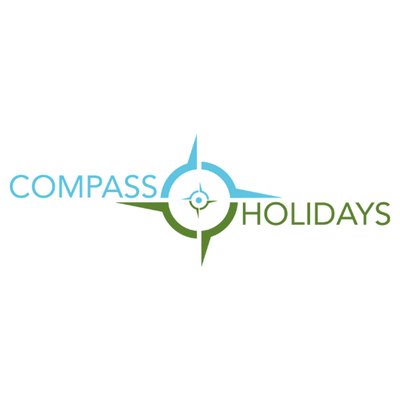 Compass Holidays has been helping walkers explore the best walks in the UK since 1990. Their expert team organize great walking holidays so you can sit back, relax and enjoy your time away.
Is this tour for me?
We rate this tour as a 4 / 5. The difficulty level is moderate, but you should be ready to walk up to 19.25 miles (31 km) per day.
Get In Touch
SALE! Well, not yet.
Let me know when this trip goes on sale.
Notify me