Andes World Travel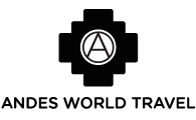 Andes World Travel
Cajica, Columbia
Overview
Andes World Travel is a boutique adventure tour operator, founded by mountaineers, grown out of a love for adventure and first-hand knowledge of the Andes region. They offer a wide range of tours throughout South America, including both adventure tours and cultural tours.
Andes World Travel offers climbing, trekking, and hiking tours with an emphasis on safety and professionalism. They also offer "light trekking" trips for less experienced adventurers.
The company runs tours in Colombia, Ecuador, Argentina, Bolivia, Venezuela, and Peru. They focus on sustainable practices and are more than willing to customize their tours to client's wishes.
Read More
Tours by Andes World Travel
Team
Get to know the team at Andes World Travel.
Juan has been a guide for 14 years. He loves sharing the landscapes, cuisine, culture, biodiversity, and people of South America with guests. Juan enjoys hiking and leads tours with all levels of hikers.
Q & A
Q:

What is your favourite trip to do and why?

A:

My favorite trip is in the coffee area, especially at National Park Los Nevados. As a mountain guide I love to hike and share the experience with the tourist. From the tourist side, as they have to hike in the altitude and demanding terrain, making it an unforgettable experience.

Q:

What are guests most surprised about when visiting South America?

A:

They are surprised by the variety and diversity of the country and culture, like the colourful flowers, fruits, houses, and more. They also are surprised at how kind the people are.

Q:

Where would you like to go on holiday?

A:

I live in Bogota and love to rock climb, so I would normally like to go to Suesca, a town close by that has great walls for climbing! Also, the mountains of the Central Andes, where Los Nevados National Park is located. Great spot for trekking and climbing.